Coin98 Super App
Coin98 Super App February 2022 | Highlights and Milestones
Time flies. We have come to the last day of February and marked this day as a day to reflect. This month, Coin98 has supported hardware wallets - Ledger Nano X & Nano S, new AMMs, diverse listings on crypto exchanges, and more.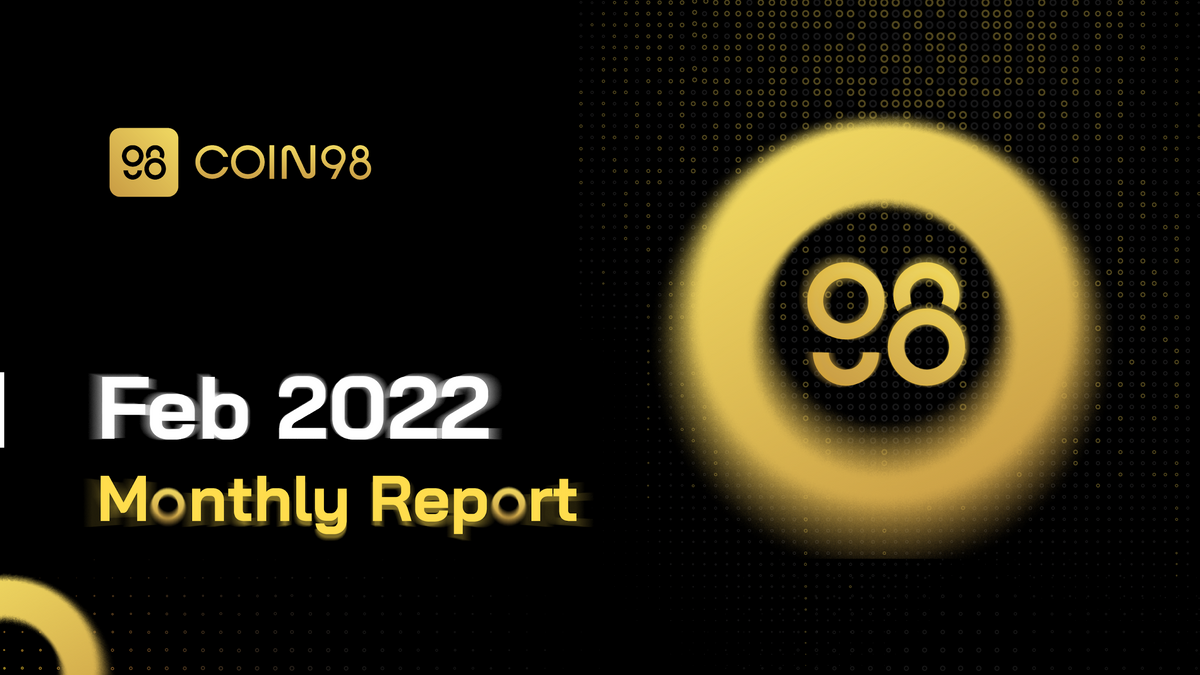 Are you feeling a little overwhelmed by the milestones you've missed? Let's stay in the loop to catch up on what happened in February shortly.

Are you interested in these new developments and enticing events? Coin98 keeps on track to improve our products and organizes many incredible events for users. Coin98 will release the new version of Coin98 Super App (V11.3.2) with an array of AMMs and another hardware wallet support in the upcoming weeks. Aside from the Mobile App, it's so exciting to welcome the upgrading of Coin98 Extension, which will be our main concentration this time.
Follow Coin98 Twitter to stay updated and be the first to know our latest announcements!
About Coin98 Super App
Coin98 is the #1 crypto super-app designed to seamlessly connect a billion users to the crypto world safely and securely. We offer users a comprehensive and trusted ecosystem of essential services across the globe, including a non-custodial, multichain NFT & cryptocurrency wallet, built-in DEXs, Cross-chain Bridge & DApp Browser, a powerful Terminal, attractive Earn, Gift & Campaign, and Others.