Coin98 Super App
Coin98 Wallet August 2021 | Highlights & Plans
Let's take a look at the highlights of Coin98 Wallet during August 2021 in this article.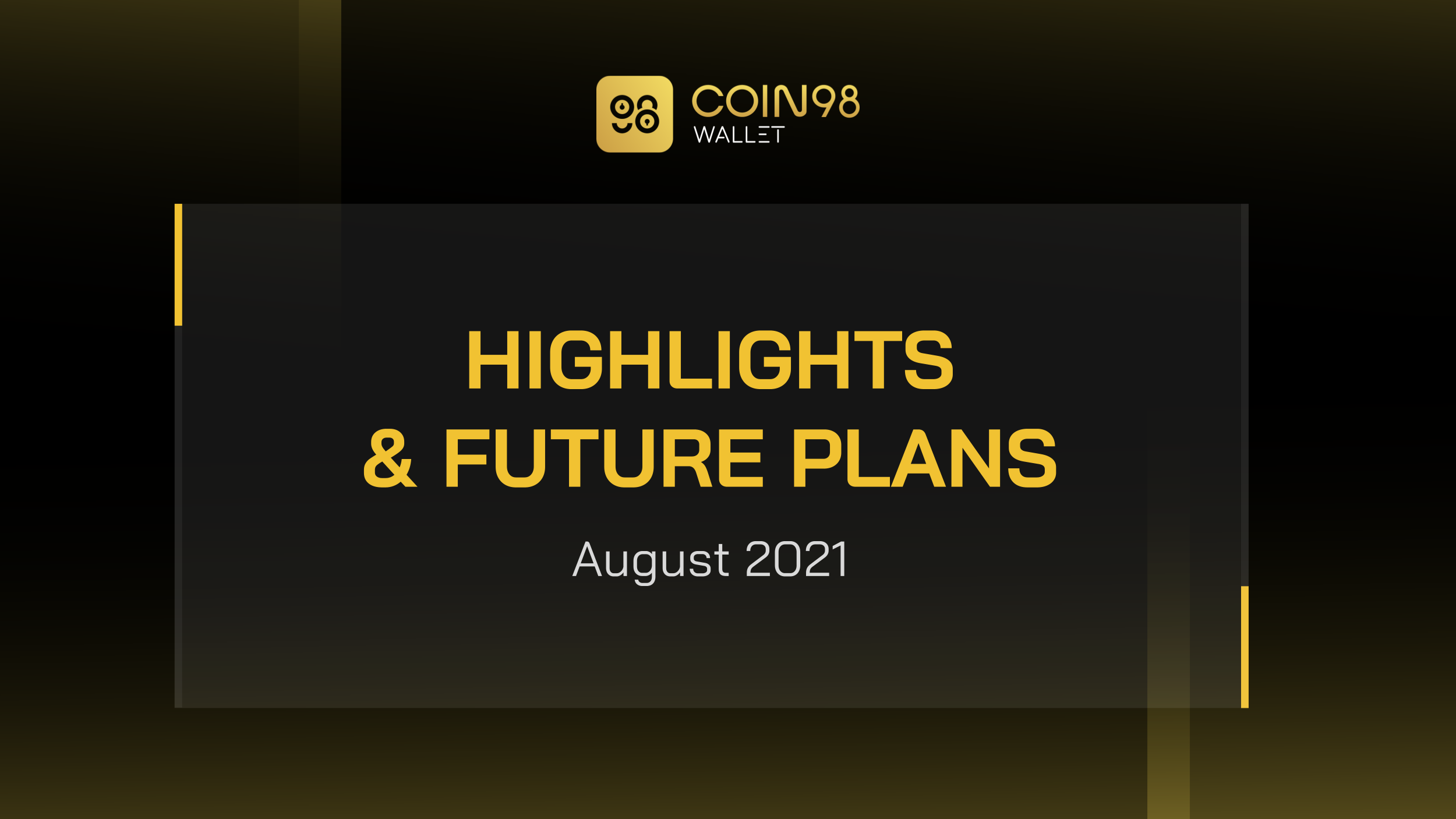 Riding the wave from a strong July, Coin98 Wallet has continued our expansion in the DeFi space with plenty of spectacular achievements, exceptional milestones, and interesting partnerships. These include new integrations between Coin98 wallet and other projects, such as Near protocol, The Graph, Boba Network, Francium, and plenty of other amazing protocols. We also held Airdrop events with partners such as Trader Joe and Multiplier and accomplished various other outstanding achievements. Let's take a look at the highlights of Coin98 Wallet during August 2021 in this article.
C98 continues to be listed on the most popular platforms in the market
C98 landed on popular platforms such as Binance, FTX, and Pancakeswap in our first month of trading back in July 2021. Now in August 2021, we have continued to be listed on other top platforms such as Sushiswap, Openswap, Biswap, OpenOcean, and Tokocrypto. Do keep your eyes peeled as we continue to show up on more popular trading platforms in the months to come!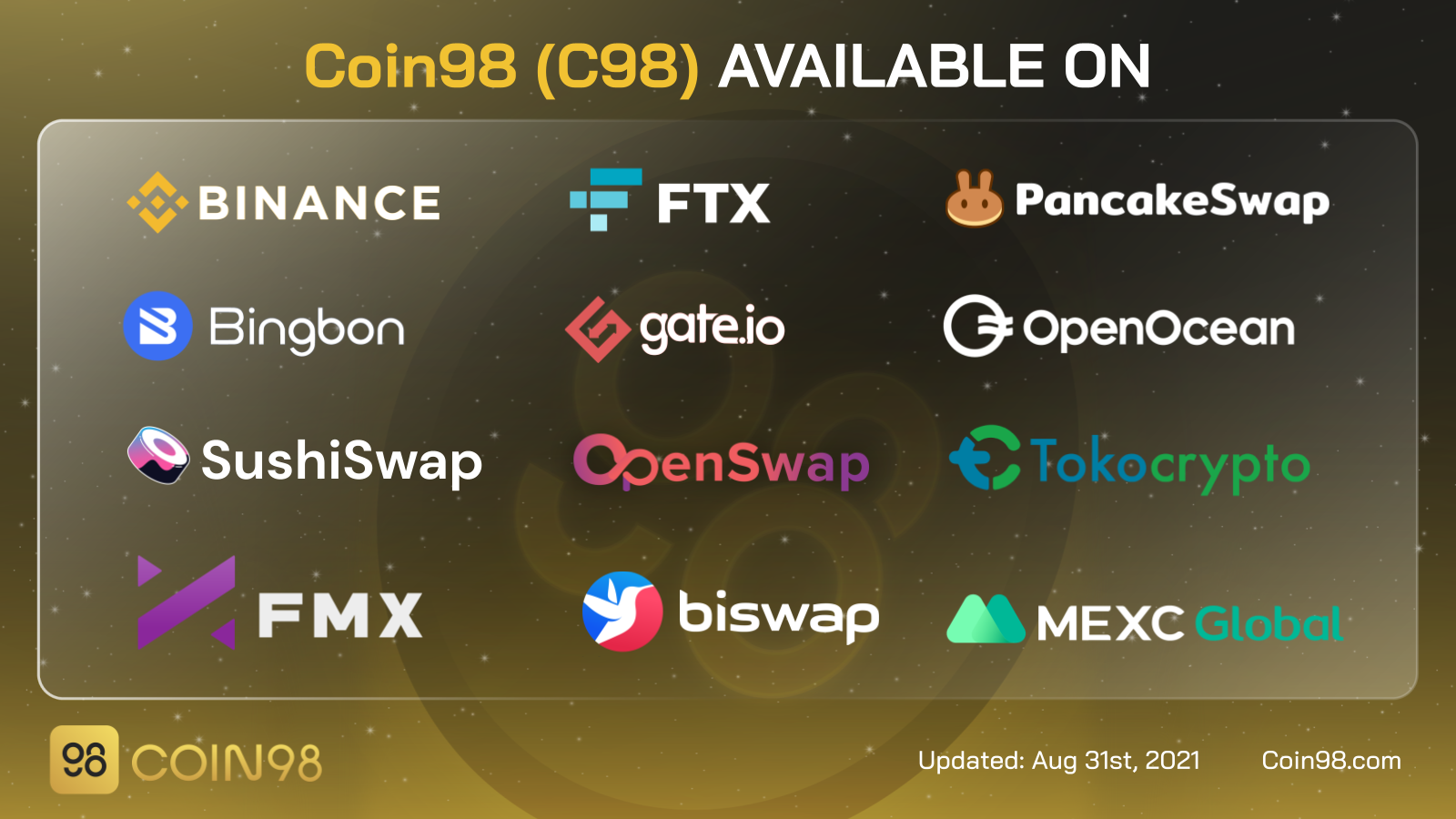 Product developments
Coin98 Mobile Wallet
In August, the Coin98 Wallet team released 2 updated versions of the Coin98 Mobile Wallet: V10.0.14, followed by the latest V10.1.0.
These versions have brought an enhanced user experience for all Coin98 Wallet users on Mobile. The Universal Link for Coin98 Exchange has allowed for an integrated and seamless mobile experience while the 3D touch function allowed for quicker access to various app actions from the home screen, thus improving user experience.
Moreover, the completely redesigned DApps browser will improve user experience, especially with the inclusion of live chat support. In addition, Coin98 Wallet now supports passphrases of 12,15,18,21,24 words and allows for a smooth cross-platform trading experience via the sharing of the 'Swap URL' function.
Coin98 Extension Wallet
The team has also put their effort into improving the Coin98 Extension Wallet coming out with version V5.4.6 and V5.4.7. The latest versions of the extension wallet come with multiple improvements in performance and with updates to UI/UX. These will assist in improving the connection of Coin98 Extension Wallet to other DeFi services and provide a better user experience. With Coin98 Wallet, your convenience and satisfaction are guaranteed.
Partnerships and Integrations
Coin98 Wallet has completed numerous integrations in the past month, including: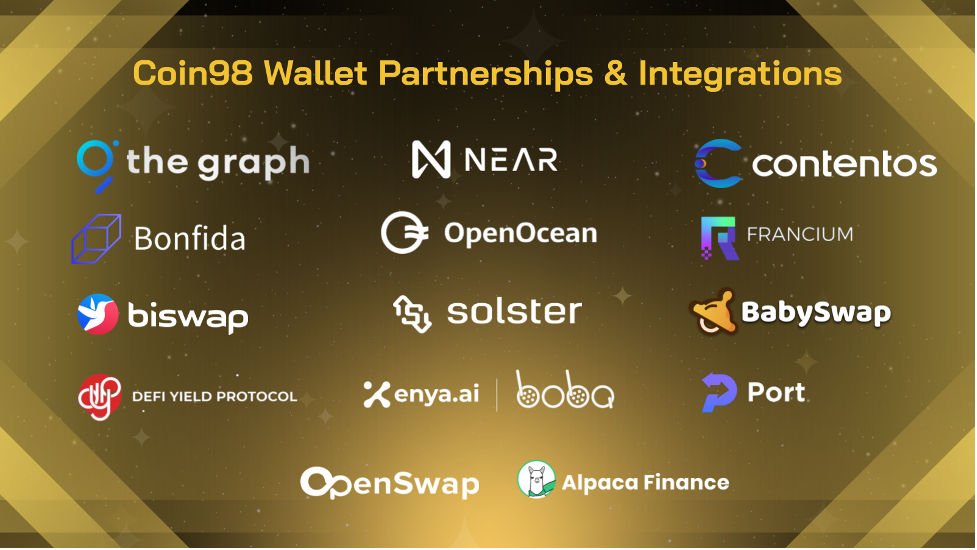 These integrations have brought numerous benefits for Coin98 Wallet users in the DeFi world while expanding the door to countless opportunities for growth and development in the future.
Events & Airdrops
Coin98 Wallet has been creating & operating multiple events back-to-back to show our appreciation to the communities: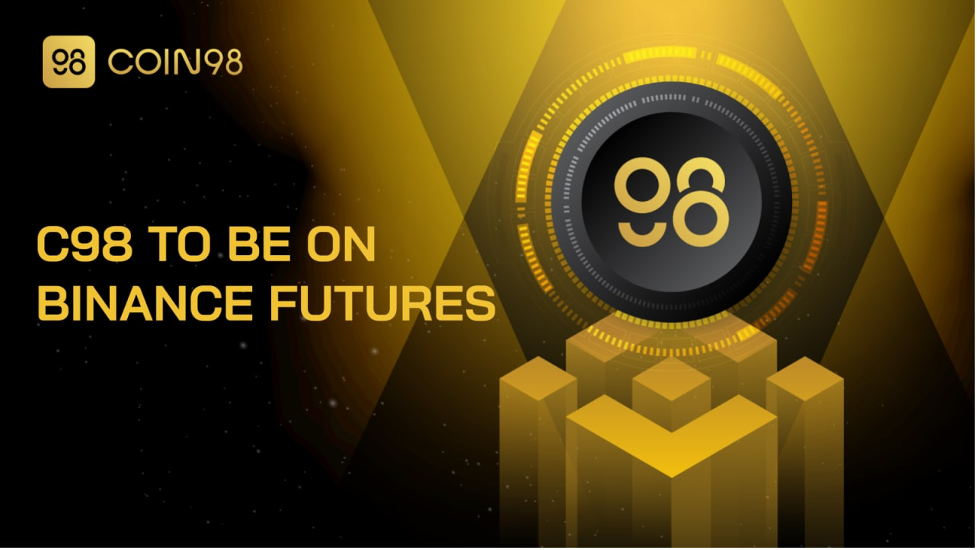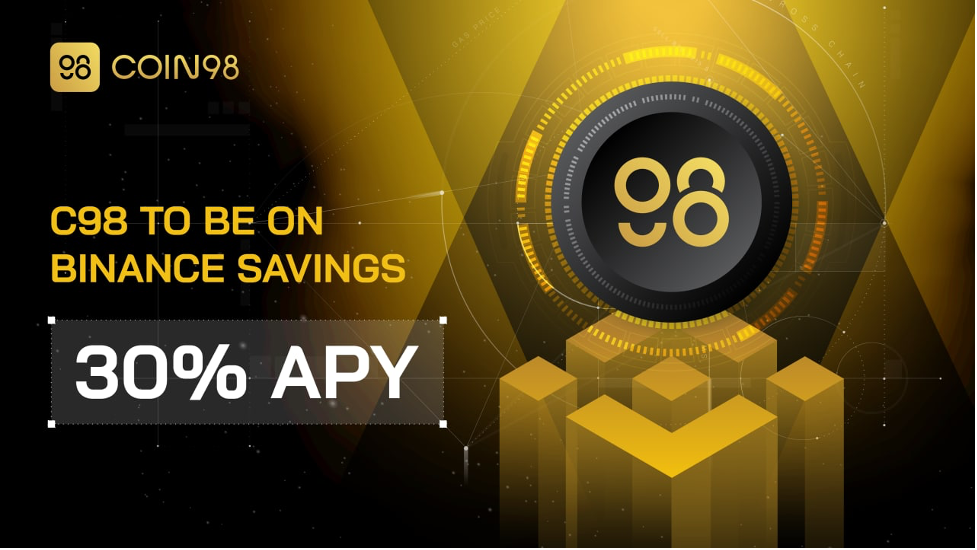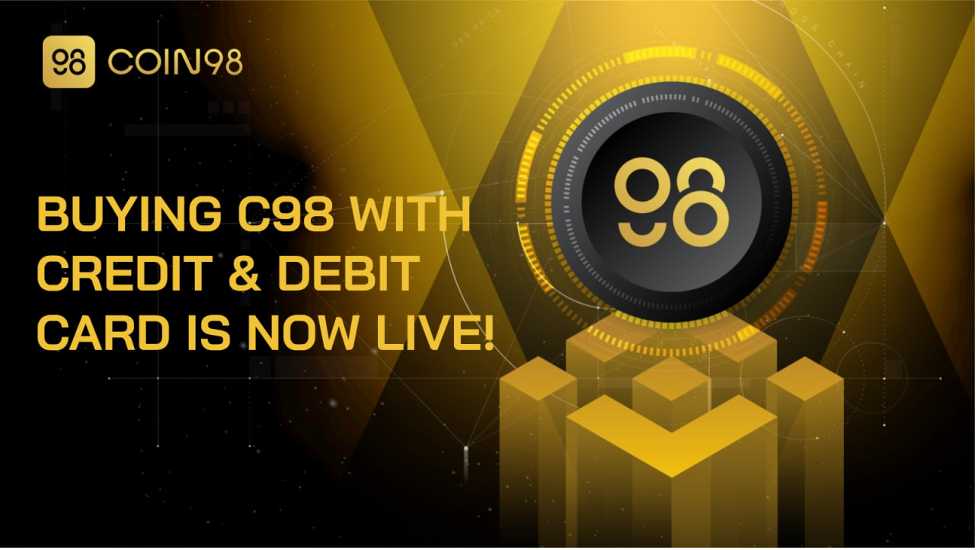 Coin98 Wallet AMA Series: In the month of August, Coin98 Wallet continues to organize and hold a successful Series of AMAs with Swaperry, DeFi Land, and DeFi Yield Protocol.
Coin98 Wallet reached over 50,000 members on telegram
As Coin98 continues our expansion globally, we have placed increased focus on expanding our community. We started off the month strong as we broke 50,000 thousand members on our Coin98 Telegram chat. This is a significant milestone for us as we are able to witness such tremendous growth in our community despite being a young project. The continued support shown by our community members only pushes us to release the best products we can and we are expecting the growth to continue surging as we approach the release of more unique features to work alongside our flagship products.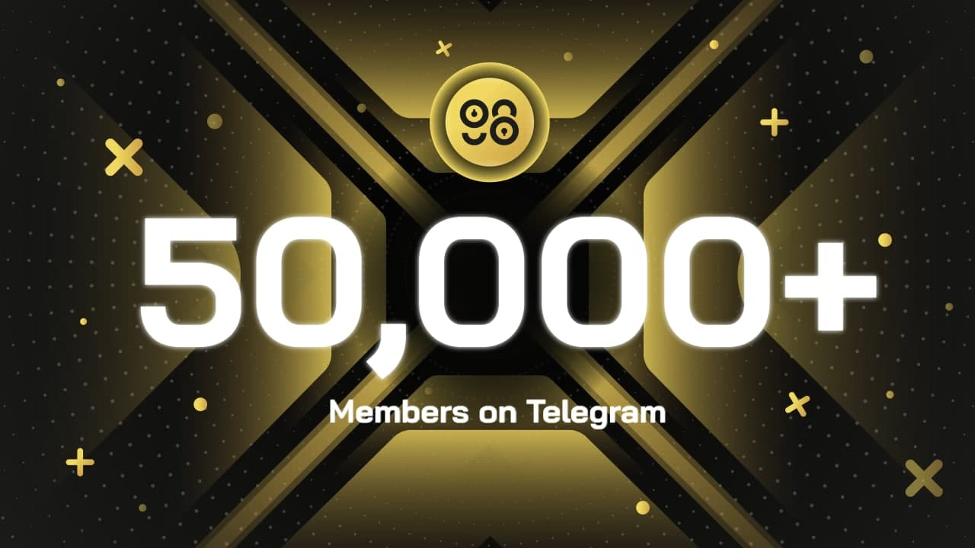 The Coin98 team is extremely grateful for the support shown, and we are working hard to come up with newer channels to support our growing community.
Other Highlights
During August, C98 token has also reached a brand new post IDO ATH of $6.42.
Coin98 Wallet has also reached 2M addresses just a few weeks after reaching our first milestone last month. Also, Coin98 Wallet continues to grow our active user base with over 200,000 active monthly users!
In addition, Coin98 Wallet has officially continued to grow our community with over 170,000 followers on Twitter and we also recently released the Official Coin98 Discord Server where more engaging activities for the community will be held.
What's next?
As one of the fastest-growing apps in the market, you can expect the following updates from Coin98 Wallet in September:
Coin98 Wallet version 10.2 is the ultimate series of updates, expected to be available during the first weeks of Sept with numerous highlights that will be revealed later on. Stay tuned!
We are trying our best to bring our communities back-to-back events with exciting activities & great rewards. Join us to earn extra!
Thanks to our amazing communities, investors, partners, and all members of the Coin98 Labs team, August has been fantastic with plenty of achievements that give us the motivation to continue innovating and growing as we head into September.
Let's look forward to the next chapter of our journey and see what it has to offer! See you in our September Highlights & Plans
About Coin98 Wallet
Coin98 Wallet is a non-custodial wallet used to store, manage, trade, swap multi-chain, multi-source digital assets. It supports the most popular chains, including BTC, ETH, TOMO, Tron, Binance Smart Chain, Solana, Polkadot, Kusama, HECO Chain, Near, Avalanche X-Chain & C-Chain, Binance Chain, Celo, BandChain, Kava, Terra, Cosmos, ThorChain, Fantom, Polygon, Persistence, XDai, Kardiachain, Ronin. Coin98 Wallet has both the Mobile App and the Extension version that act as a gateway, connecting users to the DeFi world.
Download
Follow us
Twitter | Website | Docs | Blog
Join our communities