Coin98 Super App
Coin98 Wallet integrates with OKExChain, boosting on-chain trading with the best fees
Coin98 Wallet has joined hands with OKExChain, the world's first trading chain dedicates to trading-focused blockchain technology.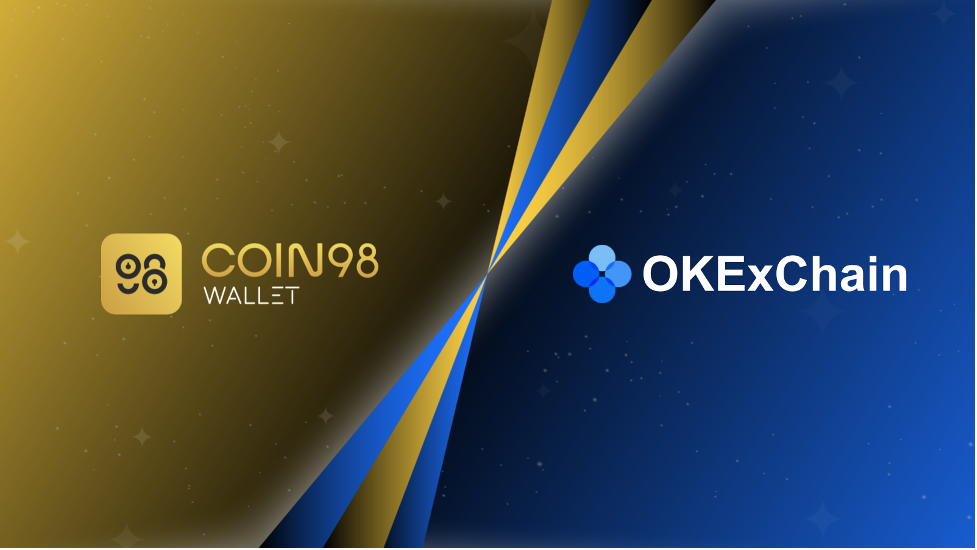 Coin98 Wallet has joined hands with OKExChain, the world's first trading chain dedicates to trading-focused blockchain technology.
Coin98 Wallet has integrated OKExChain, developed by OKEx, a trading-focused blockchain with the mission to create decentralized exchanges, that features community-based operations, transparent trading rules and allows the users to control their assets.
Unlike other blockchains created by exchanges, OKExChain is fully open source. OKExChain is proud to be the next step in developing decentralized trading, where people can trade anything of value on-chain, own and control the assets they trade. Thereby, Coin98 Wallet believes in a significant change in thinking and actions towards on-chain trading of OKEx with OKExChain. This partnership solidifies our vision towards the Multichain DeFi Platform, delivers more quality DeFi services, and becomes the user's most trustworthy DeFi Gateway. This integration brings benefits to users and the Coin98 community in particular, to developers and the DeFi ecosystem, in general, comes along with the latest update Coin98 Mobile Wallet V10.2.0.
"We believe in a bright future of decentralized finance where users have full ownership and control over their assets. In cooperation with OKExChain, the Multichain Era starts with Coin98 Wallet is not far away." - Vinh The Nguyen, Co-Founder & CEO of Coin98 Finance.
Connect 600,000+ Coin98 Wallet users to more potential decentralized trading platforms
By creating decentralized applications for seamless on-chain transactions of all asset classes, OKExChain provides a secure and efficient infrastructure in a value exchange ecosystem. OKExChain is a launching pad for developers to connect their great decentralized trading platforms to our built-in multi-chain DApp Browser with this tremendous support.
Lower operational costs for developers, lower fees for our DApp users
OKExChain proposes the concept of "blockchain middleware" to reduce the development cost for application developers. Middleware enables applications to share information and resources between different technical architectures, such as process scheduling, message queue, data storage, transaction processing, …
By reducing development costs for application developers, Coin98 users can enjoy lower fees when using OKExChain-based DApps, thereby increasing profits and opportunities in the DeFi world.
"Delighted to see Coin98 integrated with OKExChain. We share the same vision of building a decentralized financial system that is open, efficient, and secure. OKExChain is fast and scalable, together with ecosystem partners like Coin98, we are well-positioned to fulfill that vision." - Chaige, Head of OKExChain Eco.
Coin98 Wallet now supports OKT, the native token of OKExChain that users can store, send & receive natively on both our Mobile App and Extension version.
How to create an OKExChain Wallet on the Coin98 Wallet
Coin98 Mobile Wallet
Before we begin, you need to install or update our Mobile App to the latest version:
Step 1: Open Coin98 Mobile Wallet & click Manage on the home screen.
Step 2: Click Add Wallet, choose the OKExChain (OKT) icon and click Create.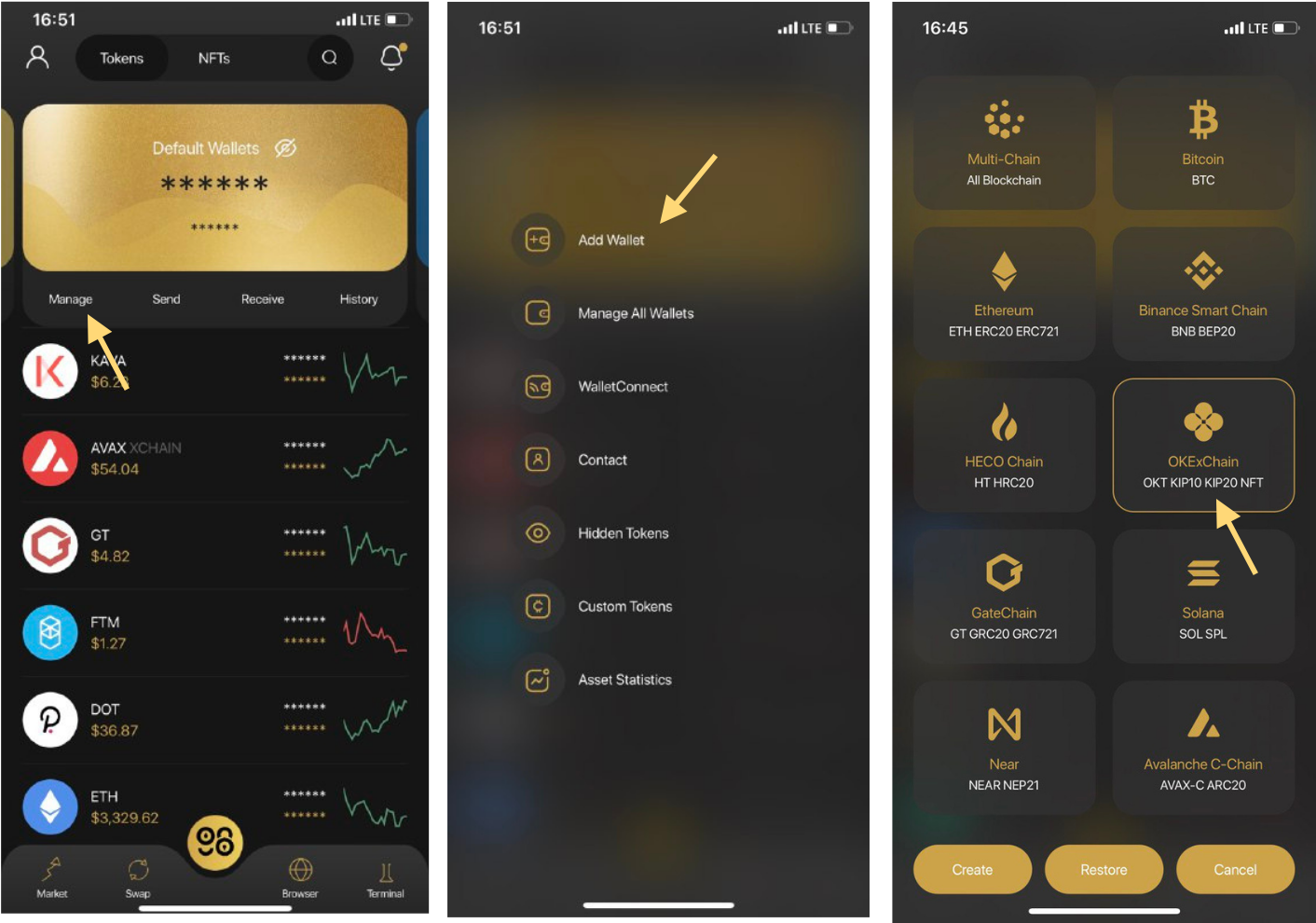 Step 3: Name the wallet & back up the provided Passphrase & Private Key. Paste the provided Passphrase into the confirmation box.
After copying & saving your Passphrase, tick the "Backup your recovery key" box to confirm.
Tick the remaining boxes to confirm you're aware of the risks.
Then click Create Wallet.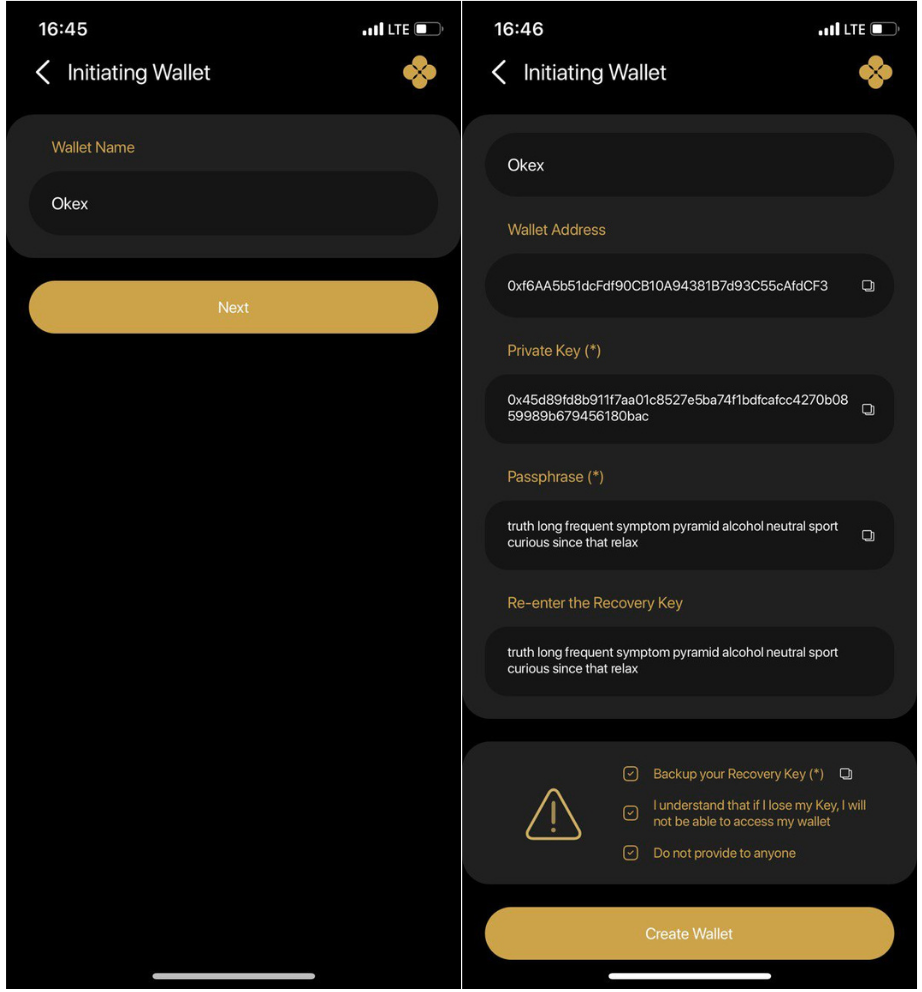 Your OKT Wallet will instantly be displayed on the home screen. You can also click Manage to check your wallets.
Users can follow this step-by-step guide for further instructions on how to send and receive GT tokens on the Coin98 Mobile Wallet.
Coin98 Extension Wallet
Start by installing our Extension Wallet on Google Chrome.
The detailed instructions on how to create an OKT wallet, send and receive OKT tokens on the Coin98 Extension Wallet are the same as Mobile Wallet's steps and can be found through this guide.
About OKExChain
OKExChain is a set of open-source public chain projects developed by OKEx, which achieved both high performance and decentralization. It aims to promote the development of trading services based on blockchain technology. As an open-source public chain ecosystem, OKExChain allows users to launch a variety of decentralized applications, issue their digital assets, create their own digital asset trading pairs, and trade freely. Any user can campaign for a network validator, participating in the community development.
About Coin98 Wallet
Coin98 Wallet is a non-custodial wallet used to store, manage, trade, swap multi-chain, multi-source digital, and NFT assets. It supports the most popular chains, including BTC, ETH, TOMO, Tron, Binance Smart Chain, Solana, Polkadot, Kusama, HECO Chain, Near, Avalanche X-Chain & C-Chain, Binance Chain, Celo, BandChain, Kava, Terra, Cosmos, ThorChain, Fantom, Polygon, Persistence, XDai, Kardiachain, Ronin, GateChain, OKExChain, Klaytn, .... Coin98 Wallet has both the Mobile App and the Extension version that act as a gateway, connecting users to the DeFi world.
Download: iOS | Android | Extension
Follow us: Twitter | Website | Docs | Blog