Coin98 Super App
Coin98 2022 : Look Back & Move Forward
Now buckle up for the Coin98 2022 wrap-up and take a trip down memory lane!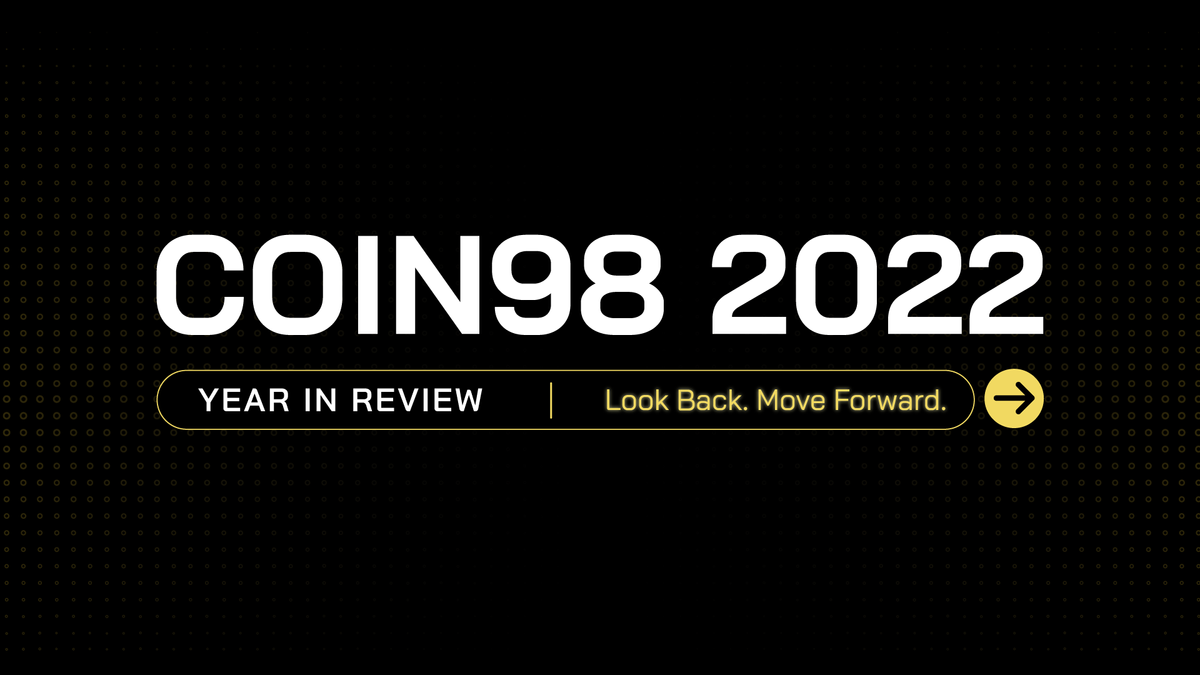 As one year ends and another begins. 2022 was somewhat of a roller-coaster, but we shared a flurry of triumphs and joys with our beloved community. Now buckle up for the Coin98 2022 wrap-up and take a trip down memory lane!

The data speaks for itself. In addition to hundreds of dApp connections across other networks, Coin98 experienced exponential growth in terms of its user base, transactions, and blockchains. That might aid in our efforts to present broadly on the crypto map and pursue wider mass adoption.
Coin98 Super App will joyfully celebrate its third anniversary this week, a turning point in our path. We would love to express our gratitude to the Coin98 community because of your support every mile.
It's a new year, but the same passionated Coin98 with the mission of making Web3 accessible for everyone when we welcome innovations and challenges yet keep the team's commitment, youth, dynamic, and energy to build during the market.
Let's BUIDL together and make it happen!
About Coin98 Super App
Coin98 is the #1 crypto super app designed to seamlessly connect a billion users to the crypto world safely and securely.
We offer users across the globe a comprehensive and trusted ecosystem of essential services, including but not limited to a non-custodial, multi-chain NFT & cryptocurrency wallet, built-in DEXs, Cross-chain Bridge & DApp Browser, a powerful Terminal, attractive Earn, Gift & Campaign, and Others.