Coin98 Super App
Coin98 Super App August 2022 | Highlights & Milestones
What August - 2022 has brought to Coin98? Let's wrap it up now!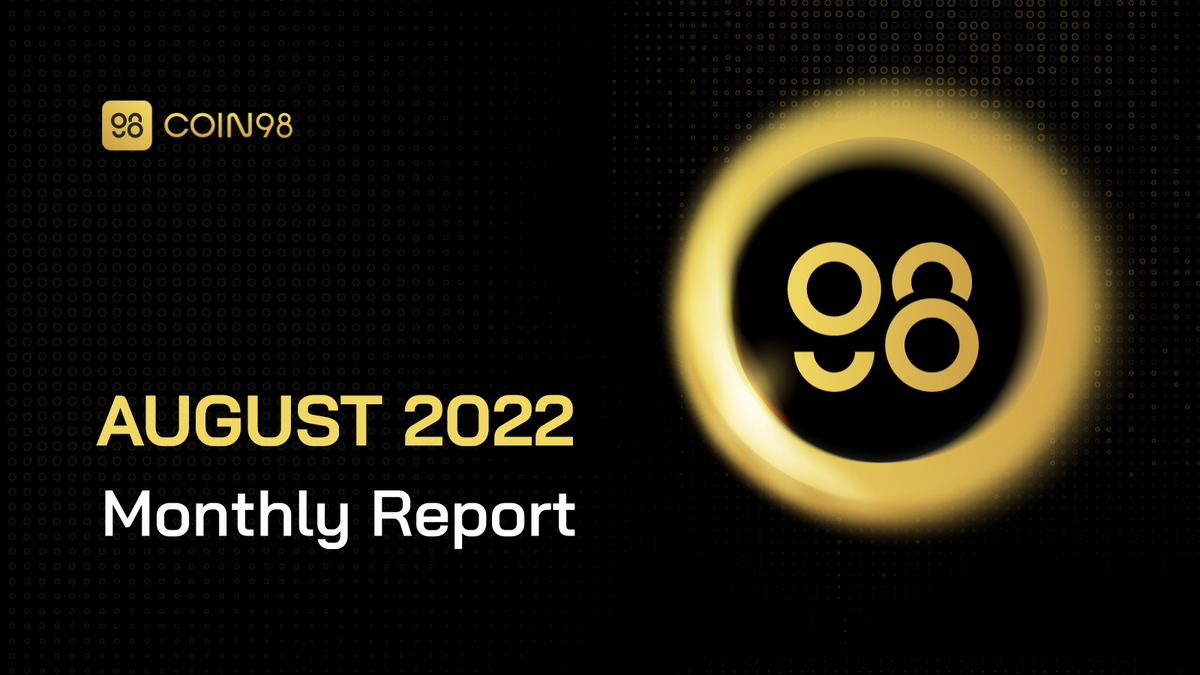 Another dynamic month has gone by, and Coin98 is still aligned with the long-lasting vision to be the best companion for users on the journey to explore the DeFi and Web3 Universe. The update of Coin98 Super App into version 12.3 with 3 significant changes has proved our effort to leverage user experiences in a top-tier platform.
What August - 2022 has brought to Coin98? Let's wrap it up now!
Key takeaways:
Join the Korea Blockchain Week 2022 KBW2022 @kbwofficial
Release Coin98 Super App V12.3 with 3 striking updates
Co-host Saros 2nd  Trading Competition
Announce the winners of Rewards Carnival
Join CMC Community

Coin98 is still committed to the mission to strengthen our presence in various multichain activities across the DeFi world. What makes our day is that users download and have a smooth experience via Coin98. Observing the magnification of the community is our biggest honor and pride.
As we revealed with users last month, the latest version of Coin98 Super App has approached with brand new cool features. We ensure that user experiences on the app will just go up day by day, not the opposite. Along with that, Coin98 will spend much time upgrading SpaceGate (a cross-chain bridge), eagerly updating Coin98 Extension and Coin98 Super App. Hit the follow button on Twitter and stay updated with our latest news!
About Coin98 Super App
Coin98 is the #1 crypto super app designed to seamlessly connect a billion users to the crypto world safely and securely.
We offer users across the globe a comprehensive and trusted ecosystem of essential services, including but not limited to a non-custodial, multi-chain NFT & cryptocurrency wallet, built-in DEXs, Cross-chain Bridge & DApp Browser, a powerful Terminal, attractive Earn, Gift & Campaign, and Others.