Coin98, The Next Big Thing in DeFi, now on Binance Launchpad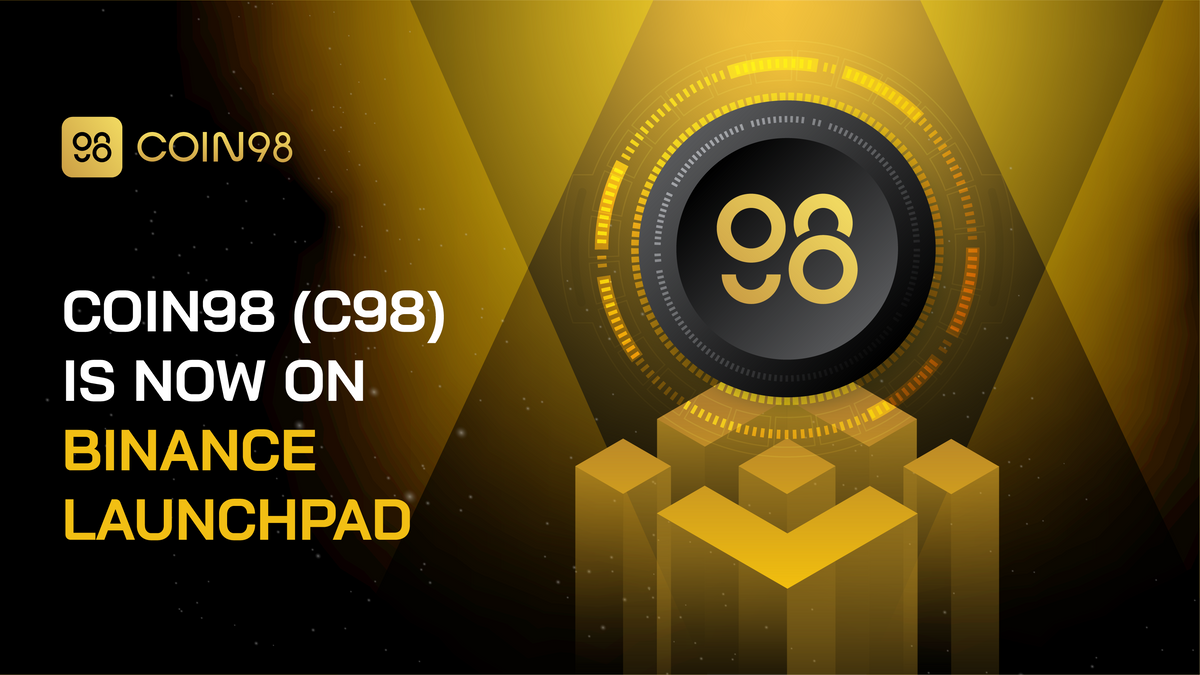 We are excited to announce that Coin98 (C98) will be the next project to launch on Binance Launchpad. The C98 token offering will follow the preparation period from 2021-07-16 0:00 AM (UTC) to 2021-07-23 0:00 AM (UTC).  
Coin98 is a cross-chain liquidity protocol that aims to be the gateway from Traditional Finance (TradFi) to Decentralized Finance (DeFi). We are trying to achieve this by building a full suite of products including Coin98 Wallet, Coin98 Exchange, and Space Gate (Cross-chain Bridge) to transfer tokens across networks. To power the comprehensive ecosystem, we are launching C98 token, the native utility token of our platform. Our current and planned use cases of the C98 token include Ecosystem development, Staking, Governance, and Unique membership rights.
The upcoming token offering on Binance Launchpad is the accumulation of years of development, products building, and testing. We are excited to use this opportunity to grow our ecosystem and community with the support of Binance.
Learn more about our IEO on Binance here.
Follow us for the latest update: Twitter | Website | Telegram |