Coin98 co-sponsors Vietnam Regional Track in Solana Season Hackathon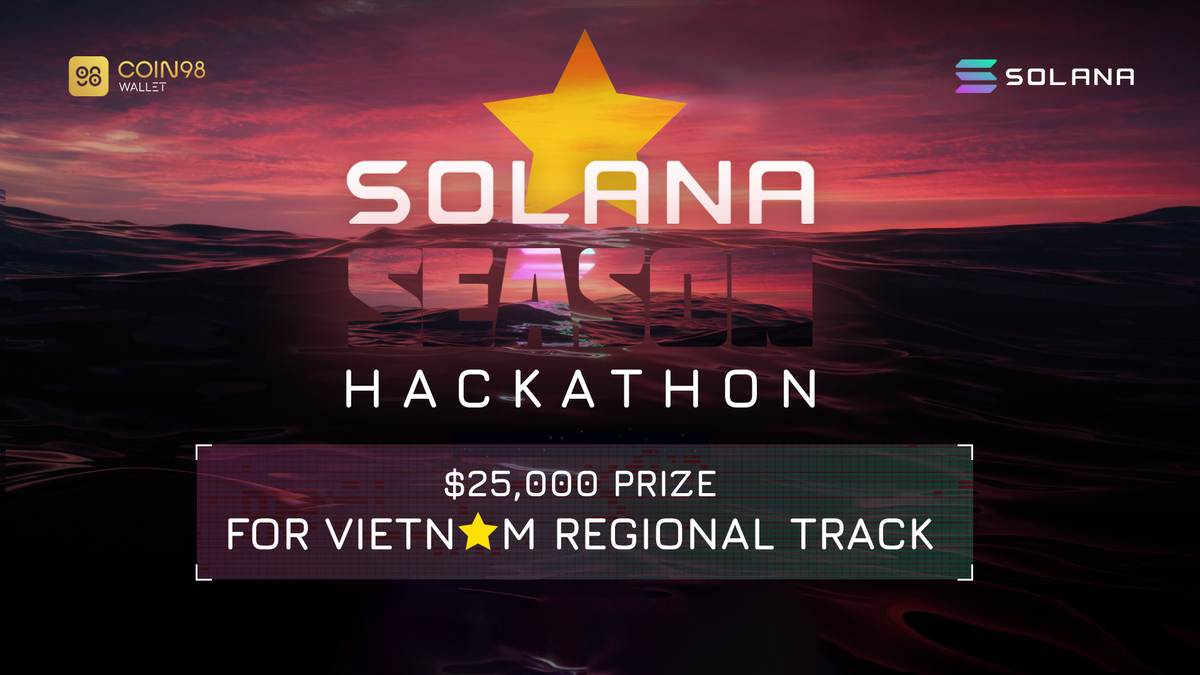 Alongside the generous $5 million fund invested in the Solana Ecosystem, supporting numerous Solana-developing projects, Coin98 is now joining Solana Foundation in the Solana Season Hackathon as a sponsoring partner.
What is Solana Season Hackathon?
#SolanaSzn is a 3-week Global Hackathon, starting May 15th to June 7th, 2021. The objective is to focus on experimenting and leveraging the Solana blockchain, creating a plethora of projects spanning DeFi, Web3 and NFTs. Developers are encouraged to build novel crypto apps, infrastructure or any tool that will have a possible impact on the Solana ecosystem, with the mutual requirement of incorporating Solana into their projects, one way or another.
The event is giving out a total of $1 million in global prizes and seed funding. There are 3 category tracks: DeFi, Web3 and NFTs, with additional prizes for regional tracks. Coin98 has recently joined Solana as a sponsoring partner for the Vietnam Track prize pool, along with Kyber Network.
Vietnam Regional Track - sponsored by Coin98 and Kyber Network
Coin98 will be, not only sponsoring, but also evaluating your projects for the Vietnam Regional Track. Builders residing in Vietnam will have the opportunity to compete for the $25,000 regional prize pool, in which:
1st Place: $15,000
2nd Place: $7,000
3rd Place: $3,000
Your projects will be evaluated by the regional selected judges, including Mr. Thanh Le as a representative from Coin98.
Our objective is to support all potential talents with their innovative projects that could help in boosting the Solana Ecosystem. Moreover, we hope this Hackathon finds the solution to fill the gap of demand in the crypto market, bringing mass adoption to more users in the foreseeable future.
Get started today
Register now: Solana Season - Official Website
Details and guides: Solana Season - GitHub
Workshop schedule: Full Hackathon Schedule