Coin98 Finance Raises $4 Million From Alameda Research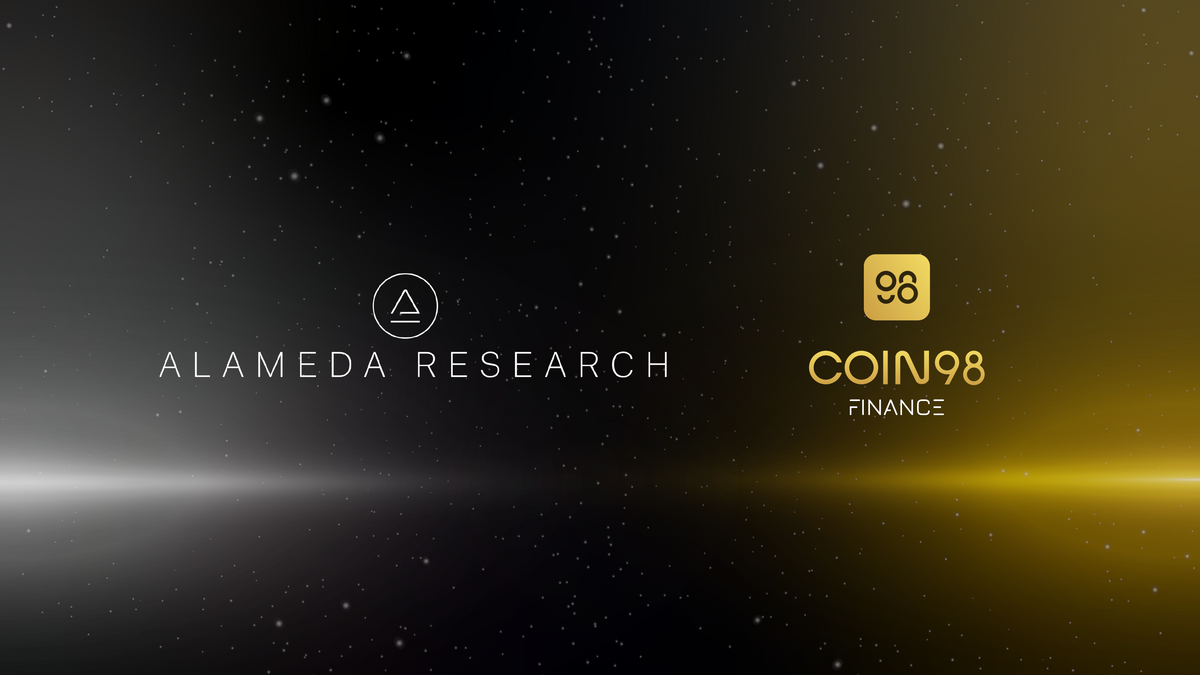 We are excited to announce that Coin98 Finance has received a $4 million investment from Alameda Research, a leading quantitative crypto trading firm, and liquidity provider.
Coin98 Finance is a start-up company that focuses on building a comprehensive ecosystem of DeFi protocols and applications across multiple blockchains.
Since 2019, we have built and released Coin98 Wallet—crypto's first cross-chain non-custodial crypto wallet serving as one entry to access numerous DeFi services on different blockchains. Following the launch of the Coin98 Wallet, we have observed surging awareness and significant adoption in Southeast Asia.
To fulfill the ecosystem, reach the mission of meeting untapped financial needs, and making DeFi easier to access for the mainstream, we continuously build and produce new products.
Some of the soon-to-launch DeFi platforms are Coin98 Exchange — a Cross-Chain Liquidity Aggregation Protocol and Coin98 Terminal - the DeFi Toolkit & Utilities; and Portfolio Tracking. Notably, Coin98 Exchange is ready to be released shortly.
Alameda Research strengthens our vision to reach vast expansion and adoption through its extensive support. With Alameda Research's investment, our team will begin to scale and swell resources to boost all products in development and innovate additional products to contribute to maturing the DeFi infrastructure.
--------
About Coin98 Finance
Coin98 Finance is a crypto-focused company based in Asia. The mission is to build a complete ecosystem of resources across crucial sectors and domains in the crypto space. Coin98 Finance is developing Coin98 Wallet, Coin98 Exchange, and other fascinating DeFi products.
Coin98 Finance | Coin98 Labs |
About Alameda Research
Alameda Research is a quantitative cryptocurrency trading firm and liquidity provider. Since 2017, Alameda has built the most sophisticated trading systems in the crypto world, and quotes extremely tight OTC spreads. They have a full-scale global operation with the ability to trade on all major exchanges and markets.