Coin98 Super App
Coin98 integrates Agoric, bridging millions of JavaScript developers to the DeFi world
Coin98 is thrilled to integrate Agoric on both Coin98 Super App and Coin98 Extension, giving users access to the Agoric blockchain.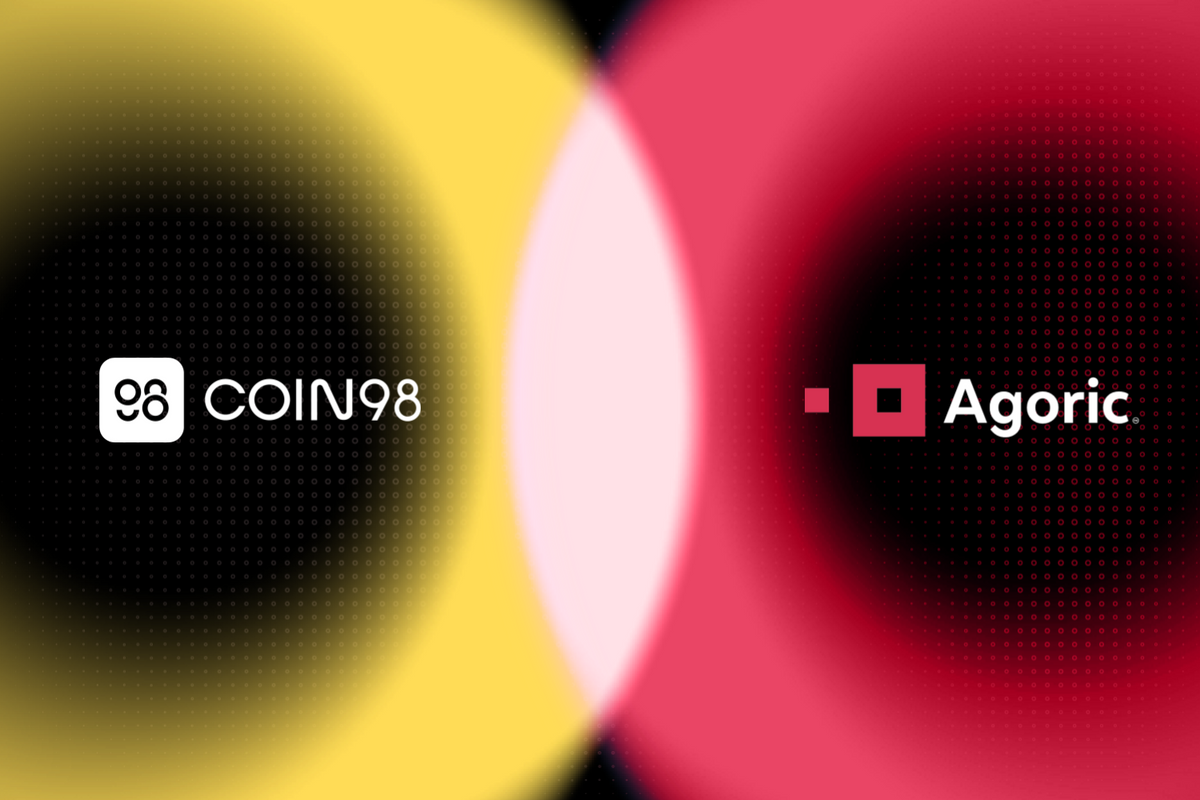 Update your Coin98 and enjoy today!
The number of current blockchains is expanding the Coin98 world to more than 65. Our motivation for seeking to include more blockchains available to users is the convenience when it comes to all blockchains in one single application & managed by one passphrase.
In addition, our target audiences diversify from end-users to developers who demand connecting to the DeFi world. Having Agoric on the list of new blockchains is one of our steps in empowering developers to connect with the next generation of finance.
Agoric is a proof-of-stake blockchain that can quickly bring millions of developers to the DeFi frontier. Agoric's Hardened JavaScript makes blockchain programming safe and accessible to the 10+ million JavaScript developers. Hardened JavaScript provides a safe, stable environment that developers need in order to build, deploy, and operate sophisticated Dapps, NFTs, and DeFi markets.
Through this integration, Coin98 users can set up an Agoric wallet to safely and securely store and manage their $BLD, $IST tokens, and NFT. Users can also join this blockchain in a variety of roles, such as validator, developer, or contributor.
We foresee the growing ecosystem of Agoric will allow 6,000,0000 users to travel around this space.
Get started
How to create an Agoric wallet
Before beginning, you will need to install or update Coin98 to the latest version:
We recommend you create a Multi-Chain wallet on the Coin98 Super App to easily manage and access all blockchain wallets with only one Passphrase.
If you are already a Coin98 user, please choose Manage on the WALLETS section. Next, choose Active Blockchains, and finally, activate Agoric.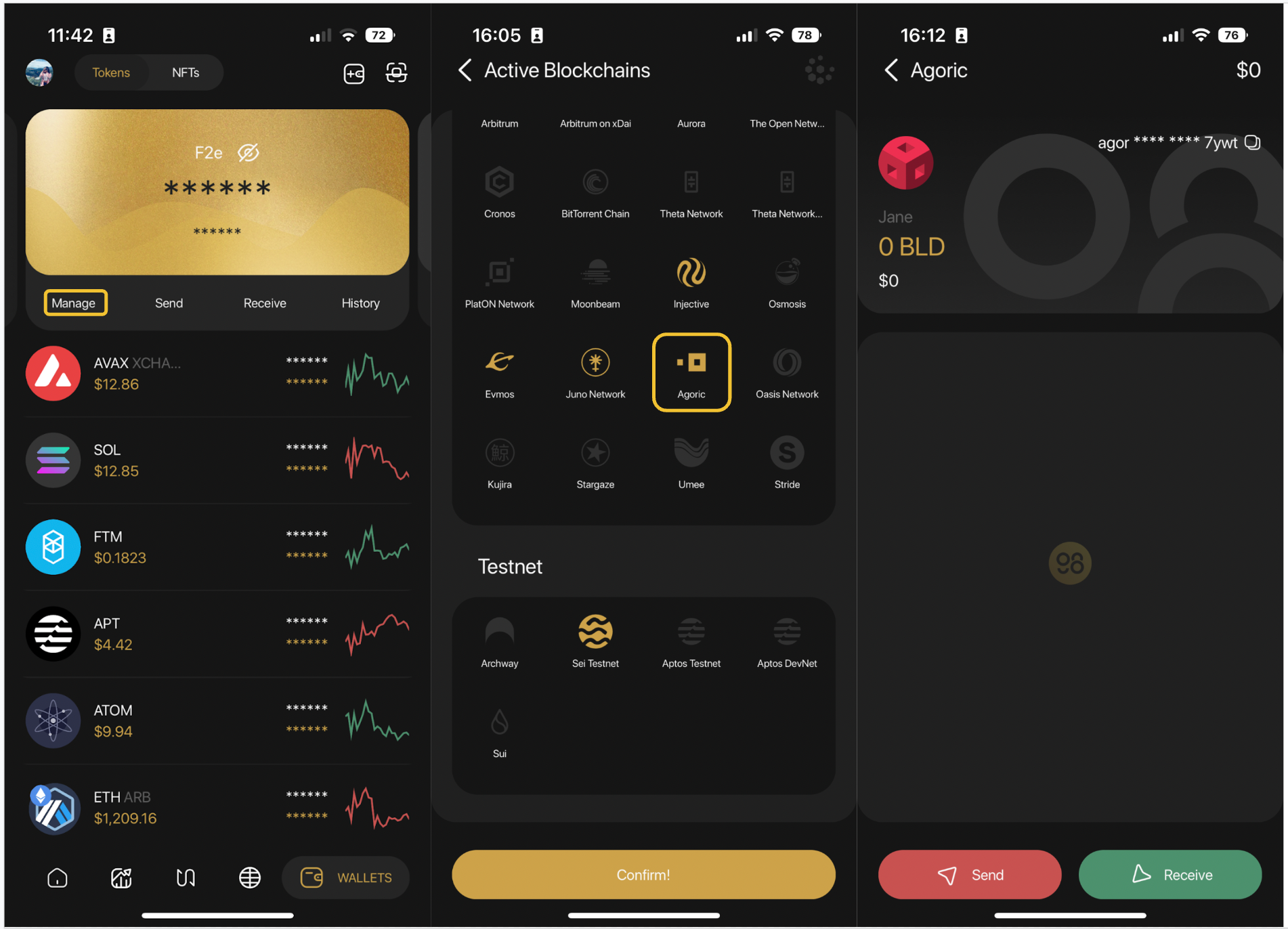 To complete the process, you should refresh your multi-chain wallet to get access to the updated Agoric wallet. You can also follow the instructions in the video below:
About Agoric
Agoric is a layer 1, a proof-of-stake public blockchain designed to enable developers to rapidly build safe smart contracts in the most popular programming language on the planet, JavaScript.
The Agoric blockchain and crypto ecosystem is the smart contract platform that can quickly bring millions of developers to the DeFi frontier. Agoric's hardened JavaScript makes blockchain programming accessible to the 10+ million JavaScript developers.
About Coin98 Super App
Coin98 is the #1 crypto super app designed to seamlessly connect a billion users to the crypto world safely and securely.
We offer users across the globe a comprehensive and trusted ecosystem of essential services, including but not limited to a non-custodial, multi-chain NFT & cryptocurrency wallet, built-in DEXs, Cross-chain Bridge & DApp Browser, a powerful Terminal, attractive Earn, Gift & Campaign, and Others.