Coin98 Super App
Coin98 integrates Archway, bringing dApp developers to the incentivized smart contract platform
Coin98 is delighted to announce new integration with Archway on both Coin98 Super App and Coin98 Extension.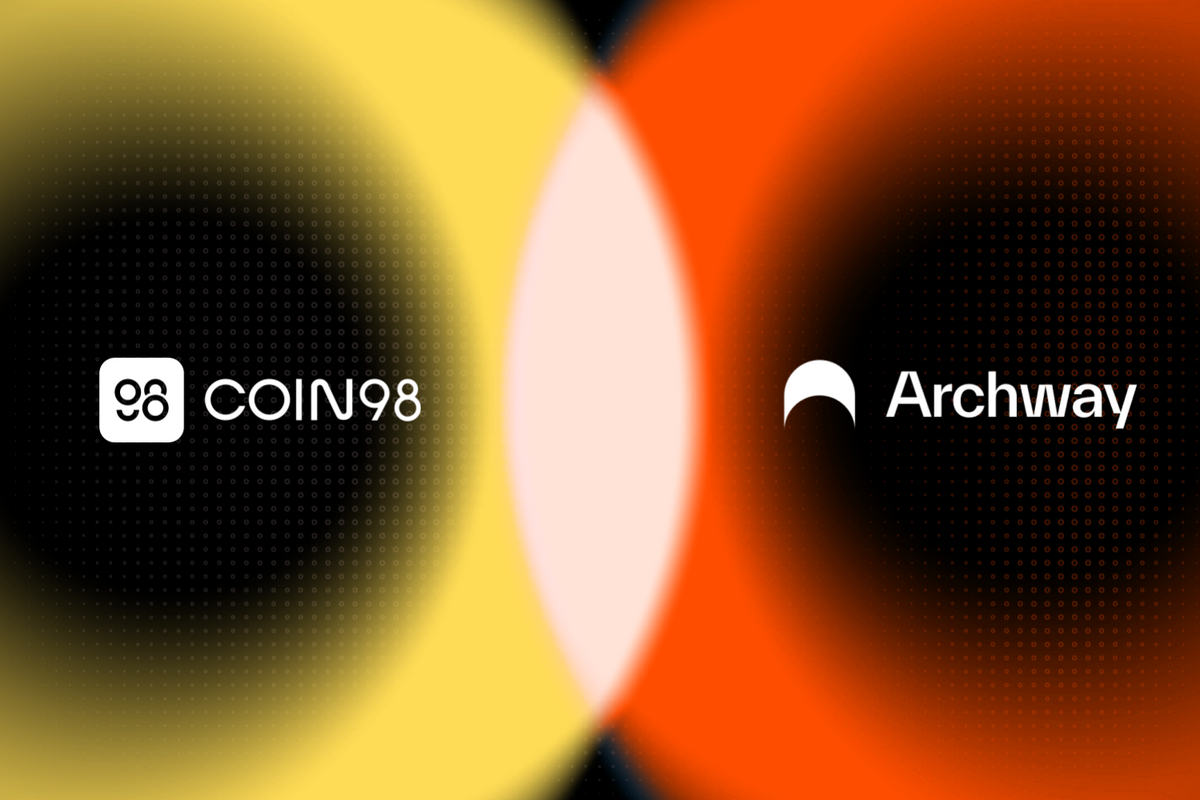 Coin98 is delighted to announce new integration with Archway on both Coin98 Super App and Coin98 Extension.

Update your Coin98 and enjoy today!
Having 65+ blockchains already in the ecosystem, Coin98 continuously seeks to add more on-demand blockchains, thereby tapping into a larger group of users for Coin98 Super App to come along the way.
Today, Coin98 announced having integrated with Archway (testnet), a Layer-1 blockchain that's handcrafted specifically for dApps developers and designers to create true value for the community.
It can be said that Coin98 users vary differently from end-users to developers. Through this integration, we focus on leveraging developers' experience where they can contribute to Archway network by deploying dApps and projects. With Archway, users will also interact with different blockchains of the Cosmos ecosystem thanks to its built-in IBC connectivity.
By integrating with Archway, users can also start staking $CONST (Archway testnet's native token) to have a chance to become a validator and gain voting power over the network. In the future, users can allocate rewards in a way that most benefits your Dapp ecosystem, such as governance token rewards, pass rewards back to creators, etc.
Coin98 Super App will also support the Archway mainnet when it is live.
Get started
How to create an Archway wallet
Before beginning, you will need to install or update Coin98 to the latest version:
We recommend you create a Multi-Chain wallet on the Coin98 Super App to easily manage and access all blockchain wallets with only one Passphrase.
If you are already a Coin98 user, please choose Manage on the WALLETS section. Next, choose Active Blockchains, and finally, activate Archway.
To complete the process, you should refresh your multi-chain wallet to get access to the updated Archway wallet. You can also follow the instructions in the video below:
How to request $CONST (Archway testnet token)
If you're working on testnet, you'll want testnet $CONST for paying gas costs to deploy your dApp code on chain. Here is how to request an Archway testnet funds:
After creating an account, to request funds from the faucet, use Archway Discord channel
Step 3: Check whether you've claimed the  rewards
About Coin98 Super App
Coin98 is the #1 crypto super app designed to seamlessly connect a billion users to the crypto world safely and securely.
We offer users across the globe a comprehensive and trusted ecosystem of essential services, including but not limited to a non-custodial, multi-chain NFT & cryptocurrency wallet, built-in DEXs, Cross-chain Bridge & DApp Browser, a powerful Terminal, attractive Earn, Gift & Campaign, and Others.
Download | Twitter | Discord | Telegram | Docs | Blog