Coin98 Super App
Coin98 partners with Aurora - an Ethereum Virtual Machine (EVM) on the NEAR Protocol blockchain
Coin98 is thrilled to announce that we have integrated Aurora - an Ethereum-compatible scaling solution leveraging the next-generation NEAR Protocol.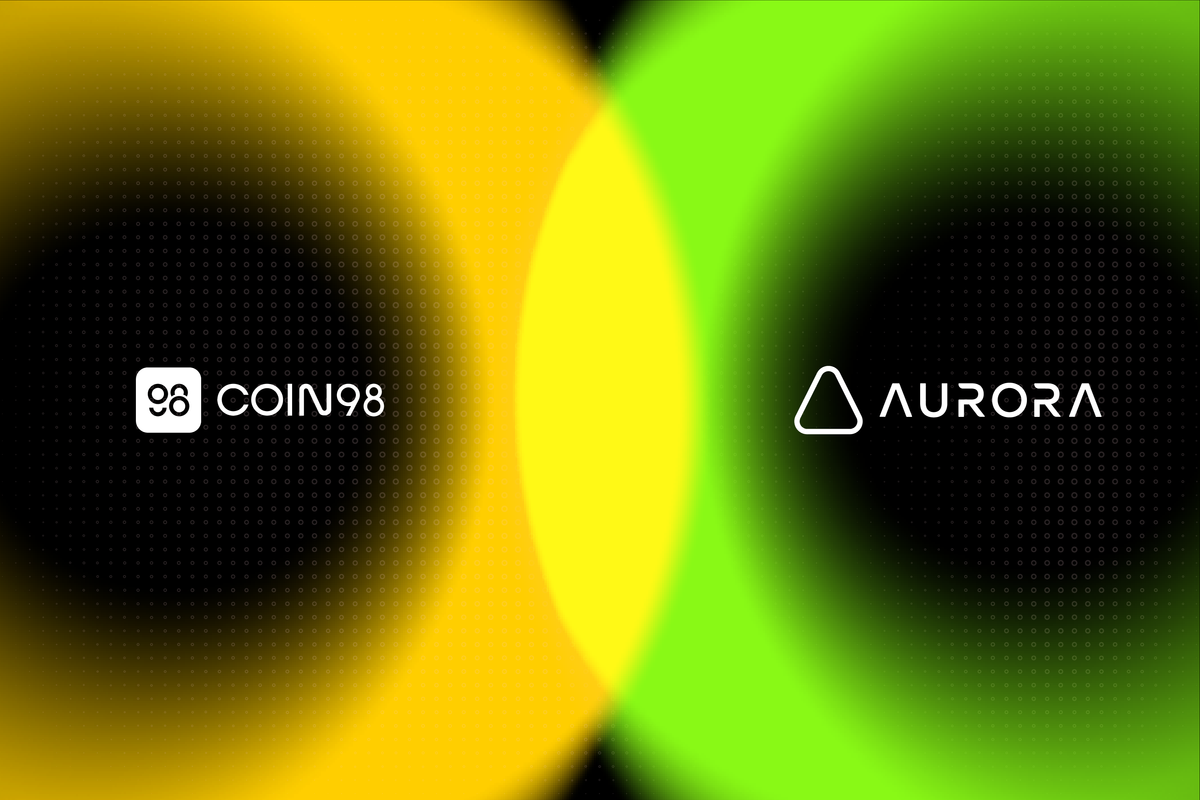 Aurora - a decentralized application platform with the vision of providing mature blockchain technology solutions for the entire industry is one of the new blockchains integrated into Coin98. With the integration of Aurora, Coin98 is taking one step further to fulfill its mission of becoming the #1 Crypto Super App for users worldwide, giving our users access to Aurora ecosystems with fast transactions but very economical ones as well.
Aurora is an Ethereum-compatible, high-throughput, scalable and future-safe platform, with low transaction costs. Powered by the ecologically friendly NEAR on the backend, transactions on Aurora are currently free, up to 1,000x lower than Ethereum's, and settlement times are a single second. Aurora's purpose is to integrate blockchain into different industries such as finance, e-commerce, gaming, the Internet of Things and remove a steep financial barrier to entry for users and developers––especially newcomers to the ecosystem.
Coin98 Wallet now supports AURORA, the native token of Aurora that users can store, send & receive natively on the Mobile App and soon in the Extension and Web version. This partnership will definitely drive a large number of users from Coin98 communities to this ecosystem, further increasing its potential for development. Coin98 users now can experience the familiar applications on Ethereum while benefiting from the efficiency of Aurora; as the transaction cost is zero and will be several orders of magnitude cheaper than that of Ethereum. Furthermore, users can pass assets seamlessly between the Ethereum and NEAR blockchains. As we sail towards setting a new standard in the crypto landscape, in the longer term, we will explore valuable opportunities that drive technological, product, and managerial innovation in both ecosystems.
How to create an Aurora Wallet on Coin98
Before we begin, you need to install or update our Mobile App to the latest version:
We recommend you create a Multi-Chain wallet on Coin98 to easily manage and get access to all single blockchain wallets with only one single Passphrase.
If you are already a Coin98 user, you should refresh your multi-chain wallets to get updated with Aurora wallet, as well as other integrated blockchains on the latest version automatically. Follow the instructions below: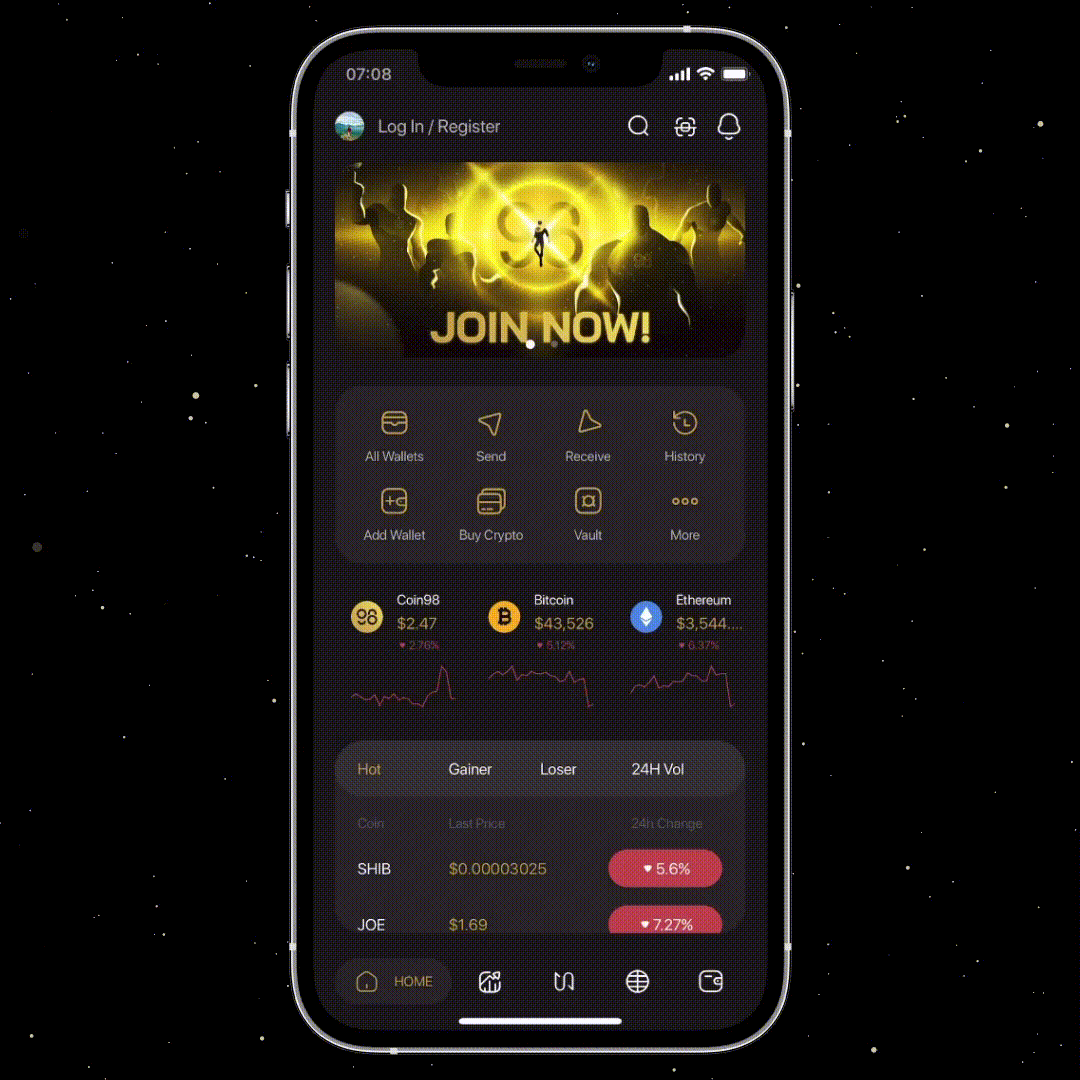 About Aurora Network
Aurora is a turnkey solution for developers seeking to extend their DApps to reach additional markets. Aurora runs on the NEAR Protocol, one of the highest performance third-generation L1 protocols, from one of the most highly regarded teams in the industry. The Aurora environment consists of the Aurora Engine, a high-performance EVM—Ethereum Virtual Machine—and the Rainbow Bridge, facilitating the trustless transfer of ETH and ERC20 tokens between Ethereum, Aurora, and NEAR, within a great user experience.
Website | Twitter | Discord | Telegram
About Coin98 Super App
Coin98 is the #1 crypto super app designed to seamlessly connect a billion users to the crypto world safely and securely. We offer users across the globe a comprehensive and trusted ecosystem of essential services including but not limited to a non-custodial, multi-chain NFT & cryptocurrency wallet, built-in DEXs, Cross-chain Bridge & DApp Browser, a powerful Terminal, attractive Earn, Gift & Campaign, and Others.