Coin98 expands options for fiat on-ramp through the integration of Banxa
Coin98 is pleased to add Banxa, the on-and-off ramp solution to the latest version of super app.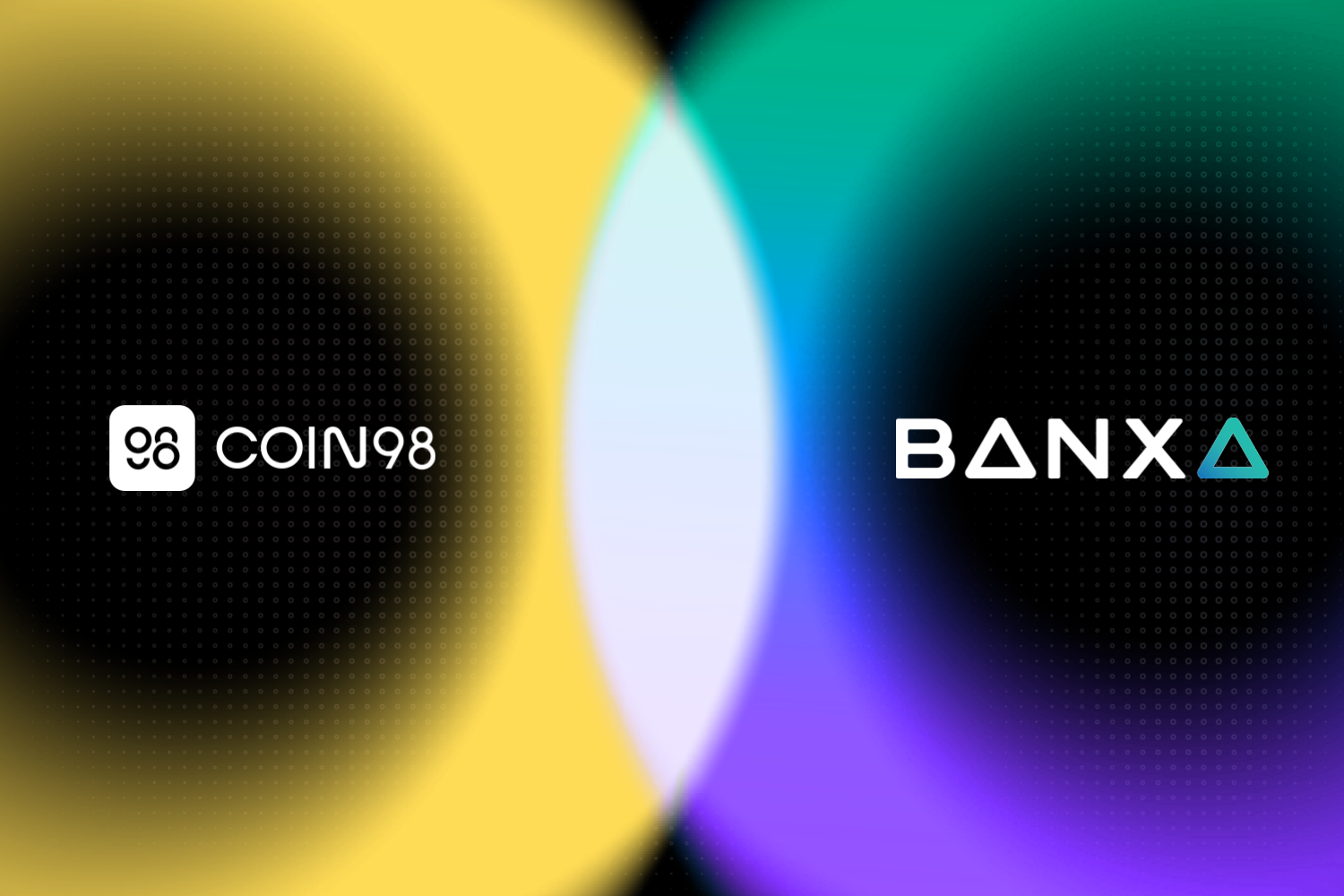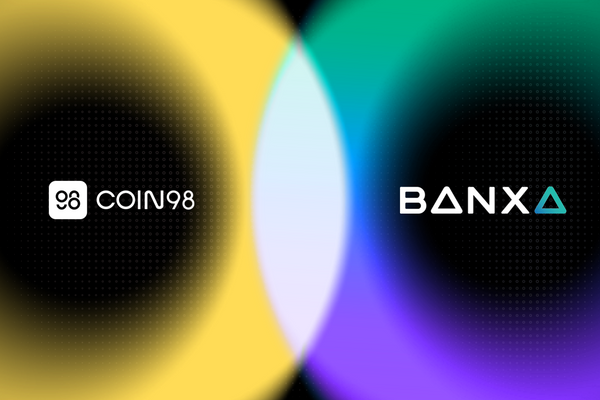 One of Coin98's main goals is to make access to DeFi super convenient for our users globally. With that in mind, Coin98 is now welcoming Banxa, allowing customers from 135+ countries to purchase cryptocurrencies and NFTs using credit cards, bank transfers (typically free), and other convenient local payment methods.
Buying Crypto with Banxa is now available on the latest version. Update your App today!
Only 68 million people were using wallets globally as of February 2021, out of a total population of about 8 billion (according to Statista.com). It implies that Crypto, in general, and DeFi, in particular, still have a lot of spacious rooms to grow. Coin98 is working nonstop to connect users to decentralized finance in a simple manner.
In order to satisfy user needs and make it simple for new beginners to catch up with the services they need to master in each DeFi corner, Coin98 provides all-in-one DeFi services.
On the latest version of Coin98 Super App, we have improved the fiat on-ramp interface while keeping integrating Banxa. Users are able to compare price quotes from several sources to find the greatest rate on each purchase.
Users can purchase up to 50 cryptocurrencies, including BTC, LINK, ETH, LTC, USDT, BUSD, and USDC, and they can use a wide range of payment methods to complete their purchases.
Through the collaboration with Banxa, we can bring over 5+ million users to enjoy the trading experience while bridging Web2 users to enter the market instantly. Thanks to Banxa, Coin98 intends to expand its user base into different countries.
"We are aware of the still significant gap between TraFi and DeFi. Coin98 wants to be everyone's beacon of light, guiding users on the proper path amidst the chaos of the world. We have been looking into integrating Banxa for a while and are now excited to be finally doing it. Users are now broadening the way of buying Crypto when using Coin98 Super App." - Vinh The Nguyen, CEO & Co-founder of Coin98.
How to buy Crypto with Banxa on Coin98 Super App
Please ensure Coin98 Super App is on your devices and a multichain wallet.
iOS: ios.coin98.com
Android: android.coin98.com
Learn more: How to create a multichain wallet
Step 1: Open Coin98, choose to Buy Crypto
Step 2: In this interface:
Choose the Crypto that you wish to buy
Choose your desired provider
Click Confirm
Step 3:
Read through the information to check carefully.
Select a payment method that is suitable for you.
Opt for Create Order
Step 4: Complete the KYC process & Input the payment information and confirm to pay!
Notes:
Each transaction has a $51 minimum and $50,000 maximum purchase.
The system automatically grants the active wallet as the recipient address when using Banxa. Please double-check to make sure the address is right.
It takes you a short time to review your KYC. Please wait for its status before going to the next steps.
Banxa offers several ways to complete your cryptocurrency purchase and a variety of cryptocurrencies. However, there are some regions or countries that are limited.
About Banxa
Banxa's mission is to accelerate the world to Web3 with its leading global on-and-off ramp solution. Through its extensive network of local payment solutions paired with the required crypto licenses, Banxa gives its partners and projects access to global audiences with less friction and higher conversions. Banxa has a global team of Web3 natives - with operating headquarters in the USA, Europe and APAC regions. For further information, go to www.banxa.com
About Coin98 Super App
Coin98 is the #1 crypto super app designed to seamlessly connect a billion users to the crypto world safely and securely.
We offer users across the globe a comprehensive and trusted ecosystem of essential services, including but not limited to a non-custodial, multi-chain NFT & cryptocurrency wallet, built-in DEXs, Cross-chain Bridge & DApp Browser, a powerful Terminal, attractive Earn, Gift & Campaign, and Others.