Coin98 Super App
Coin98 supercharges its multichain wallet by integrating Base for better Layer 2 solutions
Coin98 is excited to announce the integration of Base, the new Ethereum L2, into the latest version of its mobile app.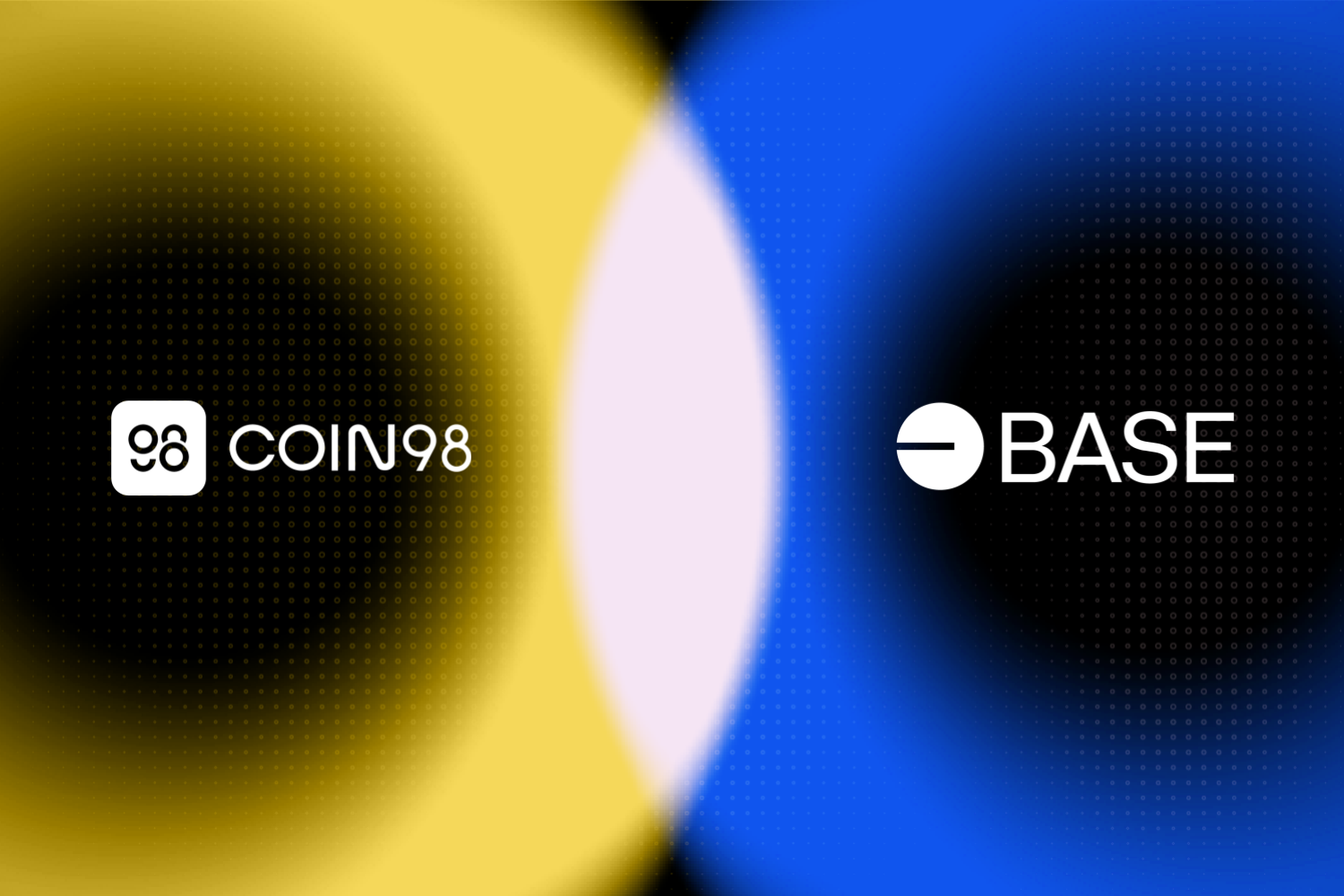 Coin98 is excited to announce the integration of Base, the new Ethereum L2, into the latest version of its mobile app. Through this support, users can now have a chance to access the new blockchain and join in the skin-in-the-game experience.
Update your App right away: https://coin98.com/wallet
In the rapidly evolving world of cryptocurrency, layer 2 scaling solutions have become increasingly important to address the issues of scalability, transaction fees, and network congestion that have hindered the growth and adoption of decentralized applications. This has led to intense competition among various layer 2 solutions to fill in the gap as well as provide a seamless user experience.
Coin98, being a multichain wallet with over 70 networks, recognizes the significance of layer 2 solutions in the growth of the cryptoeconomy. As such, we have integrated Base to the latest version of Coin98 Super App.
With the integration of Base on Goerli Testnet, Coin98 users can enjoy the benefits of this blockchain while using Multisend, Mint ERC20, and Mint NFT on Base directly from Coin98. Multisend on Base will enable users to send multiple transactions simultaneously, saving time and network fees. With Mint ERC20 and Mint NFT support, users will easily be able to create new ERC20 tokens and NFTs, respectively. Furthermore, Coin98 plans to support Base Faucet to enable users to claim ETH on the Goerli Network effortlessly.
Coin98 shares the same vision of bringing millions of people to Web3 and will continue to support Base Mainnet when it is live. Additionally, Coin98 aims to make it easier for users to access and adopt Web3 technologies and have a seamless DeFi experience.
How to create a Base wallet
Before beginning, you will need to install or update Coin98 to the latest version:
We recommend you create a Multi-Chain wallet on the Coin98 Super App to easily manage and access all blockchain wallets with only one Passphrase.
If you are already a Coin98 user, please choose Manage on the WALLETS section. Next, choose Active Blockchains, and finally, activate Base.
About Coin98 Super App
Coin98 is the #1 crypto super app designed to seamlessly connect a billion users to the crypto world safely and securely.
We offer users across the globe a comprehensive and trusted ecosystem of essential services, including but not limited to a non-custodial, multi-chain NFT & cryptocurrency wallet, built-in DEXs, Cross-chain Bridge & DApp Browser, a powerful Terminal, attractive Earn, Gift & Campaign, and Others.