Coin98 Super App
Coin98 integrates Binance Connect, tapping millions of users into a fiat on-ramp solution
Coin98 integrates Binance Connect to the latest version!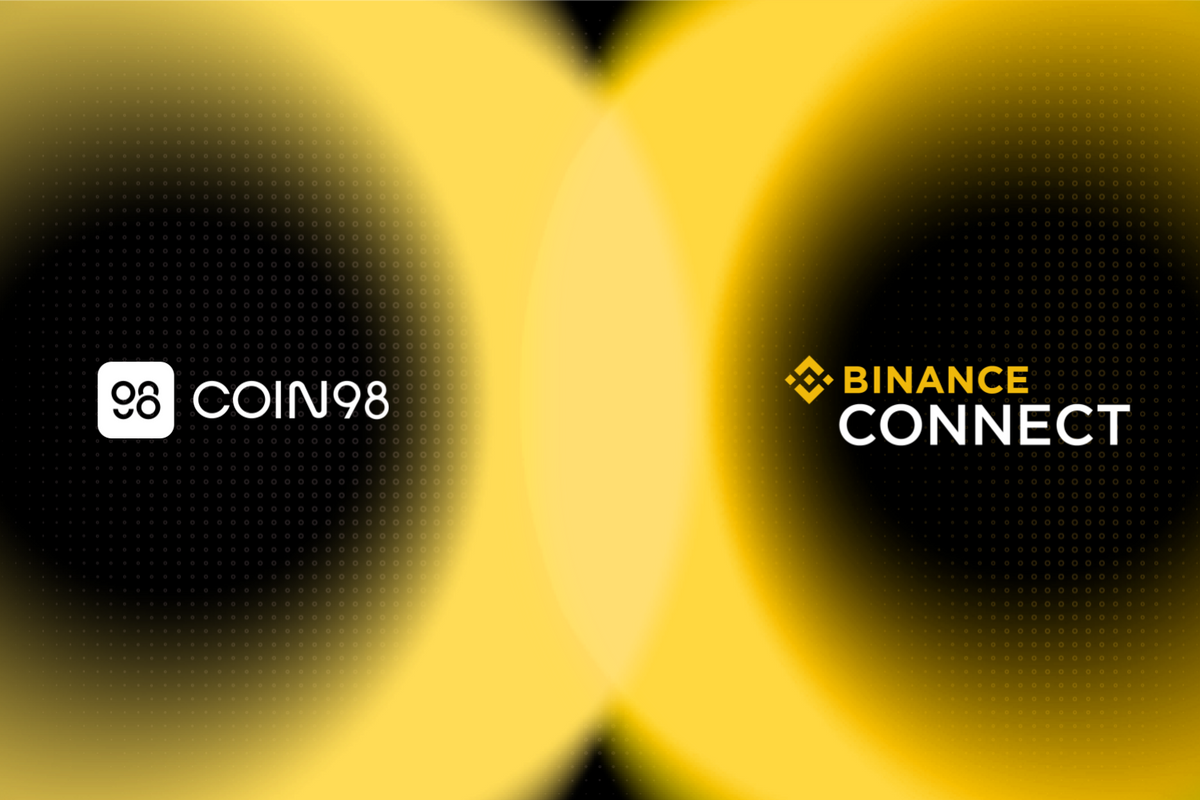 Using the addition of Binance Connect to the most recent version of the Coin98 Super App, users will be able to purchase cryptocurrencies with fiat and get a picture of the financial future.
Update your App to the latest version and enjoy today!
Coin98 is aware that users look forward to new adventures and integrations with every version release. Therefore, Coin98 seeks to penetrate untapped aspects and take the opportunity to adapt to all user preferences.
In the latest version, Coin98 brings Binance Connect, a popular fiat-to-crypto payment provider. You can effortlessly purchase 50+ cryptocurrencies with Binance Connect in over 30 countries and with a variety of payment methods like VISA, Mastercard, and others.
Binance Connect, formerly known as Bifinity, provides fiat-to-crypto services for businesses and millions of users worldwide. Its vision is to create an open financial world where people from all walks of life and businesses, big or small, can participate and realize their financial goals.
After this update, users have more alternatives for their crypto purchases. Thanks to the automation mechanism, the system will access data from different providers, then discover the best prices for users with the slightest slippage. To move on to the next phases, consumers only need to click confirm.
We hope to hook up Web2 users to the seamless transition to the Web3 realm through this connection. The market will get more massive as more people engage in it, and Coin98 is painting a picture of global mainstreaming of cryptocurrency use.
How to buy crypto with fiat through Binance Connect on Coin98 Super App
Please ensure Coin98 Super App is on your devices and has a multichain wallet.
Learn more: How to create a multichain wallet
Step 1: Open Coin98, choose to Buy crypto
Step 2: In this interface:
Choose the crypto that you wish to buy
Choose your desired provider
Click Confirm
Step 3:
Choose a fiat you wish to pay (such as USD, VND, EUR, etc.)
Choose payment methods (it depends on each region/country)
Click Login/ Sign Up
Step 4: Log in to your Binance account to use this service.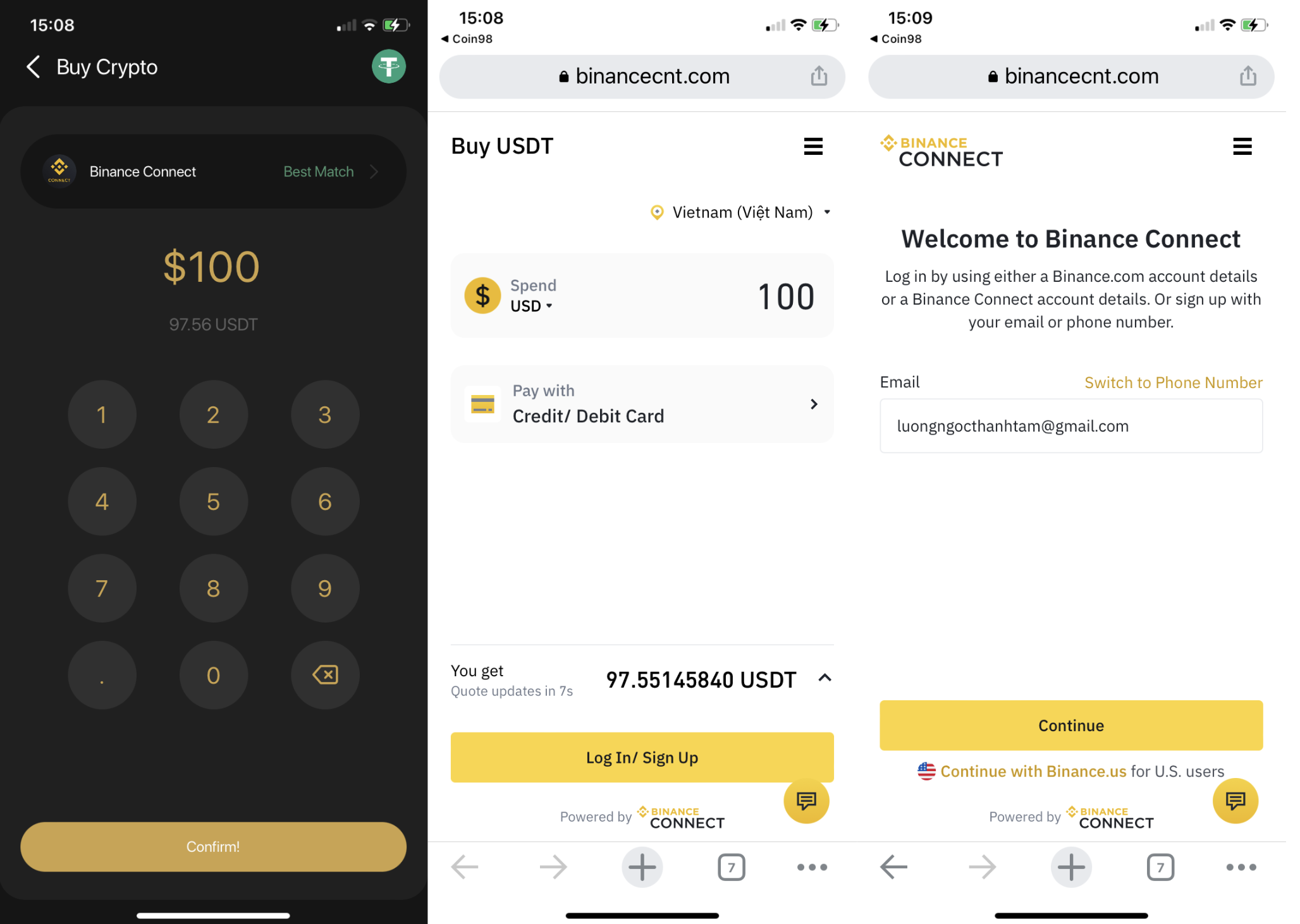 Step 5: Start buying your desired crypto!
Notes:
The purchase range will be different for each fiat.
Please make your Binance account has completed the KYC process.
The system automatically grants the active wallet as the recipient address when using Binance Connect.
Binance Connect allows users to add up to 5 cards to their account.
About Binance Connect
Binance Connect, previously known as Bifinity, is powered by Binance, a payment technology company that provides an entry point to the new world of digital currency for businesses. It offers on-and-off-ramp solutions to directly empower businesses to convert fiat-to-crypto transactions using major payment methods.
About Coin98 Super App
Coin98 is the #1 crypto super app designed to seamlessly connect a billion users to the crypto world safely and securely.
We offer users across the globe a comprehensive and trusted ecosystem of essential services, including but not limited to a non-custodial, multi-chain NFT & cryptocurrency wallet, built-in DEXs, Cross-chain Bridge & DApp Browser, a powerful Terminal, attractive Earn, Gift & Campaign, and Others.