Integration
Coin98 now supports BitTorrent Chain, leveraging users' experience in the multi-chain era
Coin98 has integrated BitTorrent Chain, a fast and secure blockchain platform to support the demand for large-scale applications, expanding the implementation of blockchain technology in the real world.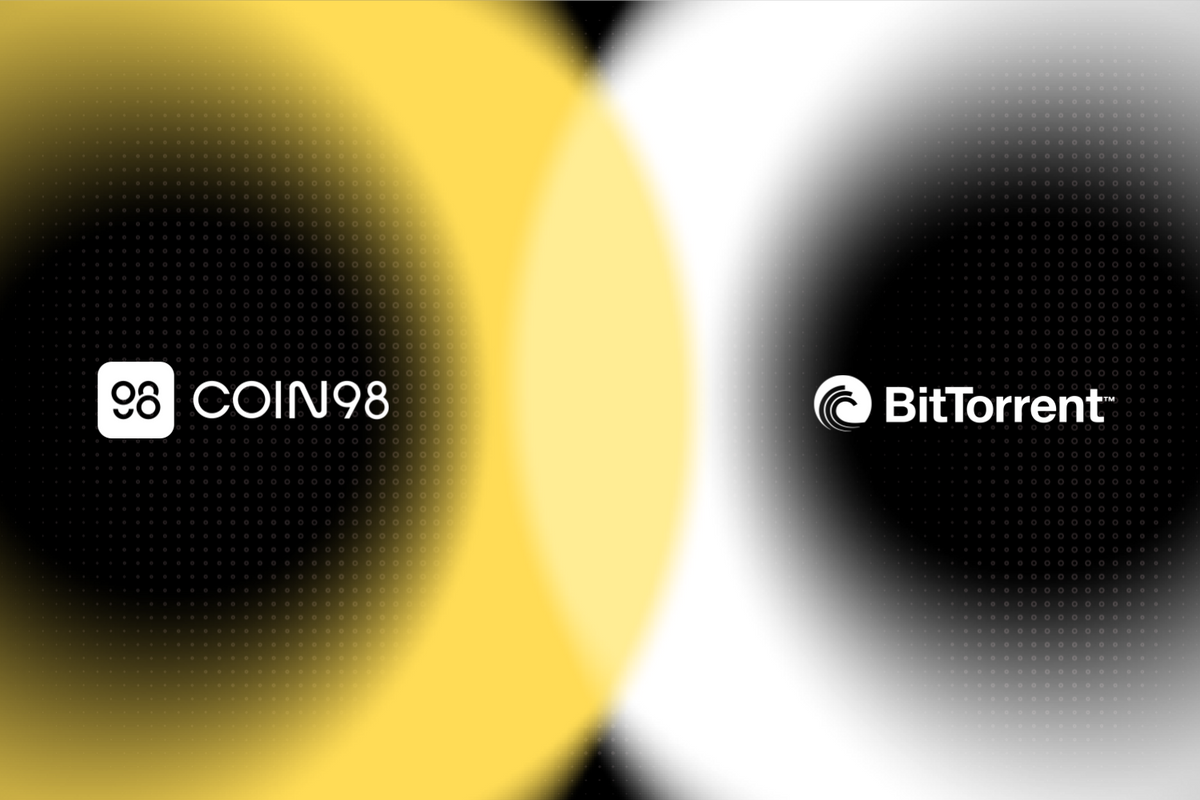 As a part of Coin98's strategy to deliver the best on-chain user experience and accelerate the growth of Coin98 Ecosystem, Coin98 is pleased to announce the integration of BitTorrent Chain, a high-speed and cost-saving chain that supports Ethereum's existing features, backed by BitTorrent.Inc.
With this latest integration, we never stop taking care of our users' demands and their journey into the blockchain world.
BitTorrent Chain is known as a heterogeneous cross-chain interoperability protocol. Up until now, the chain has supported interoperability with the public chains of Ethereum, Tron, BNB Smart Chain and strived to leverage more and more side chains for the scaling of smart contracts in the upcoming time.
After identifying users' pain points from the limitations of current blockchains, BitTorrent Chain has shown its potential solution by offering a state-of-the-art EVM-compatible, high-throughput, and scalable blockchain using a block producer layer. This chain is a promising option for users who are looking for a seamless industry-leading DeFi ecosystem bridge with high asset liquidity and value for end-users.
Realizing their potential, Coin98 decided to integrate BitTorrent Chain into their product - Coin98 Super App, a go-to destination for crypto users worldwide, which offers a DeFi suite for them to explore all the aspects of blockchain technology and cryptoverse beauties. Coin98 Super App now supports BTT, the native token of BitTorrent that users can store, send & receive natively on the mobile app and soon in the Extension and Web version. This integration also grants our users access to a heterogeneous cross-chain solution with faster transaction confirmation, more secure assets, and lower transaction fees. Now, Coin98 users can open one more amazing door to skins in promising BitTorrent's DApps and relentlessly explore new opportunities from a wide range of categories.
How to create BitTorrent Chain wallet Coin98 Super App
Before we begin, you need to install or update our Super App to the latest version:
We recommend you create a Multi-Chain wallet on Coin98 Super App to easily manage and access all single blockchain wallets with only one Passphrase.
If you are already a Coin98 user, you should refresh your multi-chain wallets to get updated with the BitTorrent Chain wallet, as well as other integrated blockchains on the latest version automatically. Follow the instructions below:
About BitTorrent Chain
BitTorrent Chain is an extension of the public blockchain. It's a proof-of-stake (PoS) chain that supports Ethereum's existing features while also being speedier and with cheaper transaction fees.
Website | Twitter | Medium| Telegram
About Coin98 Super App
Coin98 is the #1 crypto super-app designed to seamlessly connect a billion users to the crypto world safely and securely. We offer users a comprehensive and trusted ecosystem of essential services across the globe, including a non-custodial, multichain NFT & cryptocurrency wallet, built-in DEXs, Cross-chain Bridge & DApp Browser, a powerful Terminal, attractive Earn, Gift & Campaign, and Others.