Coin98 Super App
Coin98 Expands Native Token Utility With Chainlink Price Feed
Coin98 integrates Chainlink Price Feed to expand C98 utility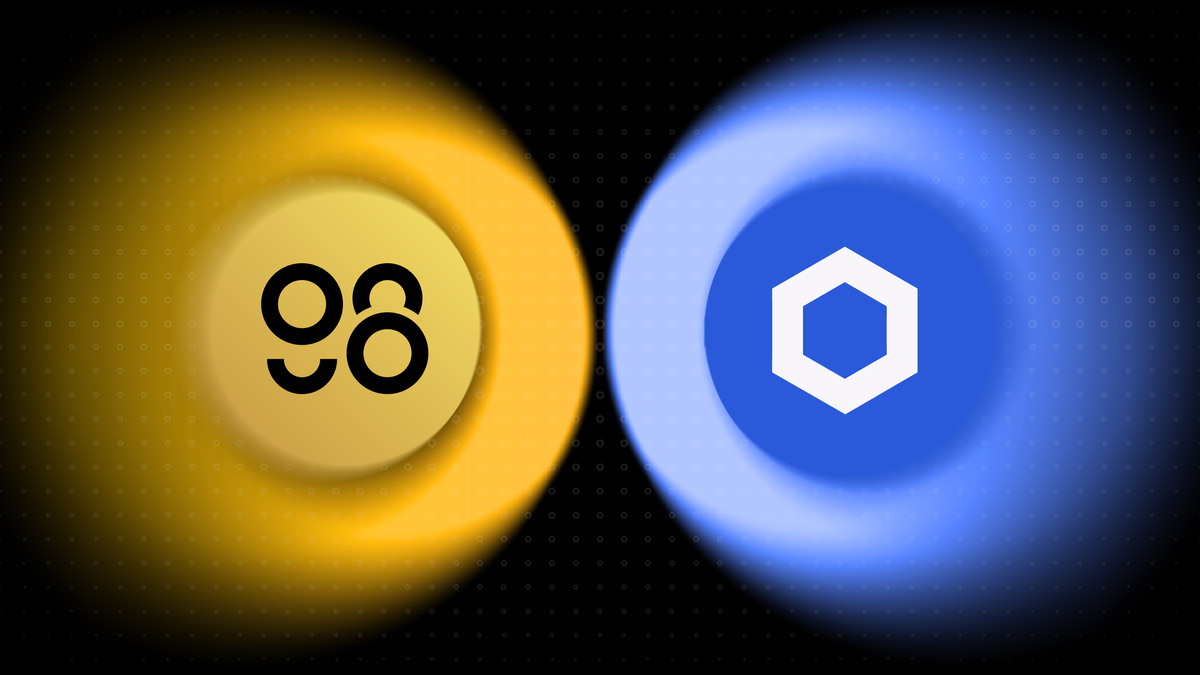 Coin98 is excited to announce the launch of a native Coin98 Chainlink Price Feed on BNB Chain and Ethereum mainnets! With Coin98 price data easily accessible through Chainlink, the industry-standard decentralized oracle network, DeFi developers can now build secure functionality around the Coin98 token, such as secondary markets, lending functionality, and advanced yield farming options. Ultimately, this helps expand Coin98 and its ecosystem by enabling permissionless composability with dApps across BNB Chain and Ethereum.
Developers and users can explore information on the newly launched Ethereum and BNB Chain Price Feeds within the Chainlink documentation.  
The Significance of a Dedicated Coin98 Chainlink Price Feed
As an all-in-one DeFi platform that offers multi-chain wallets, swaps, and more, Coin98 is a hub for DeFi activity across multiple blockchains. On the backend, the Coin98 token plays a critical role in deciding the future vision and direction of the project through community governance.

With the launch of this Chainlink Price Feed, other DeFi projects can now integrate Coin98 directly into their platforms to advance multiple use cases, such as:
Lending Markets—DeFi projects on BNB Chain and Ethereum can now securely offer Coin98 as a collateral option, with robust liquidation mechanisms supported by globally accurate price feeds through the Chainlink Network.
On-Chain Leverage Platforms—protocols can facilitate on-chain leveraged positions for those who want to expose themselves further to Coin98 with high assurances of user solvency.
Prediction Markets—Chainlink Price Feeds can act as a definitive and decentralized source of truth for prediction markets where the outcome of future events is settled quickly based on market closure.
This dedicated Chainlink Price Feed has the potential to quickly expand Coin98 adoption across the multi-chain DeFi ecosystem, giving users increased utility and opportunity.  
After considering a variety of options, we chose to integrate Chainlink because of its security and reliability. Chainlink offers a multitude of superior features, including:
High-Quality Data—Chainlink Price Feeds source data from numerous premium data aggregators, leading to price data that are aggregated from hundreds of exchanges, weighted by volume, and cleaned from outliers and suspicious volumes. Chainlink's data aggregation model generates more precise global market prices that are resistant to API downtime, flash crash outliers, and data manipulation attacks like flash loans.
Secure Node Operators—Chainlink Price Feeds are secured by independent, security-reviewed, and Sybil-resistant oracle nodes run by leading blockchain DevOps teams, data providers, and traditional enterprises with a strong track record for reliability, even during high gas prices and extreme network congestion.
Decentralized Network—Chainlink Price Feeds are decentralized at the data source, oracle node, and oracle network levels, generating strong protections against downtime and tampering by either the data provider or the oracle network.
Transparency—Chainlink provides a robust reputation framework and set of on-chain monitoring tools that allow users to independently verify the historical performance of node operators and oracle networks, as well as check the real-time prices being offered.
"Secure on-chain price data feeds are critical for DeFi composability, especially for cross-chain applications such as Coin98," stated Chainlink Labs' Head of Sales Tomasz Wojewoda. "We're excited to support DeFi innovation on any and all blockchains, and we look forward to Coin98's role in helping increase adoption of decentralized applications at large."
"Permissionless composability is one of DeFi's greatest strengths. It accelerates collective innovation in a way that's never been seen before. However, in order to fully realize the benefits of blockchain technology and its permissionless architecture, you need robust price data—it's the lifeblood of all DeFi protocols. With this Chainlink Price Feed, we're making it easy for developers to build secure DeFi functionality around the Coin98 token, helping expand both the project and its utility for users."—Thanh Le, founder of Coin98.
About Chainlink
Chainlink is the industry standard for building, accessing, and selling oracle services needed to power hybrid smart contracts on any blockchain. Chainlink oracle networks provide smart contracts with a way to reliably connect to any external API and leverage secure off-chain computations for enabling feature-rich applications. Chainlink currently secures tens of billions of dollars across DeFi, insurance, gaming, and other major industries, and offers global enterprises and leading data providers a universal gateway to all blockchains.
Learn more about Chainlink by visiting chain.link or reading the developer documentation at docs.chain.link. To discuss an integration, reach out to an expert.
About Coin98
Coin98 is a leading All-In-One DeFi platform with a full suite of products including Coin98 Super App, Coin98 Exchange, and SpaceGate cross-chain bridge. The Coin98 wallet is a non-custodial, multi-chain crypto & NFT wallet, built as an infrastructure for the multi-chain future.