Coin98 Super App
Coin98 lands on Evmos, letting users a seamless transition between Ethereum & the Cosmos ecosystem
Evmos is now available on Coin98 Super App and Coin98 Extension!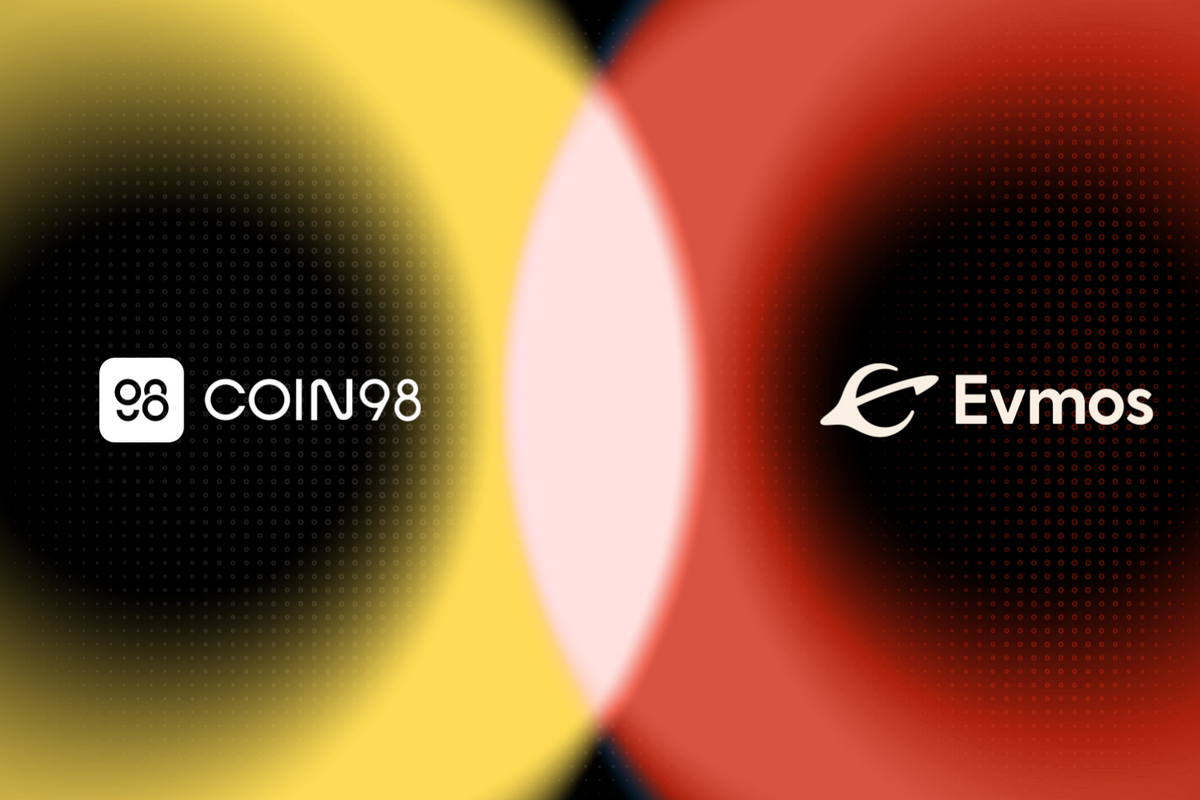 Evmos is now available on Coin98 Super App and Coin98 Extension, allowing users to vote,  go staking, and use the IBC bridge. Update your Coin98 and experience today!
Building a world of open decentralized finance is a goal shared by all blockchains on the market. Each blockchain is developing to establish itself as a major player in cryptocurrency by leveraging cutting-edge technologies like smart contracts, various consensus mechanisms, coding languages, etc. Among other blockchains assembled into Coin98, the new one is welcome Evmos, the first Cosmos-based blockchain with Ethereum interoperability.
Evmos is a scalable, high-throughput Proof-of-Stake blockchain that is fully compatible and interoperable with Ethereum. It's built using the Cosmos SDK, which runs on top of the Tendermint Core consensus engine. Its goal is to link the interconnected networks of the Cosmos ecosystem to the world of Ethereum-based assets and applications.
Users can now create their own EVMOS wallets and safely store and transfer EVMOS tokens after the Evmos integration. We also support Evmos on the dApp Browser, where users have full access to the Web3 applications built on this blockchain while taking part in voting for governance, staking EVMOS, ATOM, GRAV, JUNO, OSMO, etc, or transferring assets between Evmos and Osmosis directly from the mobile app.
Get started
Before we begin, you need to install or update our Super App to the latest version:
Android: https://android.coin98.com
We recommend you create a Multi-Chain wallet on Coin98 Super App to easily manage and access all single blockchain wallets with only one Passphrase.
If you are already a Coin98 user, please choose to Manage in the WALLETS section, choose Active Blockchains, and activate Evmos.
To complete the process, you should refresh your multi-chain wallets to get updated with the Injective wallet. Follow the instructions:
About Evmos
Evmos is an application-agnostic chain that will be interoperable with the Ethereum mainnet, EVM-compatible environments, and other BFT chains via IBC, making it easy for users and developers to interact seamlessly between chains. Evmos aims to be the EVM Hub of Cosmos, making it easy for smart contracts to deploy and communicate within the Cosmos ecosystem.
About Coin98 Super App
Coin98 is the #1 crypto super app designed to seamlessly connect a billion users to the crypto world safely and securely.
We offer users across the globe a comprehensive and trusted ecosystem of essential services, including but not limited to a non-custodial, multi-chain NFT & cryptocurrency wallet, built-in DEXs, Cross-chain Bridge & DApp Browser, a powerful Terminal, attractive Earn, Gift & Campaign, and Others.