Coin98 Super App
Coin98 integrates Kujira, enhancing a one-size-fits-all wallet solution for users
Coin98 is delighted to announce a new integration with Kujira on both Coin98 Super App and Coin98 Extension.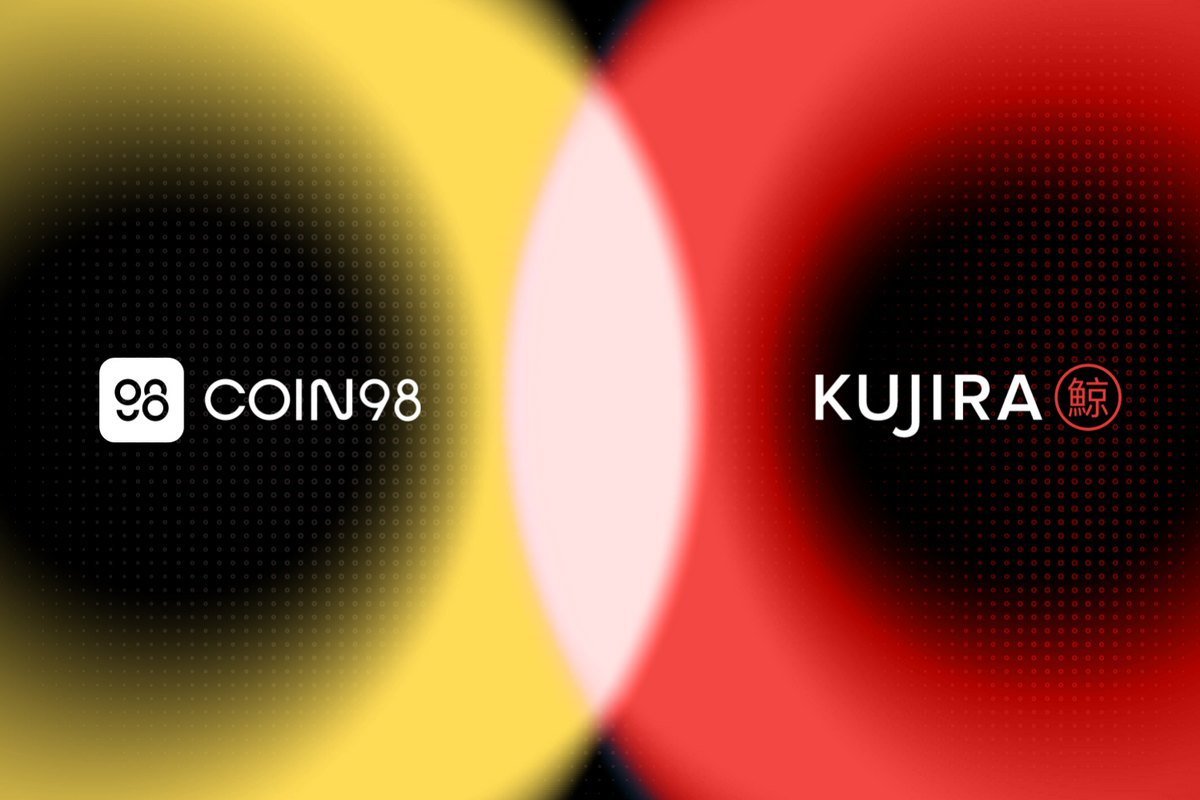 Coin98 is delighted to announce a new integration with Kujira on both Coin98 Super App and Coin98 Extension.

Update your Coin98 and enjoy today!
Coin98 envisioned our core value as an all-in-one DeFi platform that offers a trusted ecosystem of essential services, thus continuously exploring opportunities to expand the crypto universe. Today, Coin98 is thrilled to announce new integration with Kujira, a Cosmos Layer 1 platform selected projects that creates actual value to the community.
Through this integration with Kujira, Coin98 aims to allow users to experience Kujira's DApps and infrastructure, such as BLUE (Kujira analytics dashboard), ORCA (Kujira marketplace for liquidated collateral), FIN (DEX) to name a few. Users will benefit from a myriad of Kujira service natively on Coin98 Super App & Extension, which can be able to serve different needs at the same time, such as demand to stake without impermanent loss, claim rewards after staking, swap, bridge assets from another platform.
With 6M+ active users globally, Coin98 believes this integration will again welcome more types of users joining Coin98 to hit the ground running.
Get started
How to create a Kujira wallet
Before beginning, you will need to install or update Coin98 to the latest version:
We recommend you create a Multi-Chain wallet on the Coin98 Super App to easily manage and access all blockchain wallets with only one Passphrase.
If you are already a Coin98 user, please choose Manage on the WALLETS section. Next, choose Active Blockchains, and finally, activate Kujira.
To complete the process, you should refresh your multi-chain wallet to get access to the updated Kujira wallet. You can also follow the instructions in the video below:
About Coin98 Super App
Coin98 is the #1 crypto super app designed to seamlessly connect a billion users to the crypto world safely and securely.
We offer users across the globe a comprehensive and trusted ecosystem of essential services, including but not limited to a non-custodial, multi-chain NFT & cryptocurrency wallet, built-in DEXs, Cross-chain Bridge & DApp Browser, a powerful Terminal, attractive Earn, Gift & Campaign, and Others.