Coin98 Super App
Coin98 integrates Mantle Network Mainnet Alpha, facilitating the Mass Adoption of Decentralized & Token-Governed Technologies
Coin98 is thrilled to announce the Mantle Network Mainnet Alpha integration into our latest Coin98 Extension.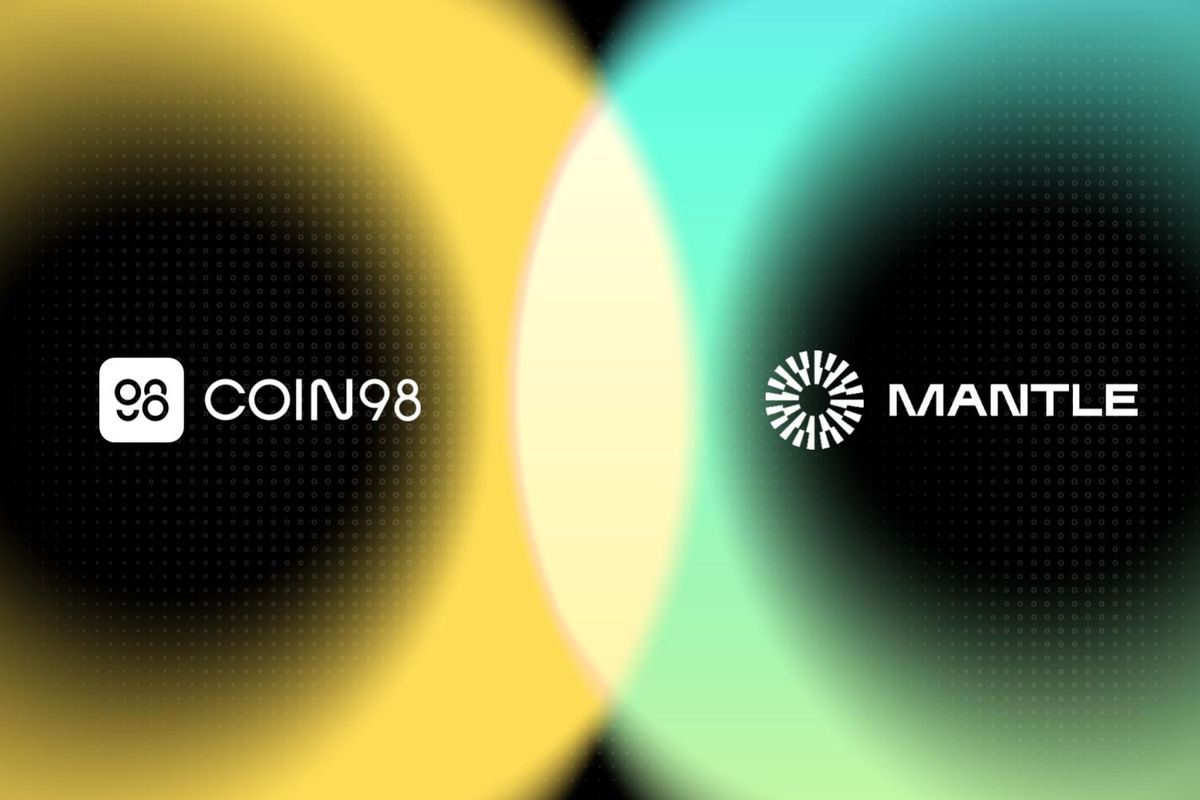 Coin98 is thrilled to announce the Mantle Network Mainnet Alpha integration into our latest Coin98 Extension. Through this update, Coin98 users can create a Mantle Wallet and soon explore all DApps on this Ethereum Layer 2 blockchain.
Update your Coin98 Extension (V7.2.6) here:
The blockchain landscape is growing rapidly, with Layer 2 solutions providing the scalability needed to drive mass adoption. In tandem with the path of L2 blockchain expansion, Coin98 is continuing to integrate Mantle Network, an Ethereum rollup, providing users with a new level of ease and convenience.
Mantle Network is a technology stack for scaling Ethereum. It has been built with a modular architecture that combines an optimistic rollup protocol with an innovative data availability solution. Users can experiment with exciting Web3 apps, and developers can deploy smart contracts in an efficient, low-fee environment.
Thanks to this integration, Coin98 users can now create a Mantle wallet to store, send and receive MNT, the native token of the Mantle Network. We are closely working with this Ethereum rollup to integrate into its native Bridge between L1 and L2, dApps on the mainnet phase so that users can discover DeFi services with exceptional UX on this blockchain. These updates are going to be deployed in our Coin98 Super App soon.
To celebrate this integration, Coin98 and Mantle are planning to have a campaign with fair rewards. Please follow our social channels for further announcements!
Get started
How to create a Mantle wallet
Before beginning, you will need to install or update Coin98 Extension to the latest version (V7.2.6): chrome.coin98.com
We recommend you create a Multi-Chain wallet on the Coin98 Extension to easily manage and access all blockchain wallets with only one Passphrase.
If you have installed the extension, open it and choose Services on the main screen. Next, click on Active Blockchains, roll down to find Mantle and then Confirm.
Follow these step-by-step instructions to create a totally new multi-chain wallet:
Step 1: Click on the icon Manage Wallet at the top left of the screen.
Step 2: At the top right corner, click on the button Add Wallet to create a new one.
Step 3: Choose Multichain and then click Create.
About Mantle
Mantle is a fast-growing, DAO-led web3 ecosystem whose goal is the mass adoption of decentralized and token-governed technologies. Mantle Ecosystem comprises Mantle products such as Mantle Network, Mantle Governance (DAO), and Mantle Treasury. Mantle token is the unified product and governance token of the ecosystem.
Mantle's first core product is Mantle Network, a high-performance Ethereum Virtual Machine (EVM) modular layer-2 (L2) blockchain. Mantle Network's modular rollup architecture separates transaction execution, data availability, and transaction finality into distinct layers.
Website | Twitter | Telegram | Discord | Docs | Devs Twitter | YouTube | Medium | GitHub | Mirror
About Coin98 Super App
Coin98 is the #1 crypto super app designed to seamlessly connect a billion users to the crypto world safely and securely.
We offer users across the globe a comprehensive and trusted ecosystem of essential services, including but not limited to a non-custodial, multi-chain NFT and cryptocurrency wallet, built-in DEXs, Cross-chain Bridge and DApp Browser, a powerful Terminal, attractive Earn, Gift & Campaign, and others.