Coin98 Super App
Coin98 builds the integration with Moonbeam to diversify users' DeFi taste on multichain
Moonbeam, welcome to the Coin98 Universe's most recent upgrade. We're happy to introduce users to Moonbeam to discover the combination of Ethereum and Polkadot capabilities.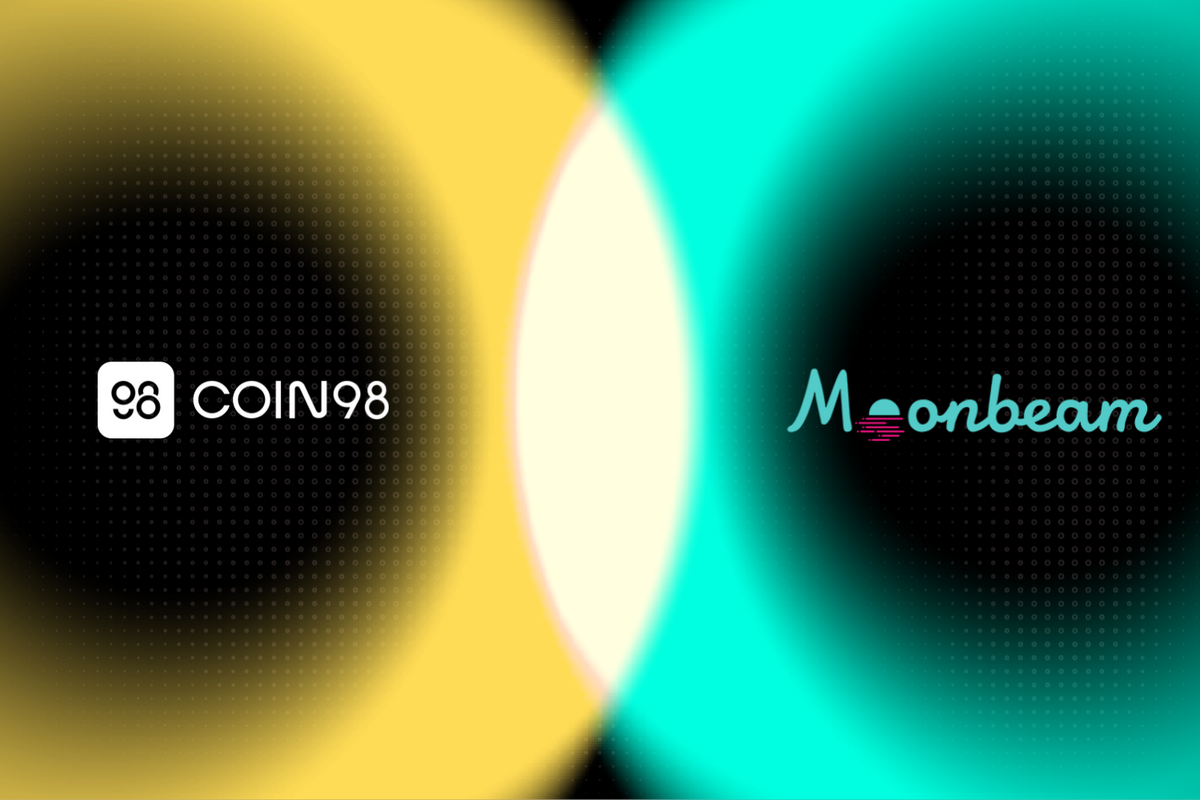 As one of Polkadot's initial parachains, Moonbeam has found traction among developers looking to take advantage of cross-chain interoperability. Coin98 has integrated Moonbeam as part of its multichain expansion strategy, allowing users to be among the first to discover Moonbeam's rich ecosystem.
Moonbeam is a parachain on Polkadot, which is the most Ethereum compatible smart-contract parachain in the Polkadot ecosystem. It allows developers to port their projects to the Polkadot ecosystem with little to no code modifications, allowing them to take advantage of all of its features. In the meanwhile, it can communicate across blockchain networks and brings numerous utilities to users. In the long term, Moonbeam intends to establish an Ethereum-compatible environment for the development of decentralized applications, thereby contributing to the multichain future.
On both Android and iOS, Coin98 has integrated Moonbeam into the current version of Super App, allowing users to store, send, and receive GLMR tokens and its token standards (MERC20 & MERC721). This blockchain will be available on the Coin98 Extension in the near future. Apart from asset management, Moonbeam is now presented on the Coin98 browser, giving users access to hundreds of DApps developed on the platform. Some highlighting DeFi services on Moonbeam consist of StellaSwap, Beamswap, Zenlink, Beefy Finance, Connext, Convergence, Solarflare, and more.
How to create a Moonbeam wallet Coin98 Super App
Before we begin, you need to install or update our Super App to the latest version:
iOS: https://ios.coin98.com
Android: https://android.coin98.com
We recommend you create a Multi-Chain wallet on Coin98 Super App to easily manage and access all single blockchain wallets with only one Passphrase.
If you are already a Coin98 user, you should refresh your multi-chain wallets to get updated with the Moonbeam wallet, as well as other integrated blockchains on the latest version automatically. Follow the instructions below:
About the Moonbeam Network
Moonbeam is an Ethereum-compatible smart contract platform on the Polkadot network that makes it easy to build natively interoperable applications. This Ethereum compatibility allows developers to deploy existing Solidity smart contracts and DApp frontends to Moonbeam with minimal changes. Like Moonriver, its sister parachain on Kusama, Moonbeam is expected to accumulate developer and user activity from the 80+ projects building DApps and protocols on the network. As a parachain on the Polkadot network, Moonbeam benefits from the shared security of the Polkadot Relay Chain and integrations with other chains that are connected to Polkadot. Learn more:
About Coin98 Super App
Coin98 is the #1 crypto super-app designed to seamlessly connect a billion users to the crypto world safely and securely. We offer users a comprehensive and trusted ecosystem of essential services across the globe, including a non-custodial, multi-chain NFT & cryptocurrency wallet, built-in DEXs, Cross-chain Bridge & DApp Browser, and a powerful Terminal, attractive Earn, Gift & Campaign, and Others.