Integration
Coin98 Integrates Scroll, Unleashing Enhanced Ethereum Scaling and Privacy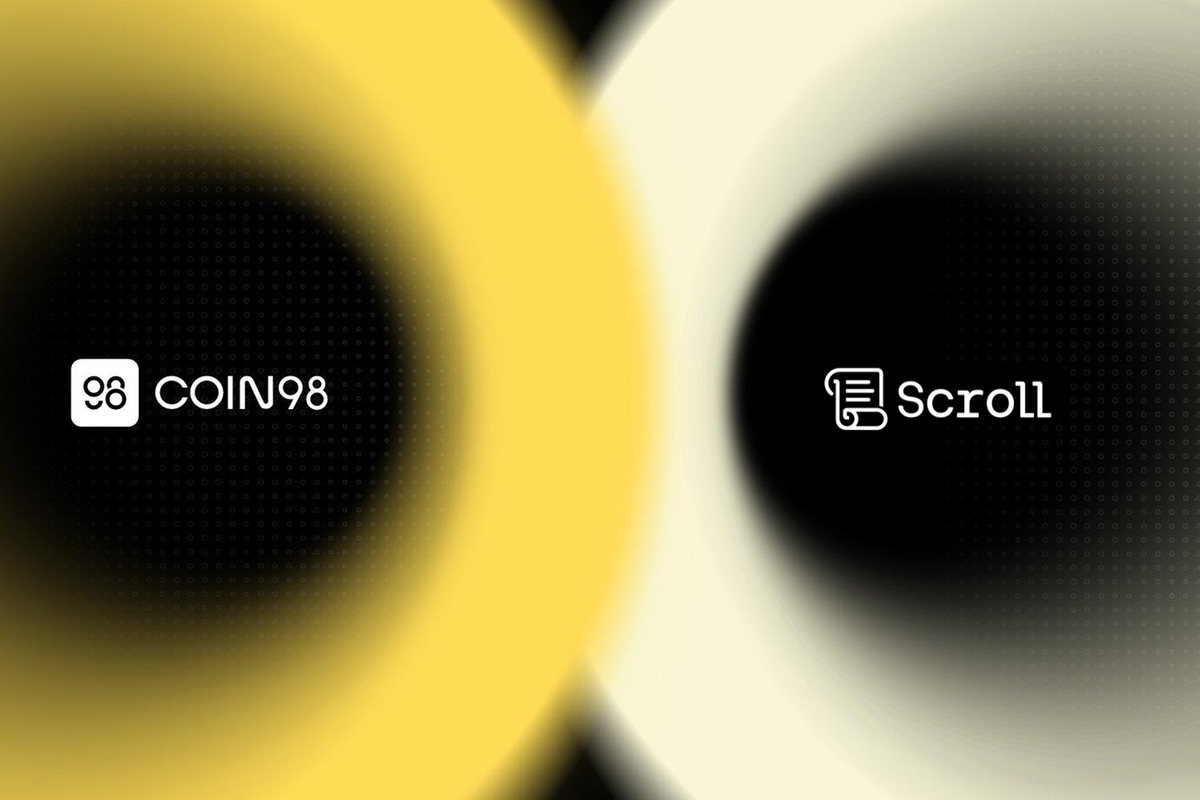 We're thrilled to welcome Scroll, a Layer 2 Ethereum network leveraging zero-knowledge technology for scaling solutions, into the latest versions of the Coin98 Super App and Coin98 Extension. This integration empowers Coin98 users to swiftly set up Scroll wallets and delve into the benefits it brings.
Ethereum's scalability challenge has prompted the emergence of various solutions, ranging from sidechains to L2 blockchains, all aiming to enhance scalability by constructing and linking Ethereum-compatible blockchains. As a leading multi-chain wallet supporting over 75 networks, Coin98 recognizes the pivotal role of Layer 2 solutions in fostering the growth of the crypto-economy. Hence, we are thrilled to welcome Scroll as the latest Zk Rollup addition to Coin98 Super Wallet.
Scroll addresses the issue of scalability by providing lower costs and enhancing transaction throughput for projects operating on the Ethereum virtual machine (EVM). Utilizing zero-knowledge technology, Scroll prioritizes user convenience without sacrificing security or reliability, distinguishing itself from other scaling solutions. To be specific, Scroll's zero-knowledge fraud proofs leverage cryptographic technology to confirm off-chain that every single transaction is valid. The ZK-rollups then consolidate multiple proofs into a single, small block of compressed transaction data. This helps minimize costs, improve speed, reduce the need for data storage and enhance user privacy.
Unlimited scalability, robust security, and unparalleled convenience make Scroll a favorite L2 blockchain. The addition of Scroll to our supported networks signifies Coin98's commitment to providing users with an advanced and seamless blockchain experience. Coin98 users can now effortlessly create a Scroll wallet and manage their crypto assets and NFTs directly from Coin98 Super Wallet. Additionally, Coin98's dApp browser will soon support various dApps on the Scroll blockchain, promising further convenience and accessibility. Stay tuned for updates to explore Scroll's evolving ecosystem.
In response to the increasingly diverse demands of users in the crypto market, Coin98 aims to continuously support as many blockchains as possible. This approach seeks to expand our presence across promising landscapes and connect our valued users to the dynamic and evolving multi-chain future.
How to create a Scroll wallet on Coin98
Before beginning, you will need to install or update Coin98 to the latest version:
Android: https://android.coin98.com
We recommend you create a multi-Chain wallet on the Coin98 Super App to easily manage and access all blockchain wallets with only one Passphrase.
If you are already a Coin98 user, please choose Active Chains on the main screen, search for Scroll and activate it.
Follow these step-by-step instructions to create a totally new multi-chain wallet:
Step 1: Click on the icon New Wallet on WALLETS tab.
Step 2: At the top right corner, choose Hot Wallet and click Continue
Step 3: Click-on Multi-Chain then Create!
About Coin98 Super Wallet
Coin98 is the #1 crypto super app designed to seamlessly connect a billion users to the crypto world safely and securely.
We offer users across the globe a comprehensive and trusted ecosystem of essential services, including but not limited to a non-custodial, multi-chain NFT and cryptocurrency wallet, built-in DEXs, Cross-chain Bridge and DApp Browser, a powerful Terminal, attractive Earn, Gift & Campaign, and others.