Coin98 Super App
Coin98 integrates Sei (Mainnet), expanding the diversity of DeFi in the Web3 world
We are excited to announce that Coin98 has completely integrated Sei Network (mainnet) into our multi-chain network on the latest version of Coin98 Super App and Coin98 Extension.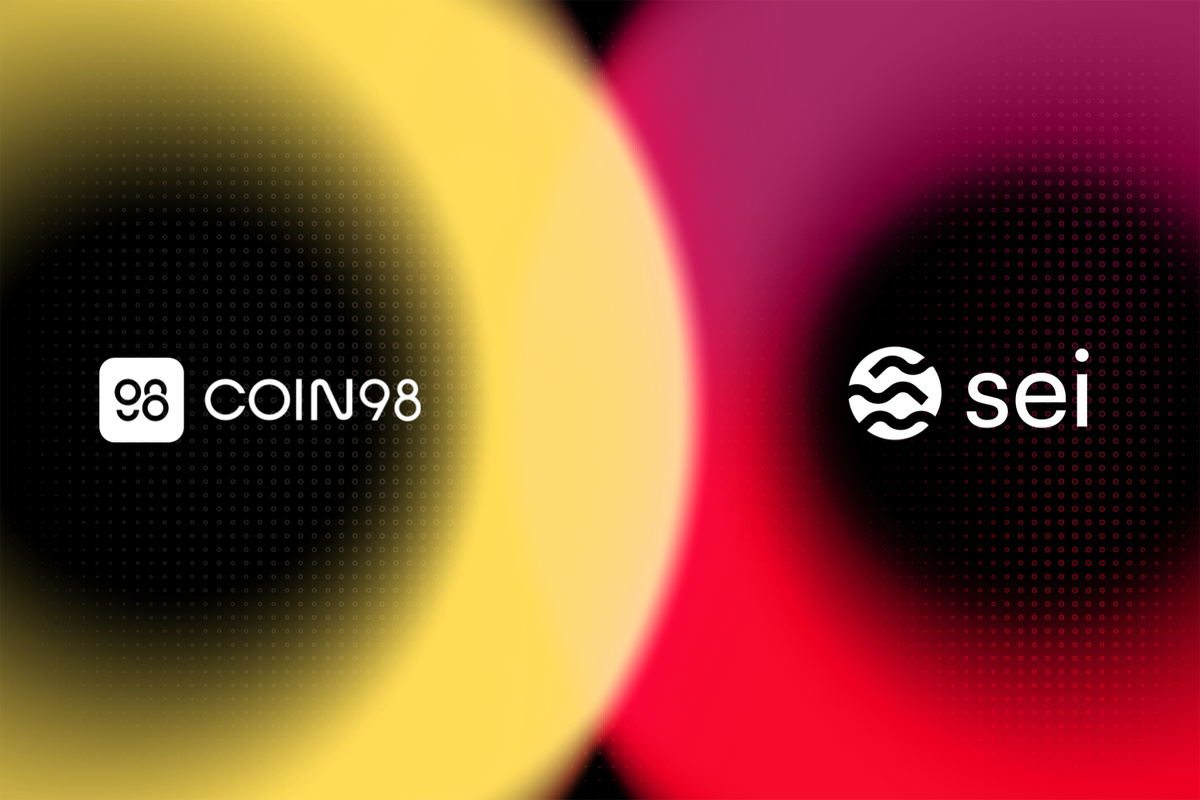 We are excited to announce that Coin98 has completely integrated Sei Network (mainnet) into our multi-chain network on the latest version of Coin98 Super App and Coin98 Extension. With this integration, users now are able to access the new blockchain and kick-off their skin-in-the-game journey in the Web3 world with ease.
Positioning itself as a DeFi-centric Layer 1 network rather than being confined to a single application, Sei is a general-purpose, open-source Layer 1 blockchain designed specifically for the exchange of digital assets. This strategic approach allows Sei to tailor its network to optimize a specific set of protocols, rather than pursuing a one-size-fits-all solution. By utilizing functionalities like frequent batch auctioning to prevent front-running, native price oracles, and the Centralized Limit Order Book, Sei aims to offer a decentralized exchange (DEX) solution that enables high-frequency trading, along with low transaction costs and industry-leading throughput while still maintaining on-chain security.
Coin98 has demonstrated its commitment to Sei since the early stages by integrating Sei testnet into Coin98 Wallet. By allowing users to easily claim SEI tokens from the faucet, seamlessly interact with diverse decentralized applications, and ensure the safe storage of their NFTs during the testnet phase, Coin98 has surpassed expectations to deliver an engaging and gratifying experience to our users. Now, as we enter the next phase of this remarkable journey, the Sei mainnet is officially live on both the Coin98 Super App and Coin98 Extension.
What differences exist between the testnet version and the mainnet version? One of the notable advantages is that Coin98 Wallet users can now utilize the SEI token and natively manage assets on this blockchain. This advancement goes beyond the surface — people are now equipped to effortlessly swap tokens and partake in NFT transactions on the Sei platform.
Thanks to the potential for limitless expansion of Sei ecosystem, Coin98 has a chance to bring more dApps to our users. Along with Dagora, Eclipse, Kryptonite which are supported previously, up to now, there are Mizu, Seilors, DotSei Domains and SeiDex as the newest comers. Rest assured, this roster is bound to expand even further in the coming times.
The Sei ecosystem is undergoing a rapid expansion, with the promise of further additions to the mainnet in the near horizon. Our dedication to enhancing user access has led us to tirelessly integrate dApps into our products, enabling users to explore a broader spectrum of capabilities. As the ecosystem flourishes, the Sei blockchain opens new avenues, and we remain committed to providing accessible pathways for users to harness its full potential.
How to create a Sei wallet on Coin98 Super App
Let's start by updating the latest version of Coin98:
To easily manage and access all single-blockchain wallets, We recommend you create a Multi-Chain wallet on Coin98 Super App. If you already have one, follow this video to simply refresh your wallet.
If you are already a Coin98 user, please choose Manage on the Wallets section, choose Active Blockchains, and activate Sei.
About Coin98 Super App
Coin98 is the #1 crypto super app designed to seamlessly connect a billion users to the crypto world safely and securely.
We offer users across the globe a comprehensive and trusted ecosystem of essential services, including but not limited to a non-custodial, multi-chain NFT & cryptocurrency wallet, built-in DEXs, Cross-chain Bridge & DApp Browser, a powerful Terminal, attractive Earn, Gift & Campaign, and Others.