Coin98 Super App
Coin98 integrates Sei (Testnet), giving users the brand-new decentralized trading experience
Coin98 integrates Sei (Testnet) into Super App and Extension in the latest version!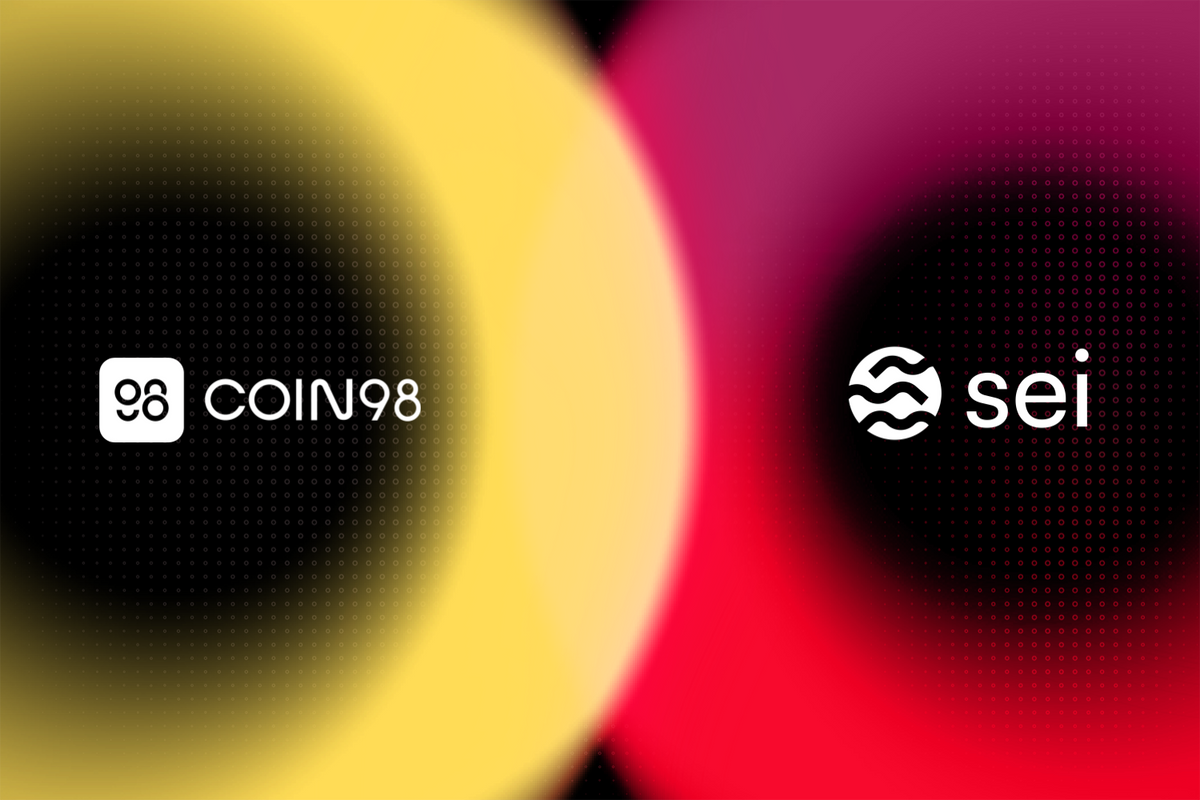 Coin98 integrates Sei into the latest version, bringing users to the fast and next-generation blockchain designed for exchanges. From now on, users can create a Sei wallet and join the Testnet program to explore the new DeFi design space.
Available on Mobile App & Extension. Update your Coin98 today!
The community is getting more keen on blockchain technology, which has sparked the birth of different blockchains and their cryptocurrencies and dApps. Users frequently seek to explore all possible DeFi landscapes to skin in the game and discover new prospects for experiences and investments.
With users in mind from the outset, Coin98 has worked hard to consolidate the most prevalent blockchains as rapidly as possible, allowing users to interact with the most recent blockchains. We can't miss the wave of Sei this time!
Sei is the first sector-specific Layer 1 blockchain specialized for DEX applications. The blockchain has been optimized in every way to enhance exchange efficiency and provide users with the ideal user experience feasible. Thanks to Tendermint technology, it claims to be the fastest chain to finality at just 600 ms. Sei is eager to develop the best-decentralized finance infrastructure possible, support capital markets, starting with exchanges.
Along with the blockchain integration, Sei is now available on Coin98's dApp Browser, where 6,000,000+ Coin98 users will soon join this ecosystem aside from 30,000+ present Testnet users. Users also can receive SEI testnet tokens at their fingertips from the Faucet as well as access the entire DeFi service suite through Coin98.
With a large user base and a variety of resources, Coin98 is eager to work with dApps based on Sei, such as Vortex, Pharaoh, Synthr, and others, and to stimulate the evolution of this ecosystem.
Get started
How to create a Sei wallet on Coin98 Super App
Before we begin, you need to install or update our Super App to the latest version:
iOS: https://ios.coin98.com
Android: https://android.coin98.com
We recommend you create a Multi-Chain wallet on Coin98 Super App to easily manage and access all single-blockchain wallets with only one Passphrase.
If you are already a Coin98 user, please choose to Manage on the WALLETS section, choose Active Blockchains, and activate Sei.
To complete the process, you should refresh your multi-chain wallets to get updated with the Sei wallet. Follow the instructions:
How to claim SEI testnet tokens
After the blockchain integration, Coin98 also supports the Sei faucet on the mobile app, enabling users to claim SEI testnet easily.
Please make sure you have copied Sei address already, then follow these steps:
Step 1: Join Sei's Discord and verify your account
Step 2: Find the atlantic-1-faucet channel
Step 3: Claim testnet tokens as the format !faucet [your Sei wallet address]
E.g: !faucet sei10dpuprwf6wmfrk9l8823nx0ljzqwk5vemyddcu
Step 4: The system will automatically send 1 SEI and 1 AUSDC to your wallet
About Sei Network
Sei is the first sector-specific Layer 1, specialized for trading to give exchanges an unfair advantage. Exchanges are the killer app of crypto, spanning DeFi, NFTs, and gaming. However, current Layer 1s hold them back. Sei has optimized every layer of the stack to improve the user experience of exchanges.
Twitter | Discord | Telegram | Website | Docs
About Coin98 Super App
Coin98 is the #1 crypto super app designed to seamlessly connect a billion users to the crypto world safely and securely.
We offer users across the globe a comprehensive and trusted ecosystem of essential services, including but not limited to a non-custodial, multi-chain NFT & cryptocurrency wallet, built-in DEXs, Cross-chain Bridge & DApp Browser, a powerful Terminal, attractive Earn, Gift & Campaign, and Others.