Coin98 integrates Sui, keeping faith with the multichain future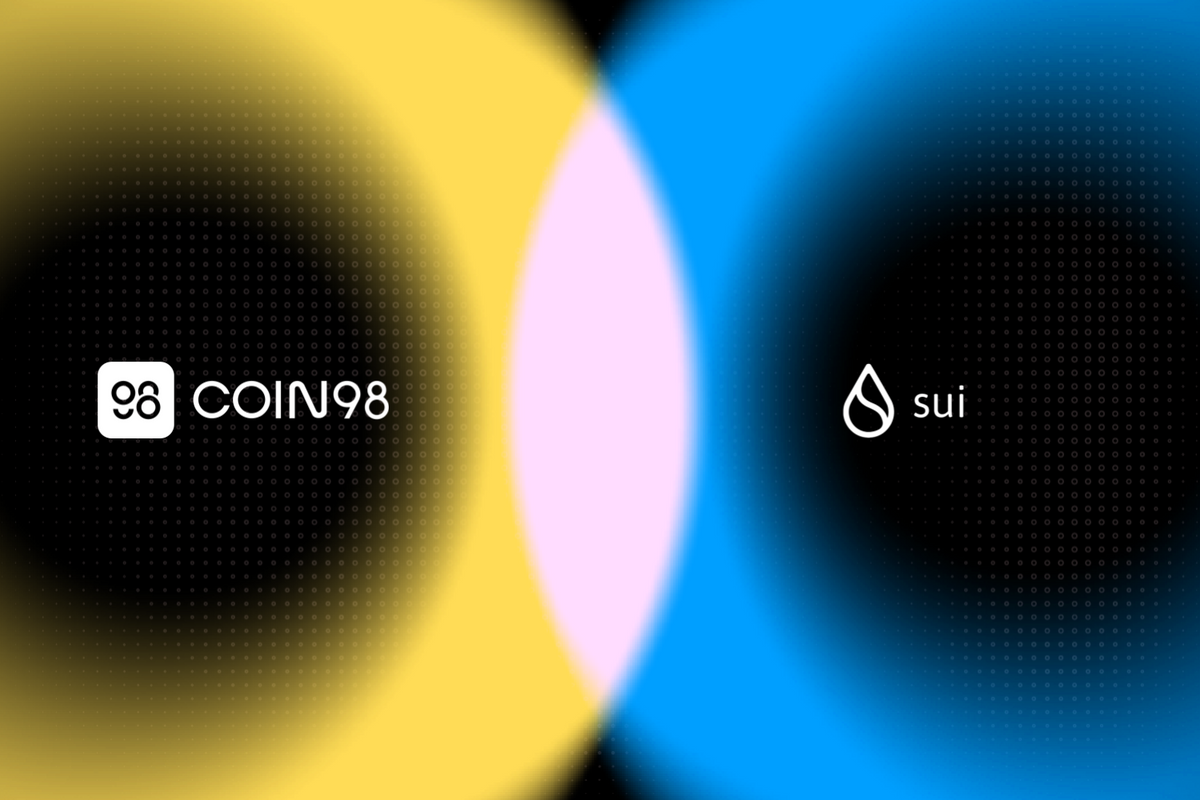 Millions of users will be able to interact with a boundless platform to create rich and dynamic on-chain assets for everything from gaming to banking through the Sui integration into Coin98.
In a world of diverse blockchains, Coin98 is extending its scope beyond the current 60+ ones. The Sui blockchain is spotlighted on the latest version of Coin98 Super App.
Sui is the first permissionless Layer 1 blockchain, letting designers and programmers build experiences for billions of web3 users. It offers a Move-powered asset-oriented programming model, fast throughput, and modest latency.
We are content to be one of the first multichain crypto wallets supporting Sui. Now, Coin98 users can set up a Sui wallet on their mobile devices. Users will then be able to participate in this ecosystem through a variety of roles, such as developers, builders, users, or validators, after the mainnet is released.
Sui is still in the process of its infancy. As a result, we are interested in exploring opportunities to work with evolving dApps and jointly build the Sui ecosystem.
Get started
How to create a Sui wallet on Coin98 Super App
Before we begin, you need to install or update our Super App to the latest version:
We recommend you create a Multi-Chain wallet on Coin98 Super App to easily manage and access all single blockchain wallets with only one Passphrase.
If you are already a Coin98 user, please choose to Manage on the WALLETS section, choose Active Blockchains, and activate Sui.
To complete the process, you should refresh your multi-chain wallets to get updated with the Sui wallet. Follow the instructions:  
How to claim SUI testnet tokens
Please make sure you also have a Sui wallet. After verifying your account, search devnet-channel
Step 1: Join Sui's Discord and verify your account
Step 2: Find Devnet-Faucet on the search bar
Step 3: Claim testnet tokens as the format !faucet [your Sui wallet address]
E.g: !faucet 0xab651a38f559d92967b3a7fe3fb4a5e382c91ac8
Step 4: The system will automatically send SUI to your wallet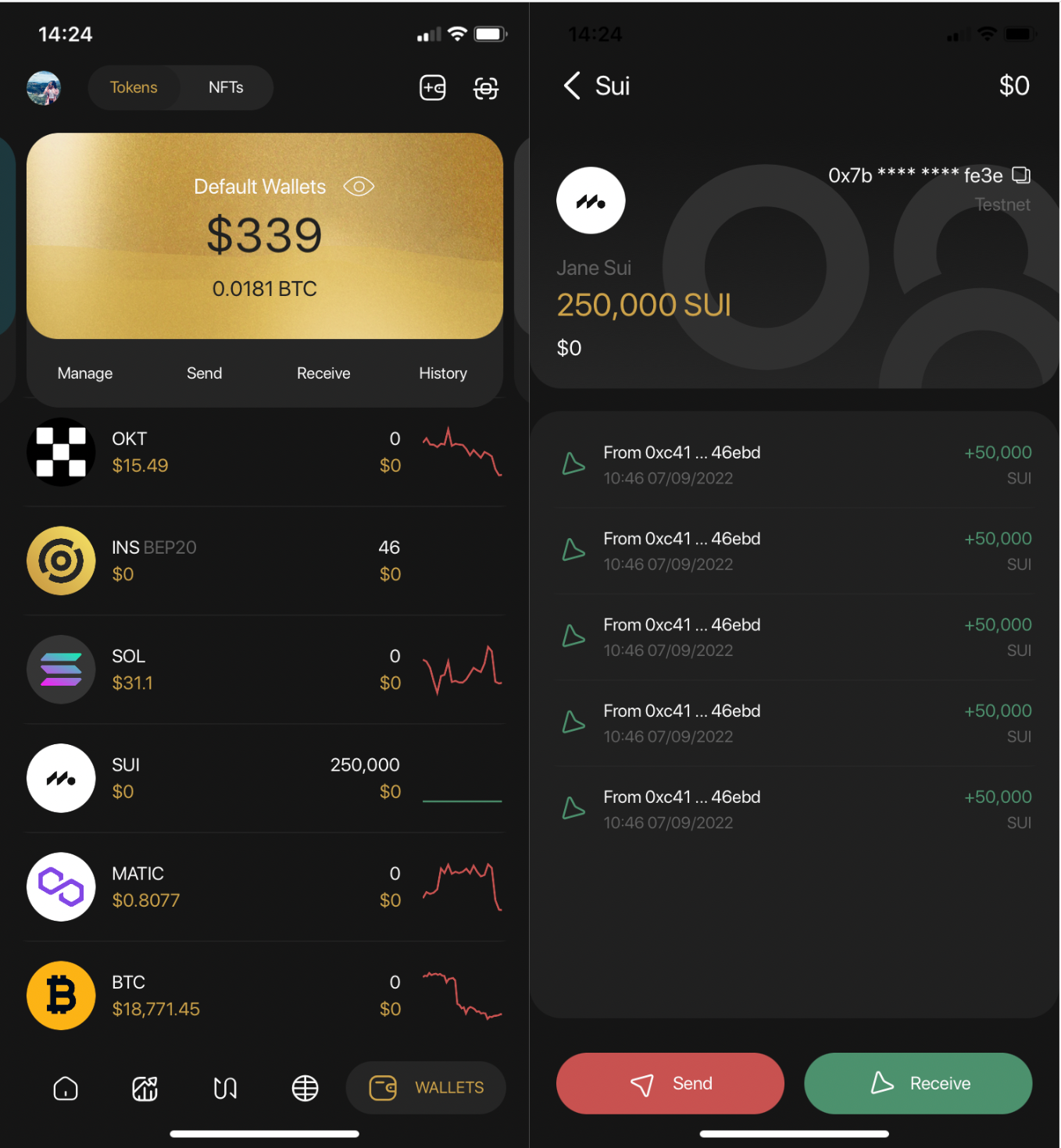 About Sui
Sui is a decentralized, proof-of-stake blockchain with horizontally scalable throughput and storage, which was incubated and developed by Mysten Labs. The first-of-its-kind platform brings users a general-purpose blockchain with high throughput, instant settlement speeds, rich on-chain assets, and user-friendly web3 experiences. Sui is a step-function advancement in blockchain, designed from the bottom up to meet the needs of the next billion users in crypto.
About Coin98 Super App
Coin98 is the #1 crypto super app designed to seamlessly connect a billion users to the crypto world safely and securely.
We offer users across the globe a comprehensive and trusted ecosystem of essential services, including but not limited to a non-custodial, multi-chain NFT & cryptocurrency wallet, built-in DEXs, Cross-chain Bridge & DApp Browser, a powerful Terminal, attractive Earn, Gift & Campaign, and Others.