Coin98 Super App
Coin98 broadens its universe with the integration of Tezos - a blockchain designed to evolve
Tezos, an energy-efficient blockchain with gas fees that cost next to nothing has just arrived on Coin98.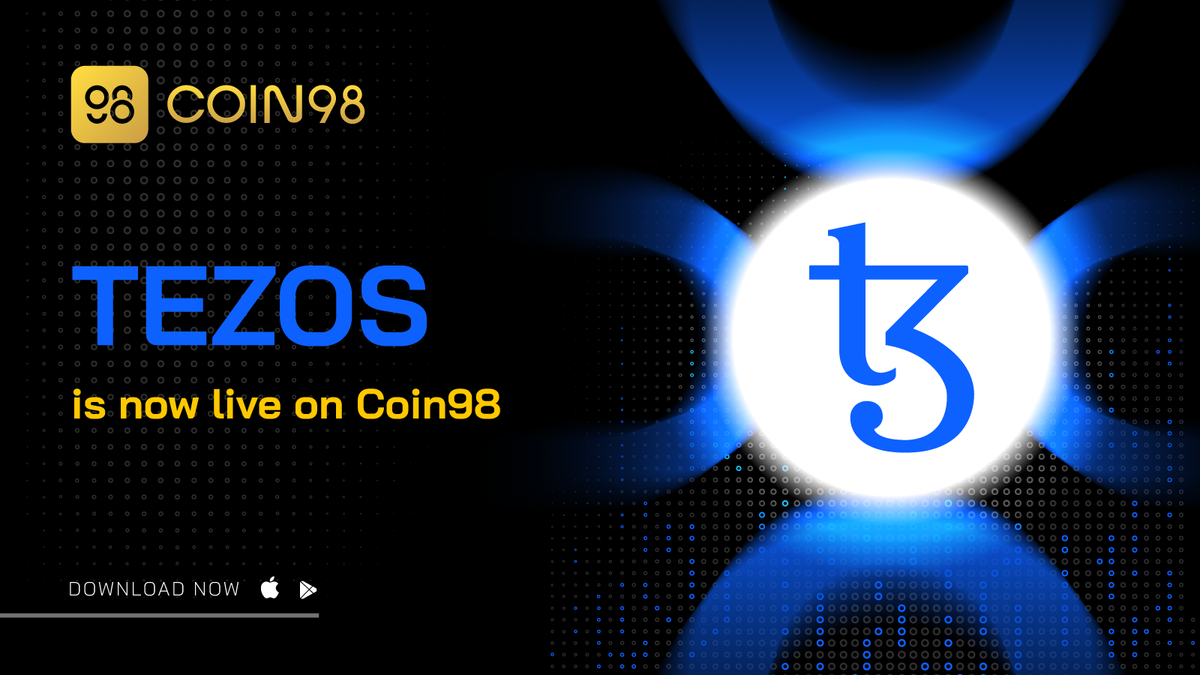 Emerged as one of the leading crypto super apps with an ever-expanding ecosystem, Coin98 empowers 1M+ users with our powerful, secure suite of products while leveraging the core multi-chain engine. The Coin98 team always thrives on providing the greatest user experience possible by integrating the top-performing blockchains on the market. And Tezos, an energy-efficient blockchain with gas fees that cost next to nothing has just arrived on Coin98.
Tezos is an open-source platform that addresses key barriers facing blockchain adoption for assets and applications with self-upgradable and proof of stake algorithm. By allowing users to actively participate in the ecosystem, Tezos empowers the type of collaborative innovation that keeps this blockchain on the bleeding edge of technology. Tezos is in high demand in the areas of tokenized assets and NFTs thanks to its low transaction fees and energy-efficient mechanisms making it an ideal alternative platform for building blockchain applications that are eco-friendly.
From now on Coin98 Mobile users can create and restore Tezos wallets, as well as manage, store, and transfer XTZ, the native token of Tezos, ​​together with FA1.2 and FA2.0 standards and soon with NFTs. Furthermore, in the next release, Coin98 Super App aims at supporting Tezos on our Web3 Browser. This will provide users with a fast and seamless experience while connecting to DApps developed on Tezos blockchain thanks to the improved connection speed and a revamped UI.
This integration will allow both projects to tap into different niches of the cryptosphere. More specifically,  1M+ users from Coin98 can explore various opportunities and offerings on such a high performance, low fees, and minimal carbon footprint also a vibrant, passionate NFT community. Coin98 is looking forward to embarking on a fantastic adventure with Tezos on new exciting projects that will unleash even more technological potentials, paving the way for a future when DeFi can be found in every facet of our daily lives.
Additional collaborative opportunities may emerge in the future, so keep a lookout for future announcements.
How to create a Tezos Wallet on Coin98
Before we begin, you need to install or update our Mobile App to the latest version:
We recommend you create a Multi-Chain wallet on Coin98 to easily manage and get access to all single blockchain wallets with only one single Passphrase.
If you are already a Coin98 user, you should refresh your multi-chain wallets to get updated with Tezos wallet, as well as other integrated blockchains on the latest version automatically. Follow the instructions below: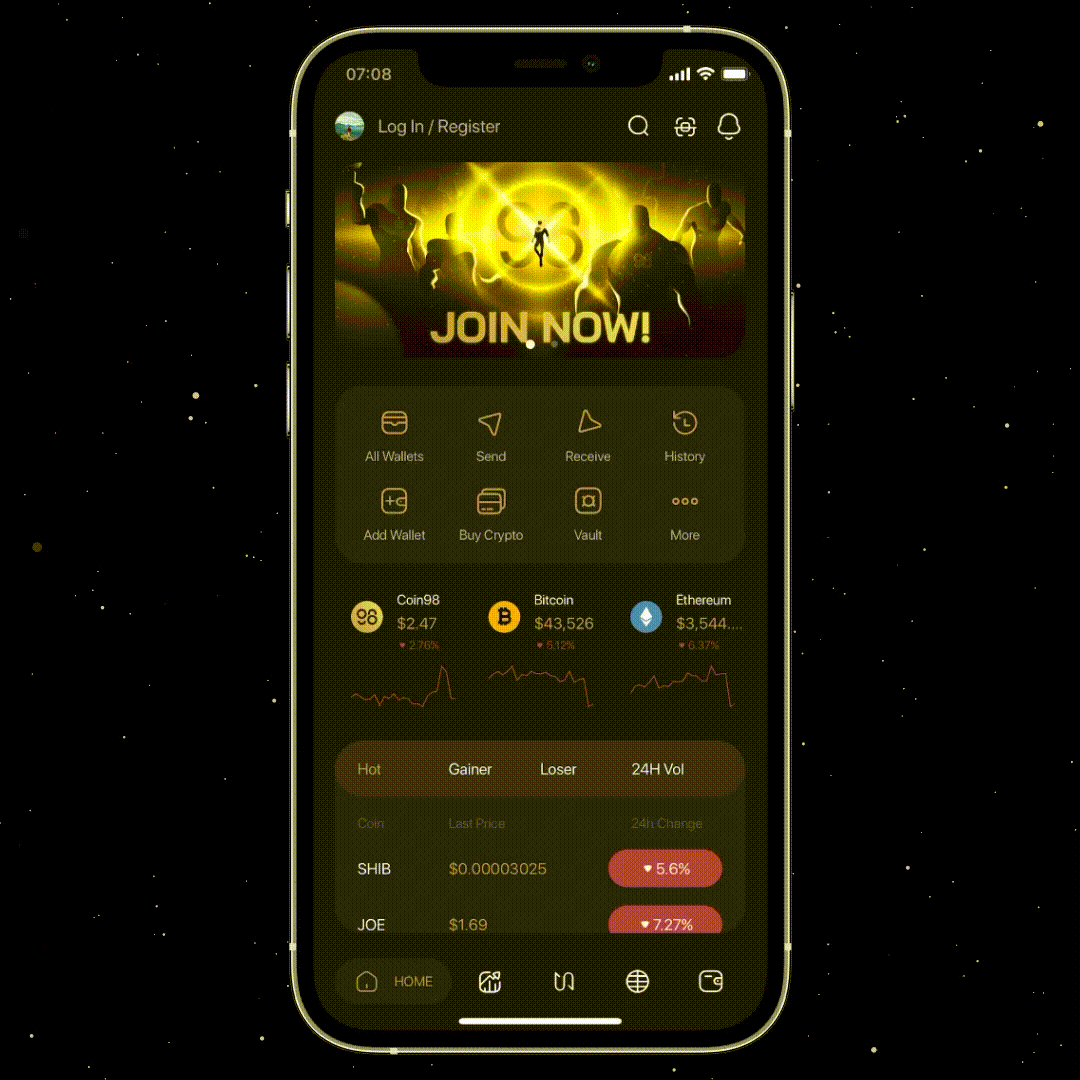 About Tezos
The Tezos blockchain, a self-upgradable and energy-efficient Proof of Stake protocol, has seen significant traction in the area of tokenized assets and NFTs. As a blockchain designed to evolve, Tezos seamlessly adopts tomorrow's innovations without network disruptions today. The Tezos platform was built with mechanisms to ensure active community governance and participation that keep Tezos on the bleeding edge of technology.
Website | Twitter | Telegram | Discord
About Coin98 Super App
Coin98 is the #1 crypto super app designed to seamlessly connect a billion users to the crypto world safely and securely. We offer users across the globe a comprehensive and trusted ecosystem of essential services including but not limited to a non-custodial, multi-chain NFT & cryptocurrency wallet, built-in DEXs, Cross-chain Bridge & DApp Browser, a powerful Terminal, attractive Earn, Gift & Campaign, and Others.