Coin98 now integrates Theta Network empowering users with the benefits of Web3 Businesses
Coin98 broadens its universe by integrating Theta Network - the leading next-generation blockchain purpose-built for the video, media, and entertainment industry.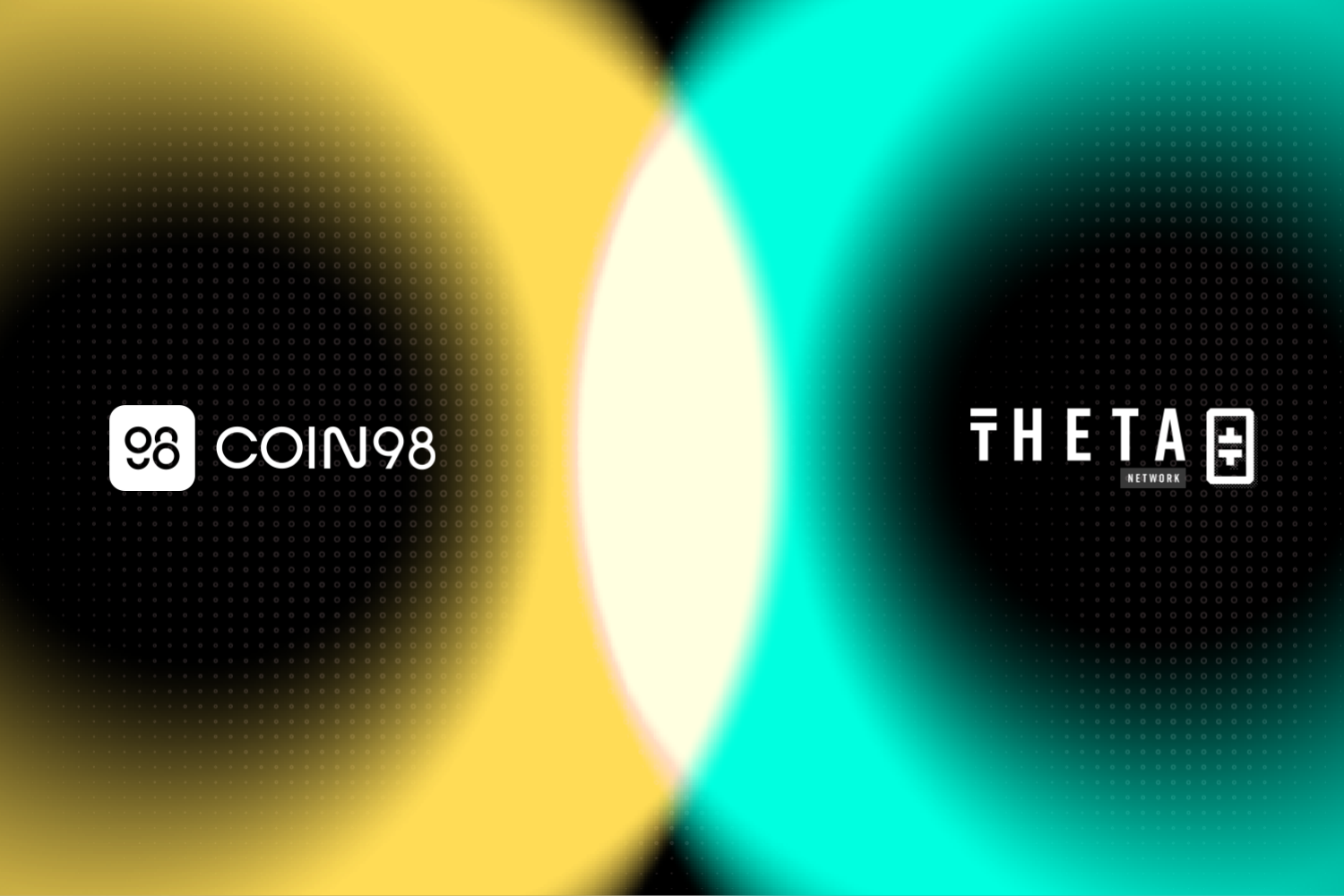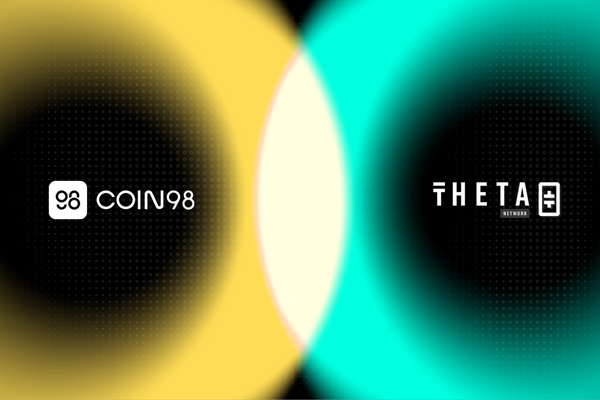 Web3 has the potential to be a game-changing technology and a decentralized way to develop next-generation applications. It will enable the emergence of media, entertainment, and Metaverse businesses based on a new set of community-first, decentralized, and controlled by creators and users rather than the platform. Catch up with the trend of the times, Coin98 - the leading crypto super app in the market which has gained phenomenal traction recently integrates Theta Network - the next-generation blockchain to enable the emerging Web3 businesses.
Theta Network is the end-to-end infrastructure for decentralized video streaming and delivery powered by users. With the help of Theta, video platforms no longer need to build expensive infrastructure, which means more innovation and unique business models. Theta also provides crypto rewards to users in exchange for unused bandwidth, increasing viewer watch times and streamer earnings.
From now on Coin98 Mobile users can create and restore Theta Network wallets on both EVM & non-EVM, as well as manage, and store THETA, the native token of Theta, ​​together with TFUEL and TNT20 standards. Furthermore, Coin98 Super App also supports Theta Network on our Web3 Browser, providing users with a fast and seamless experience while connecting to entertainment DApps thanks to the improved connection speed and a revamped UI.
This integration offers our 2M+ users the best solution to put the power back in their hands by letting them control their own data and share in the benefits of new technology. Coin98 believes that onboarding Theta will significantly reduce the barrier of poor quality streams, infrastructure bottlenecks as well as centralized and inefficient systems. Now multiple content verticals from esports, music, TV, and movies to distance learning and live streaming will be in Coin98 users' hands globally.
How to create a Theta Network Wallet on Coin98 Super App
Before we begin, you need to install or update our Super App to the latest version:
We recommend you create a Multi-Chain wallet on Coin98 Super App to easily manage and access all single blockchain wallets with only one Passphrase.
If you are already a Coin98 user, you should refresh your multi-chain wallets to get updated with the Theta wallet, as well as other integrated blockchains on the latest version automatically. Follow the instructions below:
About Theta Network
Theta Network is a decentralized video delivery network that provides a wide range of blockchain-enabled solutions to the problems facing the traditional video-streaming sector. The platform provides high-quality video streaming at a reduced cost relative to traditional service providers, as well as multiple incentive mechanisms for decentralized bandwidth and content-sharing.
Website | Discord | Twitter | Medium
About Coin98 Super App
Coin98 is the #1 crypto super-app designed to seamlessly connect a billion users to the crypto world safely and securely. We offer users a comprehensive and trusted ecosystem of essential services across the globe, including a non-custodial, multi-chain NFT & cryptocurrency wallet, built-in DEXs, Cross-chain Bridge & DApp Browser, and a powerful Terminal, attractive Earn, Gift & Campaign, and Others.