Coin98 Super App
Coin98 integrates Telegram's TON network in the latest version
Coin98 integrates TON blockchain to widen users' preferences.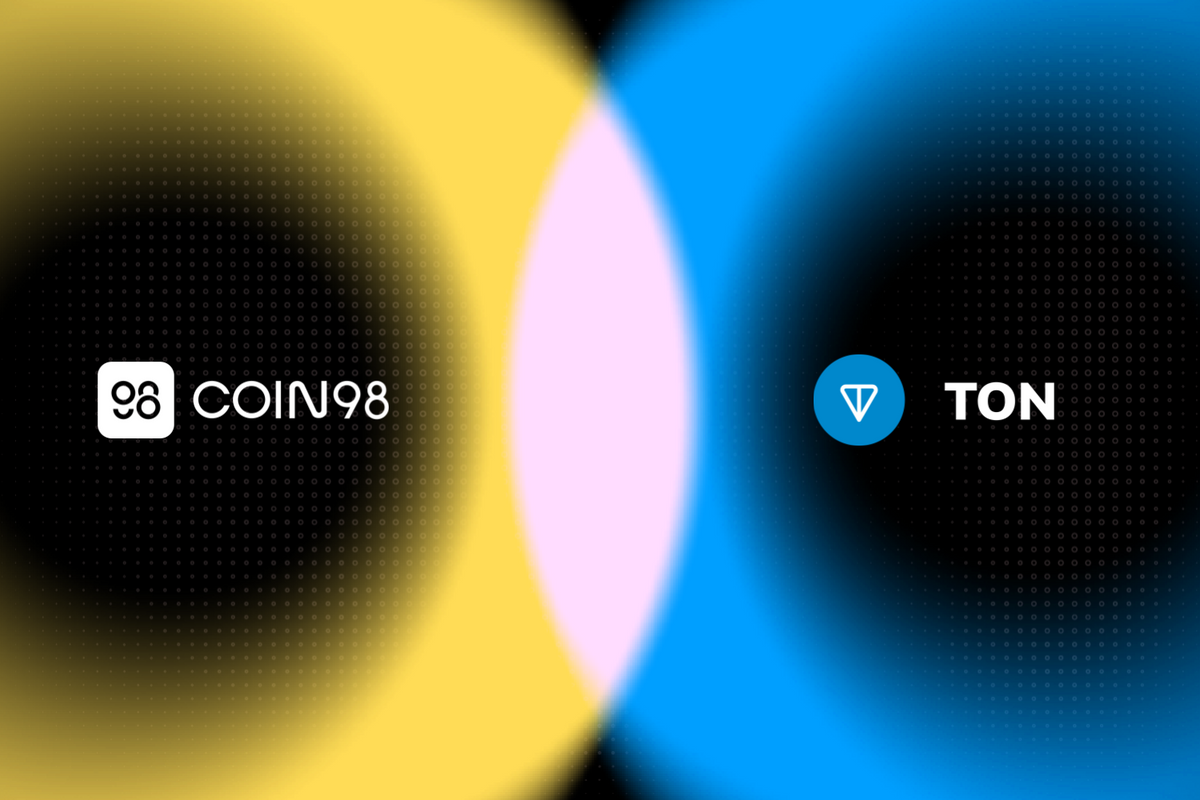 Coin98, as a leading multichain crypto wallet, is leveraging its growth by embracing TON, encouraging users to a friendly crypto environment, and enjoying TON blockchain's featured differences.
Coin98 wants to bring the TON blockchain on the plate to users, especially our community in Russia so that they can widen users' preferences among 57 integrated blockchains. Thanks to Coin98's multichain core engine, users can not only use one single blockchain but also discover different blockchains simultaneously.
TON, known as The Open Network, is a scalable, fast, and secure decentralized layer-1 blockchain tailored by Telegram. Its performance allows processing millions of transactions within seconds. Plus, the TON blockchain includes an intuitive and easy-to-use interface. Its vision is to bring blockchain technology accessible to the world, making asset transactions as simple as possible.
On the latest version of Coin98 Super App, users can now store, send, and receive TON, the native token of the TON blockchain with instant speed. Coin98 Extension will be the next stop for TON. Furthermore, Coin98 also supports TON blockchain on its DApp browser, where users can engage with an array of products and services in this ecosystem on a single app.
With the user-centric approach, Coin98 expects to contribute to the global acceptance of crypto by virtue of the "All-In-One" DeFi core value in conjunction with the utility of this next-gen blockchain.
How to create a TON blockchain on Coin98 Super App
Before we begin, you need to install or update our Super App to the latest version:
iOS: https://ios.coin98.com
Android: https://android.coin98.com
We recommend creating a Multichain wallet on Coin98 Super App to easily manage and access all single blockchain wallets with only one Passphrase.
If you are already a Coin98 user, you should automatically refresh your multichain wallets to get updated with the TON wallet and other integrated blockchains on the latest version. Follow the instructions below:
About TON blockchain
TON is a fully decentralized layer-1 blockchain designed by Telegram to onboard billions of users. It boasts ultra-fast transactions, tiny fees, easy-to-use apps, and is environmentally friendly. More information:
About Coin98 Super App
Coin98 is the #1 crypto super-app designed to seamlessly connect a billion users to the crypto world safely and securely. We offer users a comprehensive and trusted ecosystem of essential services across the globe, including a non-custodial, multi-chain NFT & cryptocurrency wallet, built-in DEXs, Cross-chain Bridge & DApp Browser, and a powerful Terminal, attractive Earn, Gift & Campaign, and Others.