Coin98 Super App
Coin98 integrates Umee, offering a connection to cross-DeFi waves
Coin98 has added Umee to Coin98 Super App & Coin98 Extension.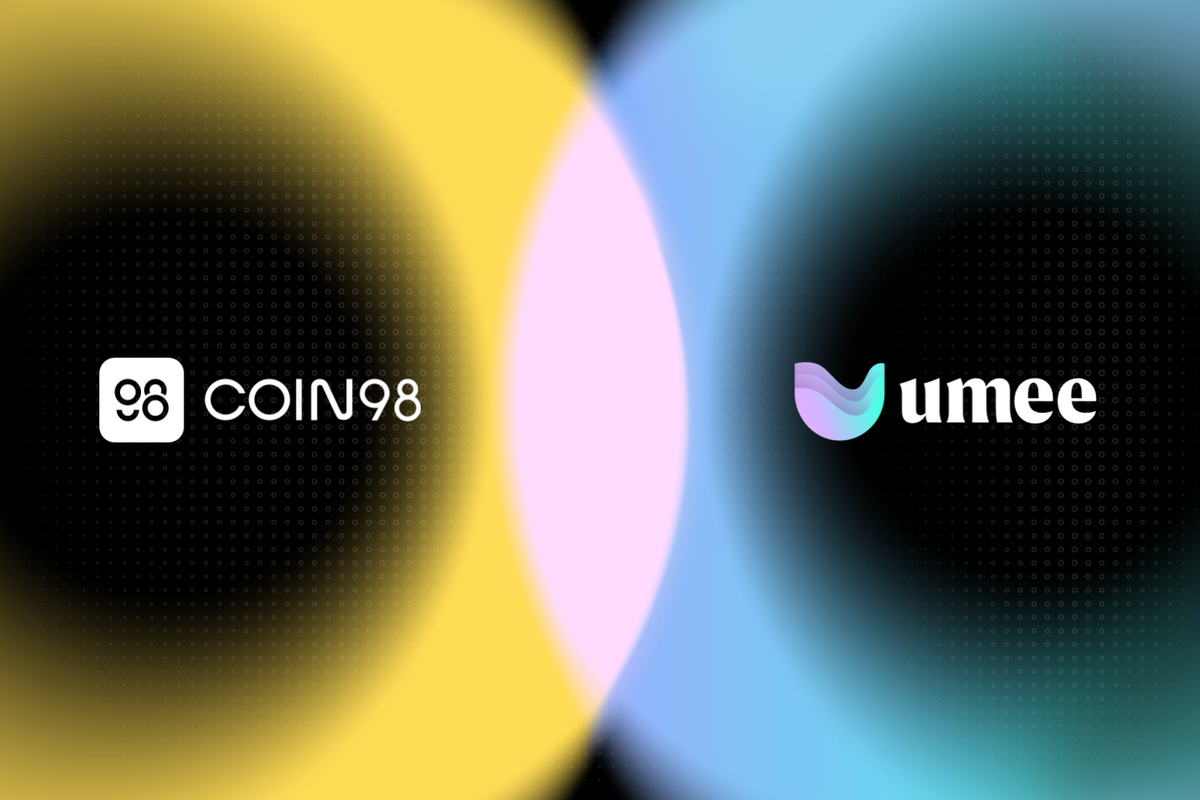 Coin98 has added Umee to Coin98 Super App & Coin98 Extension. This integration allows users to experience staking, rates, and interoperable solutions across blockchains.
Update your Coin98 and enjoy now!
It is a known fact that millions of people hardly ever contact the debt markets due to the numerous procedures and requirements. Coin98 is keen to provide users with the option to access their selected market with the integration with Umee.
Umee is a permissionless, autonomous rate algorithm built as a blockchain pioneering the next generation of globally accessible financial markets. As a base layer blockchain, applications and money lego primitives can be built on top of Umee to access cross-chain leverage, liquidity, and debt instruments. The Umee Blockchain facilitates interoperability between the Cosmos ecosystem, Ethereum, side chain architectures, layer two scaling solutions, rollups, and alternative base layer protocols.
Through this connection, Coin98 users are able to set up their Umee wallets to securely store and transfer UMEE tokens on Coin98 Super App and Coin98 Extension. Users will soon be able to take part in a variety of DeFi activities, such stake, delegate, or join the Umee governance while moving assets between Ethereum and Umee using the Gravity Bridge for further exploration.
Get started
How to create an Umee wallet
Before beginning, you will need to install or update Coin98 to the latest version:
We recommend you create a Multi-Chain wallet on the Coin98 to easily manage and access all blockchain wallets with only one Passphrase.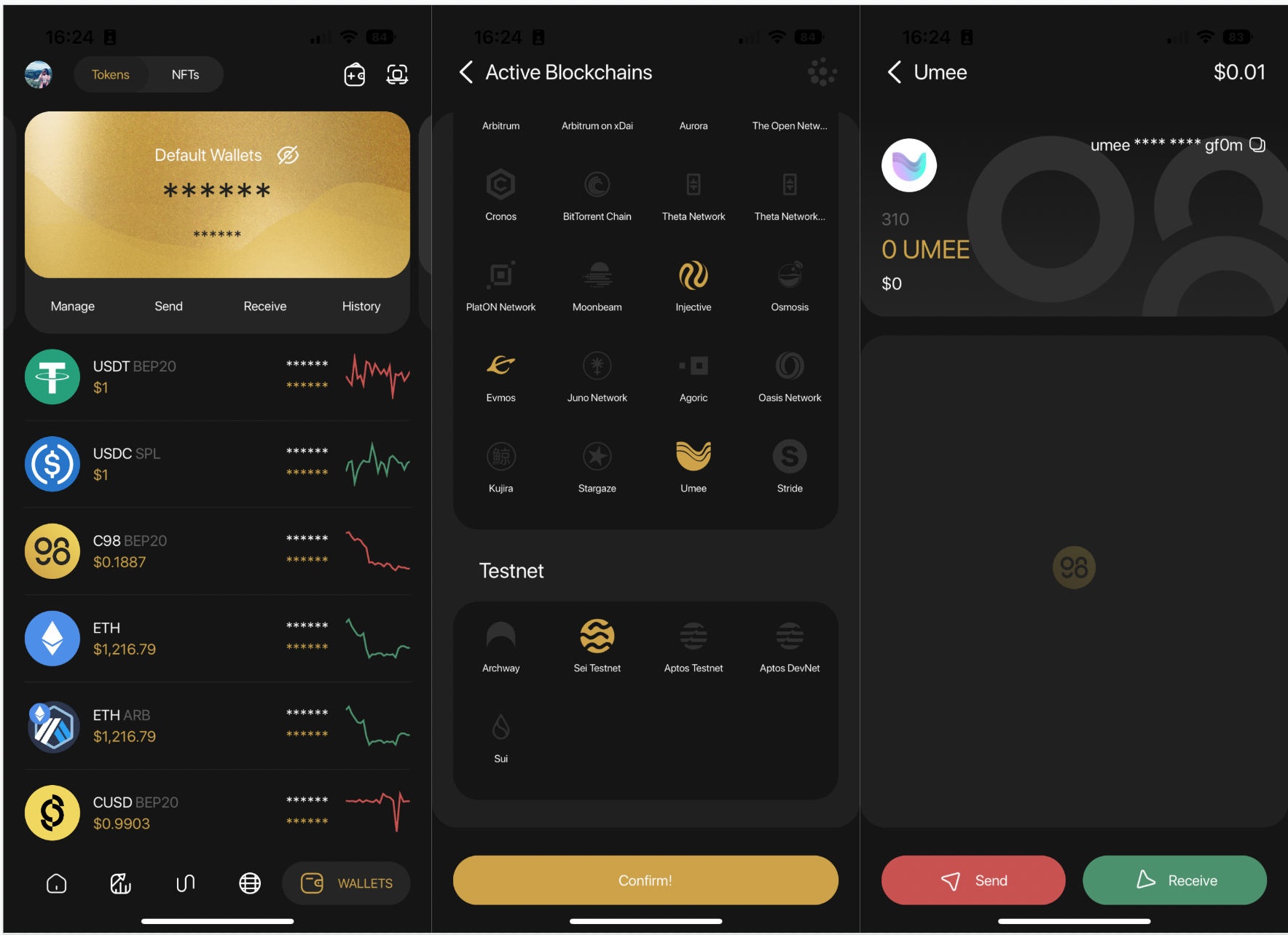 If you are already a Coin98 user, please choose Manage on the WALLETS section. Next, choose Active Blockchains, and finally, activate Umee.
To complete the process, you should refresh your multi-chain wallet to get access to the updated Umee wallet. You can also follow the instructions in the video below:
About Coin98 Super App
Coin98 is the #1 crypto super app designed to seamlessly connect a billion users to the crypto world safely and securely.
We offer users across the globe a comprehensive and trusted ecosystem of essential services, including but not limited to a non-custodial, multi-chain NFT & cryptocurrency wallet, built-in DEXs, Cross-chain Bridge & DApp Browser, a powerful Terminal, attractive Earn, Gift & Campaign, and Others.