Coin98 Super App
Coin98 integrates with Conflux Network to facilitate the secure transfer of assets and value
Coin98, the #1 crypto super app partners with Conflux Network - one of the most promising eco-systems building a truly sustainable infrastructure for the global crypto economy.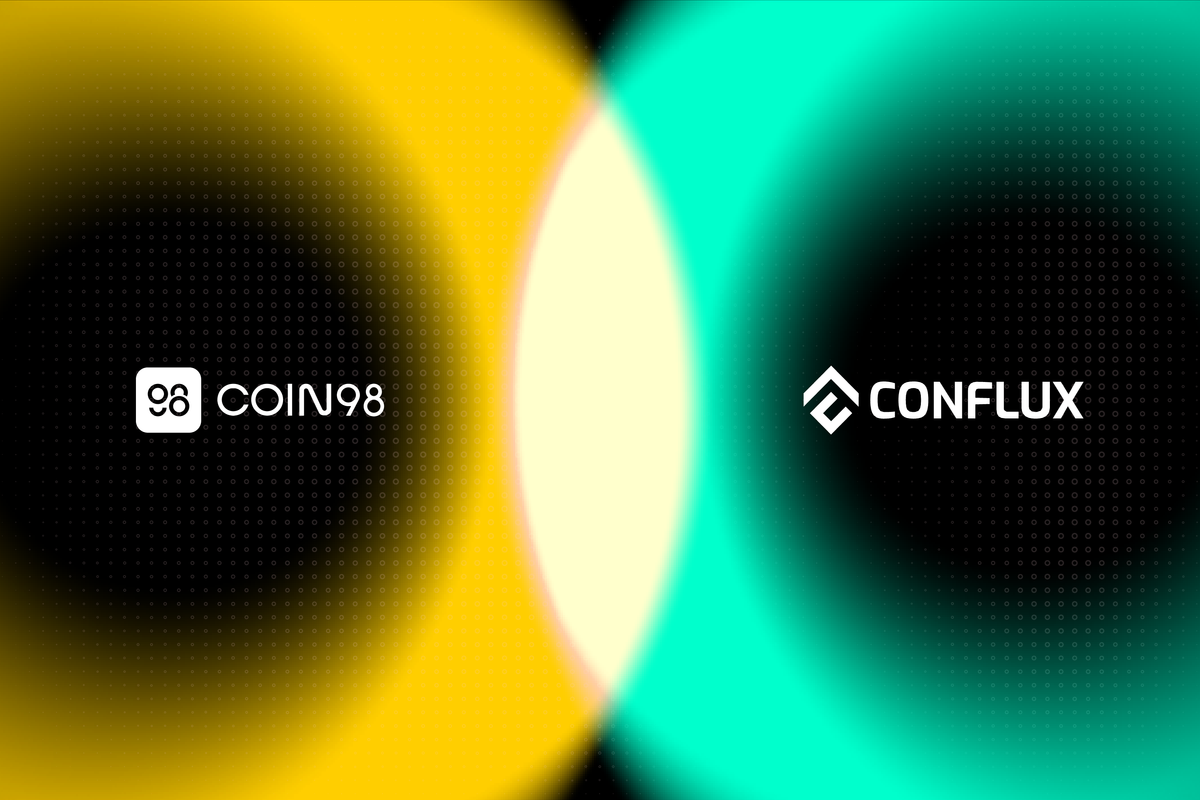 As a leading decentralized application in the market that always prioritizes quality and security, since its foundation, Coin98 has partnered with numerous innovative projects and protocols offering great technology solutions to the community. With this in mind, Coin98 has integrated Conflux Network - whose commitment is to support the development of decentralized finance.
Conflux is a high-performance blockchain that has a core focus on DeFi, interoperability and facilitating multi-chain transactions. Conflux Network effectively addresses the lack of efficiency and speed by reducing the confirmation time by less than thirty seconds, all with low fees, so that everyone can participate and benefit from the new global economy. As the only regulatory compliant, public, and permissionless blockchain in China, Conflux is building a borderless transactional and technological ecosystem for globally-minded crypto projects, extending beyond China to North America, Russia, Latin America, Europe, Africa, and the rest of the world.
From version 11.0, Coin98 users can now create/ restore Conflux wallets, as well as store, send & receive CFX also CRC20 tokens natively on the mobile app. In the next version, Coin98 also hopes to support the promising DApps built on Conflux in our Web3 Browser, bringing users more opportunities to explore the DeFi ecosystem of Conflux in their own ways.
Based on the efficiency and speed that this network can bring to the community, our integration with Conflux is expected to simplify the DeFi user's onboarding experiences allowing them to engage with a privacy-protecting blockchain. Furthermore, by collaborating closely with Conflux Network, Coin98 aims at solving market gaps and unlocking crucial new use cases.
"The Coin98 and Conflux Network integration will definitely go a long way. Our team has been on the lookout for more innovative and promising technology solutions for our users, and this integration is a big part of that. Coin98 and Conflux Network will collaborate to not only accelerate DeFi mass adoption but also to achieve our aim of introducing DeFi to more elements of our lives." - Vinh The Nguyen, Co-Founder & CEO of Coin98 Finance.
"Coin98 is a Web3 force to be reckoned with in the multi-chain era. Integrating Conflux Network into Coin98's industry-leading and non-custodial mobile strengthens our entire ecosystem. Not only does Coin98's mobile wallet enable users with an unprecedented mobile DeFi experience, but it also provides users with industry-leading data curated by Coin98 Finance in one place.  We are confident that this partnership will influence the mass-adoption of Web3, and look forward to upcoming collaborative innovations!" - Christian Oertel, Conflux Network Head Of Expansion.
How to create a Conflux Wallet on Coin98
Before we begin, you need to install or update our Mobile App to the latest version:
We recommend you create a Multi-Chain wallet on Coin98 to easily manage and get access to all single blockchain wallets with only one single Passphrase.
If you are already a Coin98 user, you should refresh your multi-chain wallets to get updated with Conflux wallet, as well as other integrated blockchains on the latest version automatically. Follow the instructions below: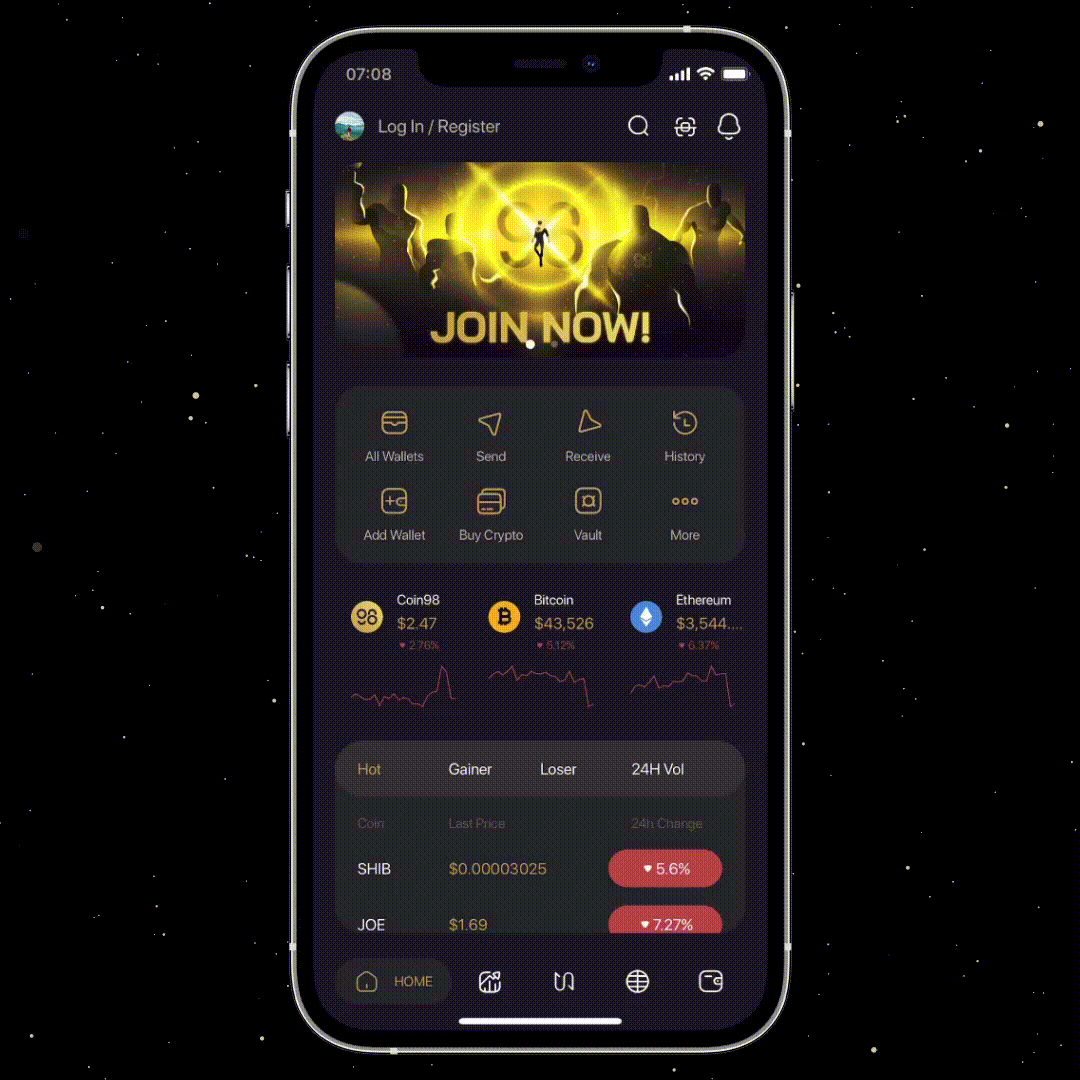 About Conflux Network
Conflux is a  high throughput first layer consensus blockchain designed for dApps that require speed at scale without sacrificing decentralization. As the only regulatory compliant, public, and permissionless blockchain in China, Conflux provides a unique advantage for projects building and expanding into Asia. Conflux aims to connect decentralized economies to strengthen the overall DeFi ecosystem globally.
Website | Twitter | Discord | Medium
About Coin98 Super App
Coin98 is the #1 crypto super app designed to seamlessly connect a billion users to the crypto world safely and securely. We offer users across the globe a comprehensive and trusted ecosystem of essential services including but not limited to a non-custodial, multi-chain NFT & cryptocurrency wallet, built-in DEXs, Cross-chain Bridge & DApp Browser, a powerful Terminal, attractive Earn, Gift & Campaign, and Others.
Download | Twitter | Discord | Telegram | Docs | Blog