Coin98 Labs
Coin98 Labs Acquires CyBall, moving further into Web3 Gaming
In pursuit of our mission to make Web3 accessible for everyone, we are building fundamental blocks in blockchain gaming that support pushing mainstream adoption. Today, we are excited to announce that Coin98 Labs has acquired CyBall.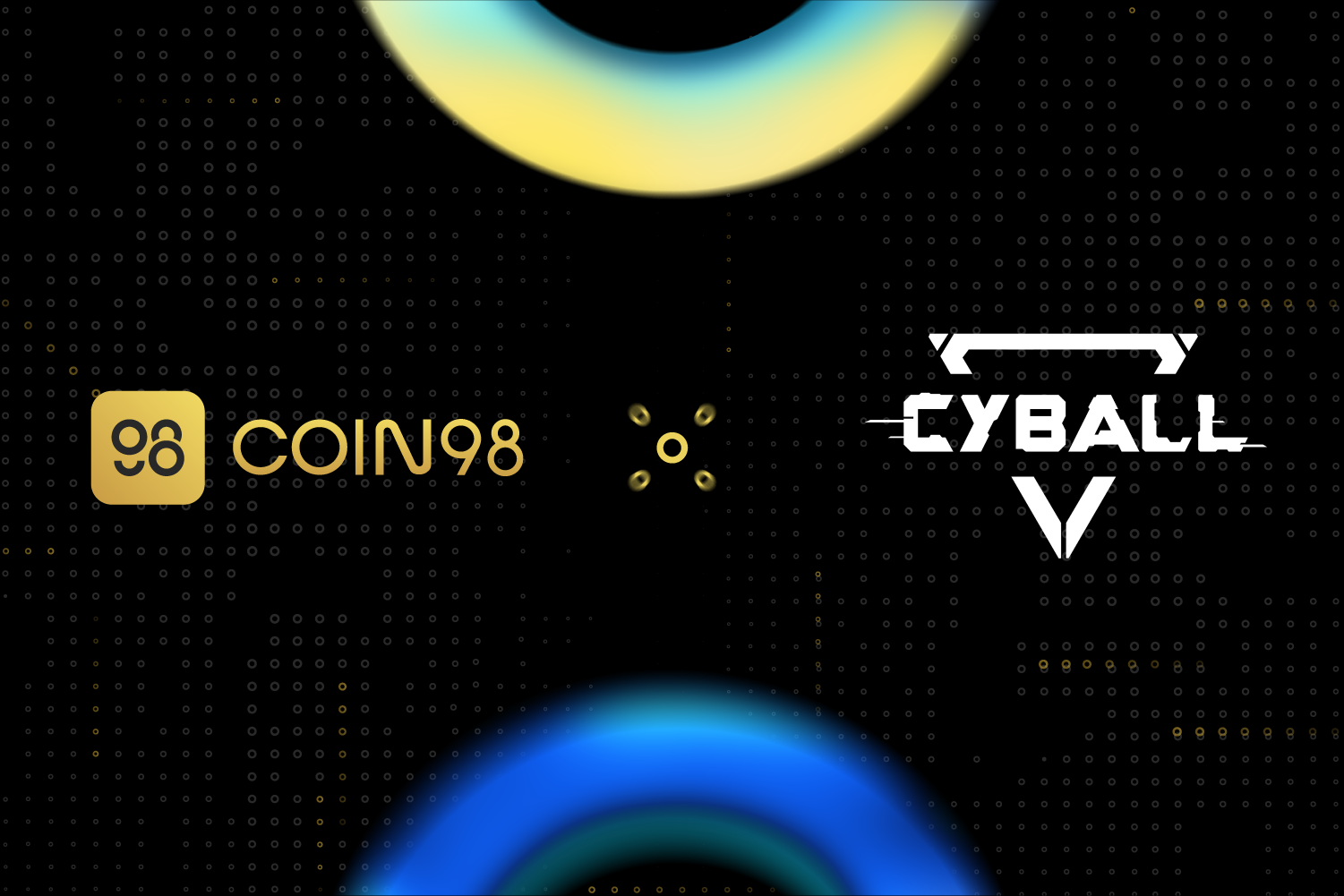 CyBall is one of the pioneers that helped introduce the Web3 gaming sector to the world during the Gamefi summer of 2021/2022. CyBall also had an incredibly successful launch with over 20,000 DAUs at peak.
However, the CyBall team faced the same challenges that threatened the rest of the market. CyBall was affected by the FTX debacle that had thrown a spanner in the works and changed their plans for the future of the game and its development.
Empowering Web3 mass adoption
Both the Coin98 and CyBall teams strongly believe in the potential of Web3 gaming and its importance as a sector that not only defines the essence of crypto but also in being a crucial vehicle to guide mainstream adoption.
Sharing that vision, CyBall and Coin98 have concluded that with Coin98's acquisition of CyBall, there would be an injection of fresh funding for further development and realization of the original CyBall vision, with some Coin98 spice.
CyBall token launch updates
To address a previous announcement that the CyBall team made earlier last week, with the intent of the launch of the $CYB governance token on the 10th of December, this will now be delayed to allow for a smooth transition between the CyBall and Coin98 team. All investments made by previous investors will remain. CyBall users will continue to have uninterrupted service to CyBall's products.
A new chapter begins
As everyone may know, Coin98 Labs has recently acquired Yunero Studios and set the fundamental step toward onboarding the next billion users with blockchain gaming. It is serendipitous for Coin98 to acquire CyBall, with our newly formed gaming unit, which is equipped with resources and funding to take CyBall into a new era. CyBall now becomes one of the projects that Yunero Studios will incubate. The core team of CyBall will remain intact and transition into a working relationship with Yunero studio to build CyBall and deliver it into the future.
About Coin98 Labs

Coin98 Labs is a DeFi product builder focusing on creating and developing an ecosystem of DeFi protocols, Web3 applications, and NFTs on multiple blockchains. Our mission is to fulfill untapped demand and enhance in-demand utilities in the DeFi space, helping people to access DeFi services effortlessly. The Coin98 universe is now consolidating Coin98 Super App, Saros Finance, Baryon Network, and many more incubating initiatives.
Website | Blog | Twitter | Telegram | | Discord
About CyBall

CyBall — CyBloc Football, is a football-themed (US: soccer), NFT-based web3 game that allows users to collect, trade, mentor, and battle their CyBlocs. CyBlocs — Cyborg on the Blockchain, are CyBall's main asset and in-game characters, which are represented as NFTs on-chain. The game currently exists on BNB Chain and Polygon.