Coin98 Super App
Coin98 Super App March 2022 | Highlights and Milestones
Coin98 Super App March 2022 provides you with a general overview of what happened this month, including product development, dApp integrations, events and community, and more. Let's find out!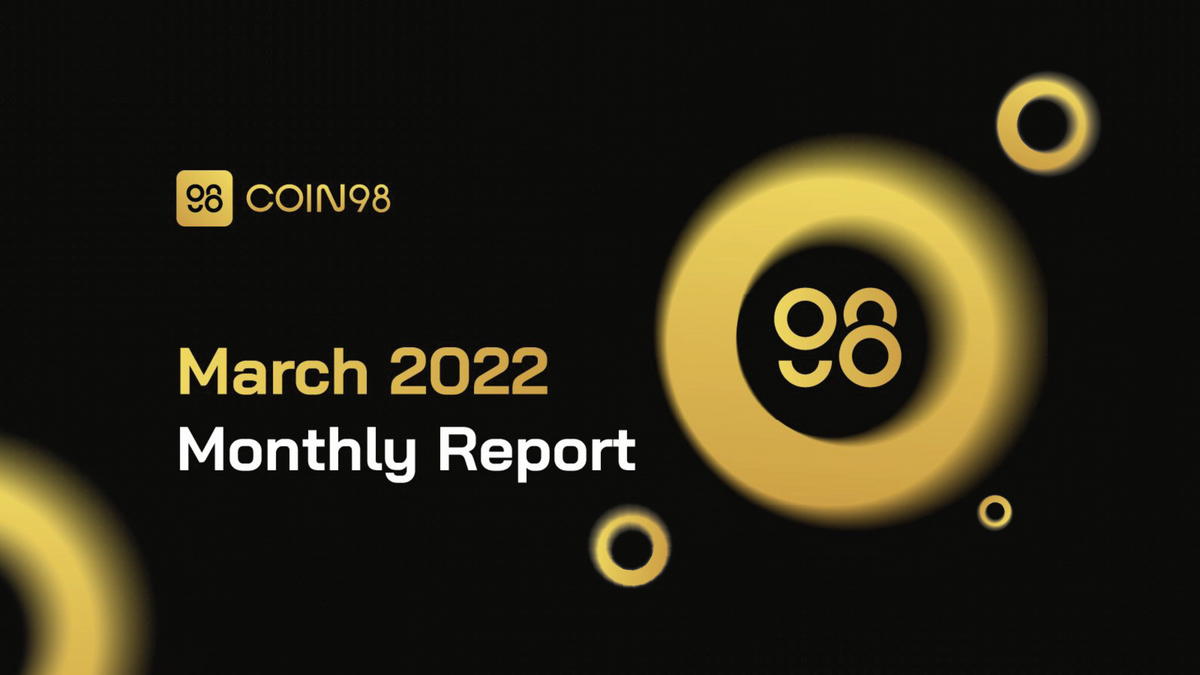 We've arrived! Coin98 with the monthly report is rolling out with several updates about products and community events. Are you keen on learning about our March activities? Look more closely now!

The first quarter of 2022 is now complete. Coin98 is getting ready for the forthcoming product releases, especially the new native swap interface and advanced trading experience. Follow us to be the first to hear about new developments.
About Coin98 Super App
Coin98 is the #1 crypto super app designed to seamlessly connect a billion users to the crypto world safely and securely.
We offer users across the globe a comprehensive and trusted ecosystem of essential services including but not limited to a non-custodial, multi-chain NFT & cryptocurrency wallet, built-in DEXs, Cross-chain Bridge & DApp Browser, a powerful Terminal, attractive Earn, Gift & Campaign, and Others.