Coin98 Super App
Coin98 On-the-spot | W11.2022
A week has passed and Coin98 is happy to bring you the summary of all the activities happening around our ecosystem. Get ready and let's take a look!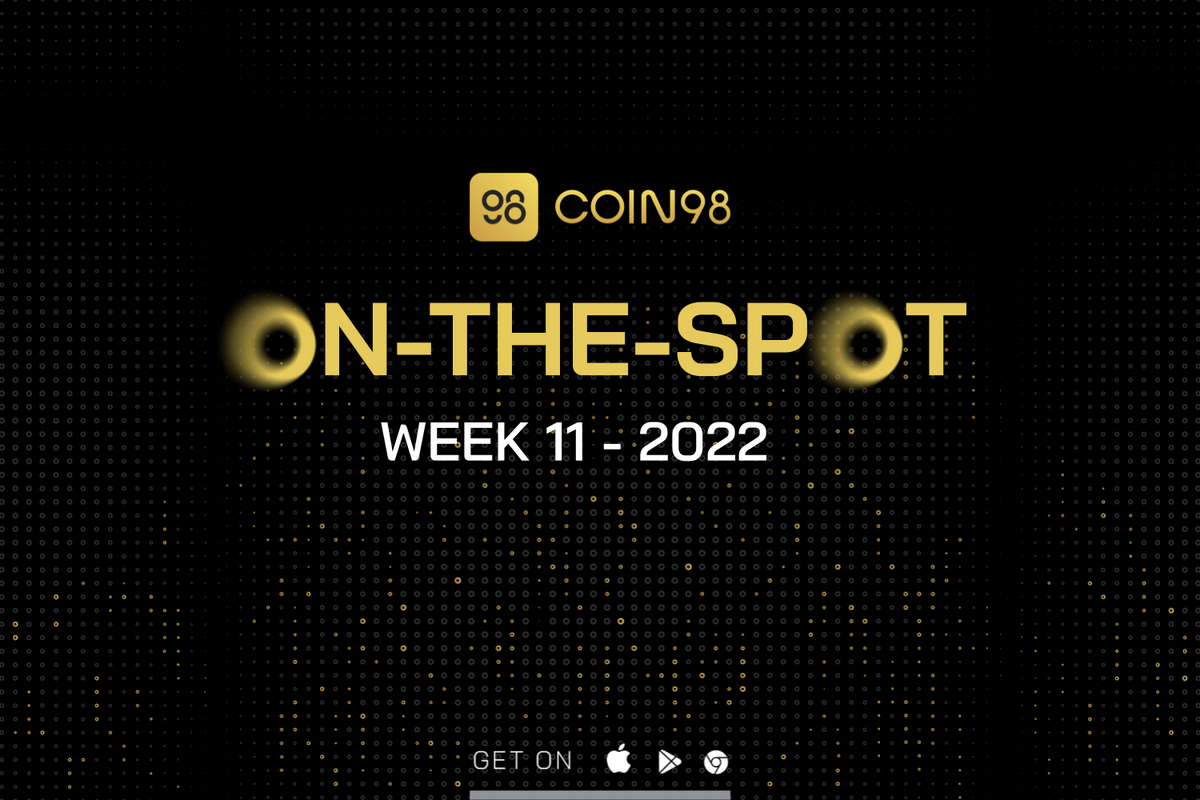 Events
More than a week has passed since the Newbie Welcoming: We've had fantastic top ref racing stats since the first Referral & Swap event started. With your active participation, the Newbie Prize Pool of $3,500 C98 has been fully claimed.
As a result, Coin98 has decided to add ten lucky rewards worth $50 C98 to those who invite 3 or more friends. In addition, the competition for the $1,500 C98 "Best Referrer Prize" is still going strong.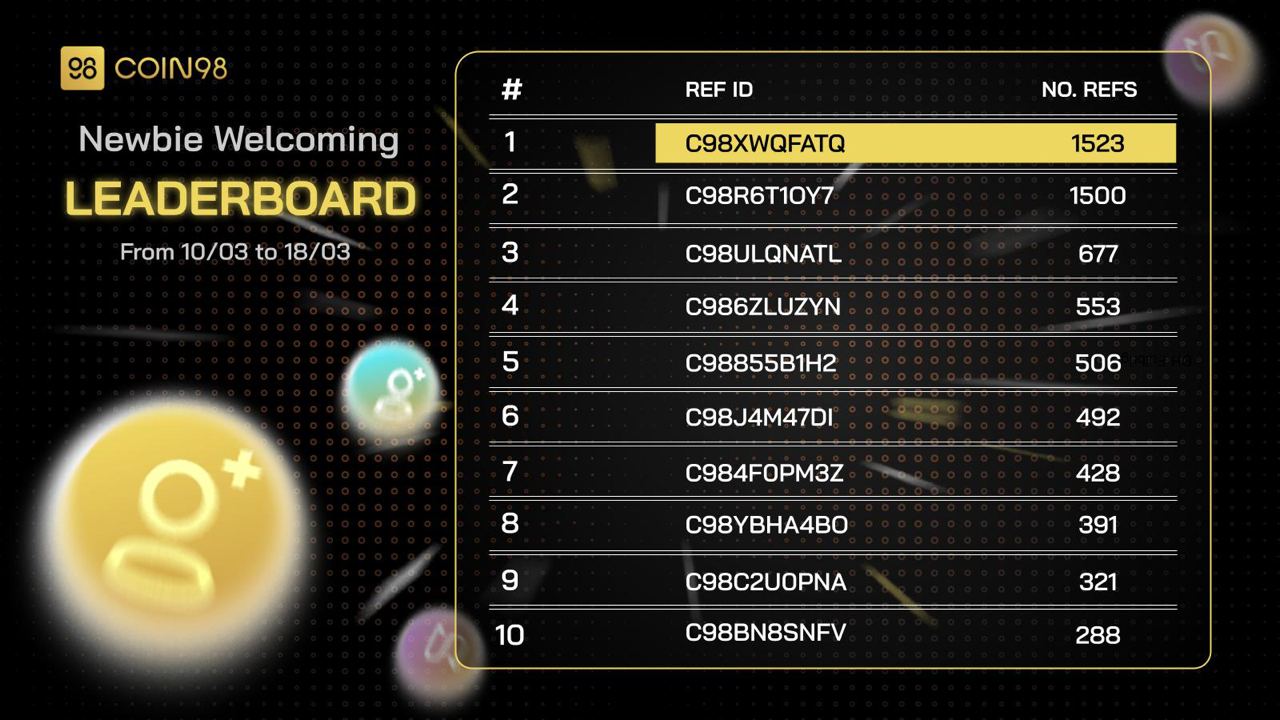 Join us right now to receive awesome prizes.
Partnership
Coin98 Labs is excited to partner with Inspex to strengthen the in-depth ecosystem to ensure robustness in control. Stability and security are some of the main components affecting users' experience.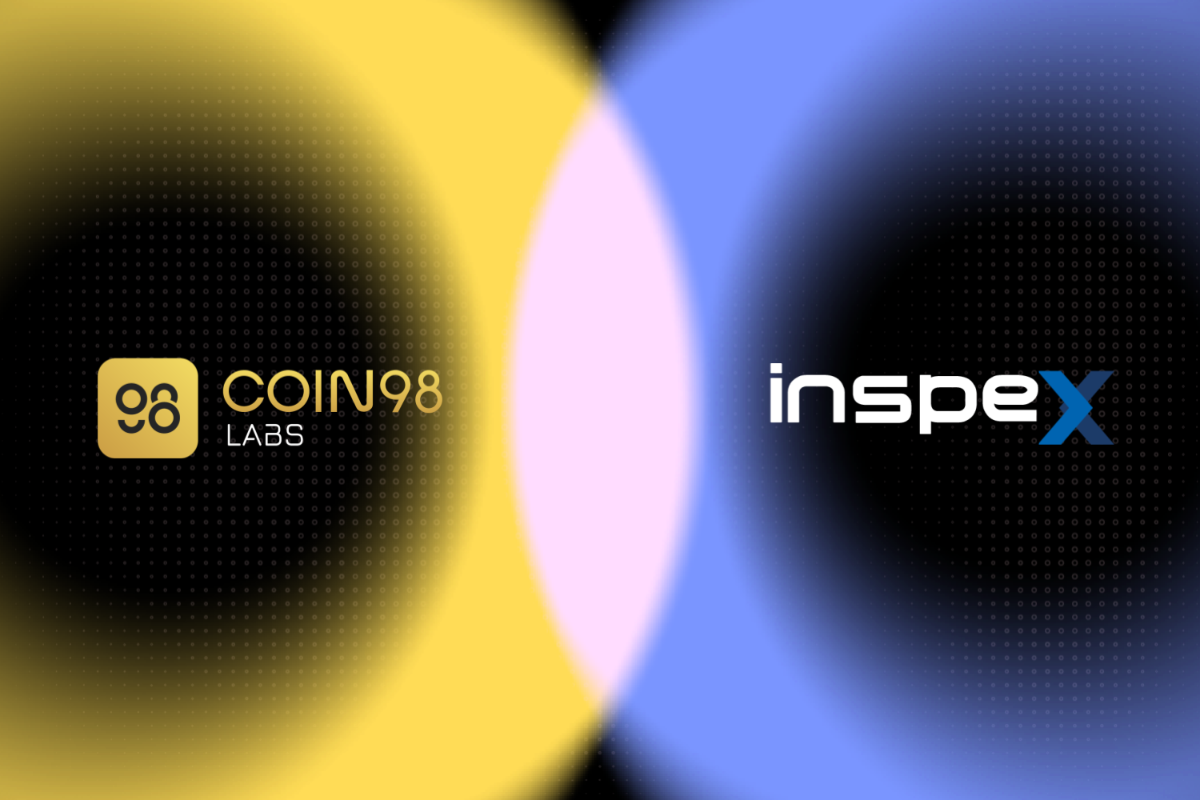 Read more: Coin98 Labs teams up with Inspex to maximize the security of the entire ecosystem
DApps supported
Coin98 is integrated into the official wallet list of many new platforms in the market. At the same time, Coin98 also supports those DApps into the Browser on the Super App for users to quickly access and experience DeFi services without going through many complicated connection steps. This week, we welcome 2 Dapps onboard:
Era7: Game of Truth is a metaverse-style TCG, developed on the Binance Smart Chain (BSC), which has been created by a team of core blockchain technicians and members of well-known casual game development companies.
FaceDAO is a Web3 decentralized platform that gives ownership back to users. All platform revenue is distributed back to each individual FACE holder instantly, depending on the amount of FACE hold. More FACE, more benefits.FaceDAO is developed by a decentralised team from all around the world. Including industry experts, software engineers and business executives from IBM, Google, Apple, Huawei, Tencent, Facebook, who are also filled with enthusiasm about future decentralised communities and Web 3.0
WannaSwap is one of the first AMM DEXs built on the Aurora EVM of the NEAR blockchain, with the goal of becoming Aurora's liquidity hub. Like other DEXs, Wannaswap is still full of basic features: swap, farm and stake.
Tokens and NFTs supported
As you might know, Coin98 Super App supported NFTs on BNB Chain, Solana, Polygon, Avalanche and other EVM blockchains so that you can transfer and store NFTs with a top-notch display on Coin98 Super App. Many top-tier NFTs available on the Super App: Gutter Cat Gang, Howlerz, Cryptoadz by gremplin, My pet hooligan, The Dynasty, Epichero, Secondlive, Ninneko, Pegaxy, Rig zombie
Which NFTs are you holding? Let's bring them together on Coin98 Super App!
Similar to NFTs, Coin98 is trying to support all of the lastest on most popular on the market in order to bring to users convenience when using Coin98 Super App. Experience what's new on the list this week!
Overview of the Coin98 On-the-spot | W11.2022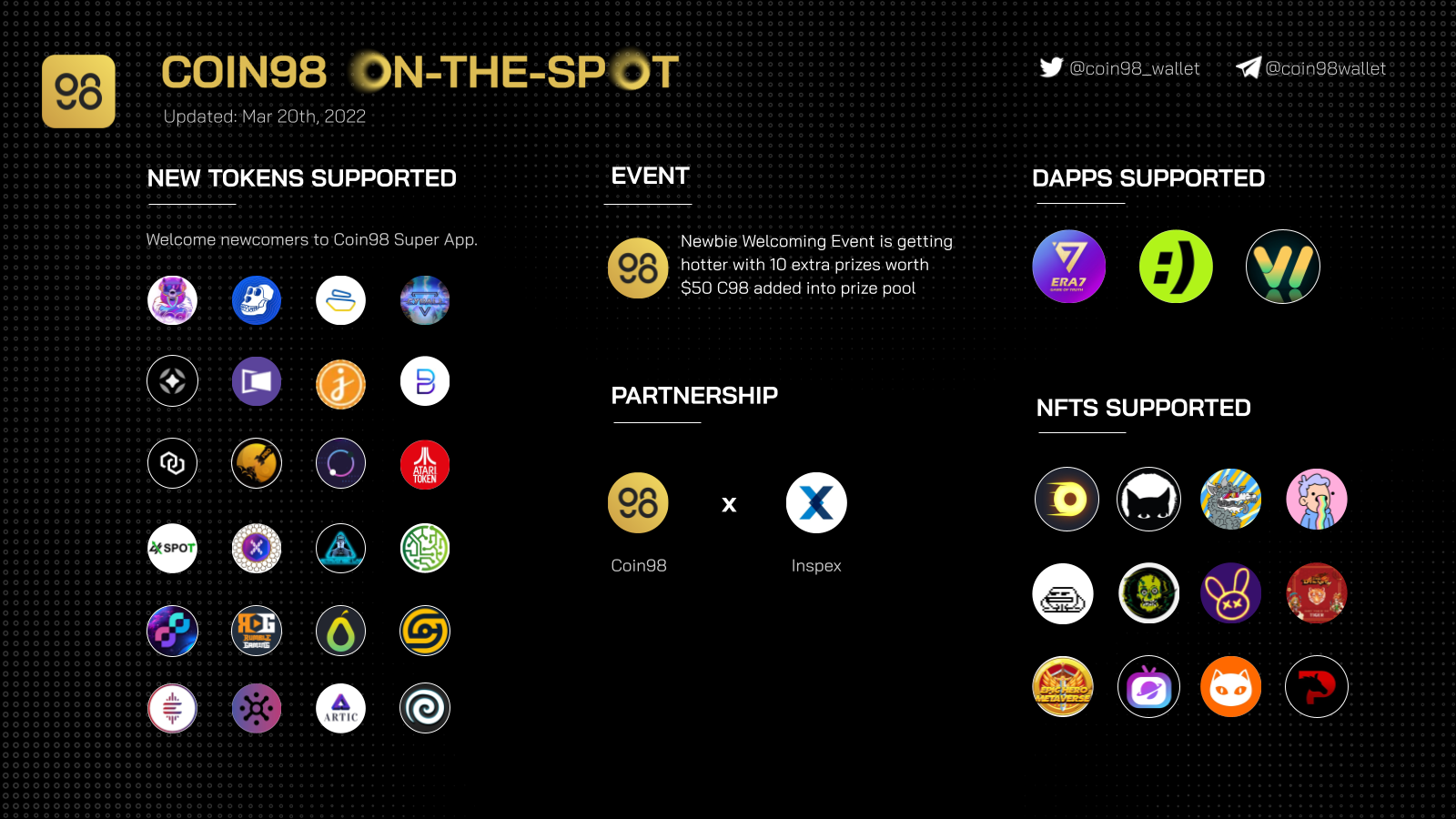 About Coin98 Super App
Coin98 is the #1 crypto super-app designed to seamlessly connect a billion users to the crypto world safely and securely.
We offer users a comprehensive and trusted ecosystem of essential services across the globe, including a non-custodial, multi-chain NFT & cryptocurrency wallet, built-in DEXs, Cross-chain Bridge & DApp Browser, a powerful Terminal, attractive Earn, Gift & Campaign, and Others.