Coin98 Super App
Coin98 On-the-spot | W12.2022
This week, we have plenty of updates to help enhance users' experience, including new AMM integrations, MoonPay support. What else? We're so excited to share with you more. Let's get started!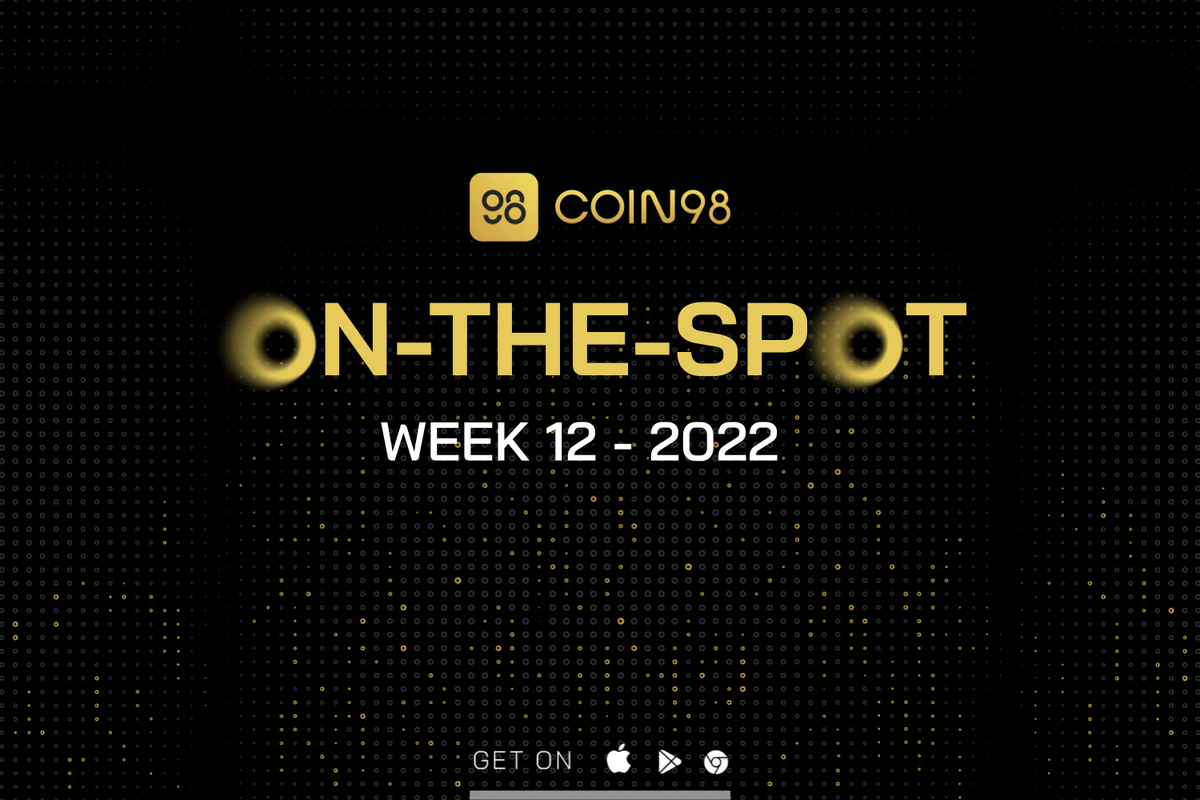 Product Updates
Both Coin98 Super App and Coin98 Extension bring users to new things, which not only improves product performance but also fosters UX.
Coin98 Super App V11.5 is live!
In this version, Coin98 has integrated SushiSwap (Polygon) and KyberSwap (BNB Chain), bringing the number of native DEXs to 16 in the super app. You can enjoy the user-friendly interface to swap tokens instantly with the optimized gas fee.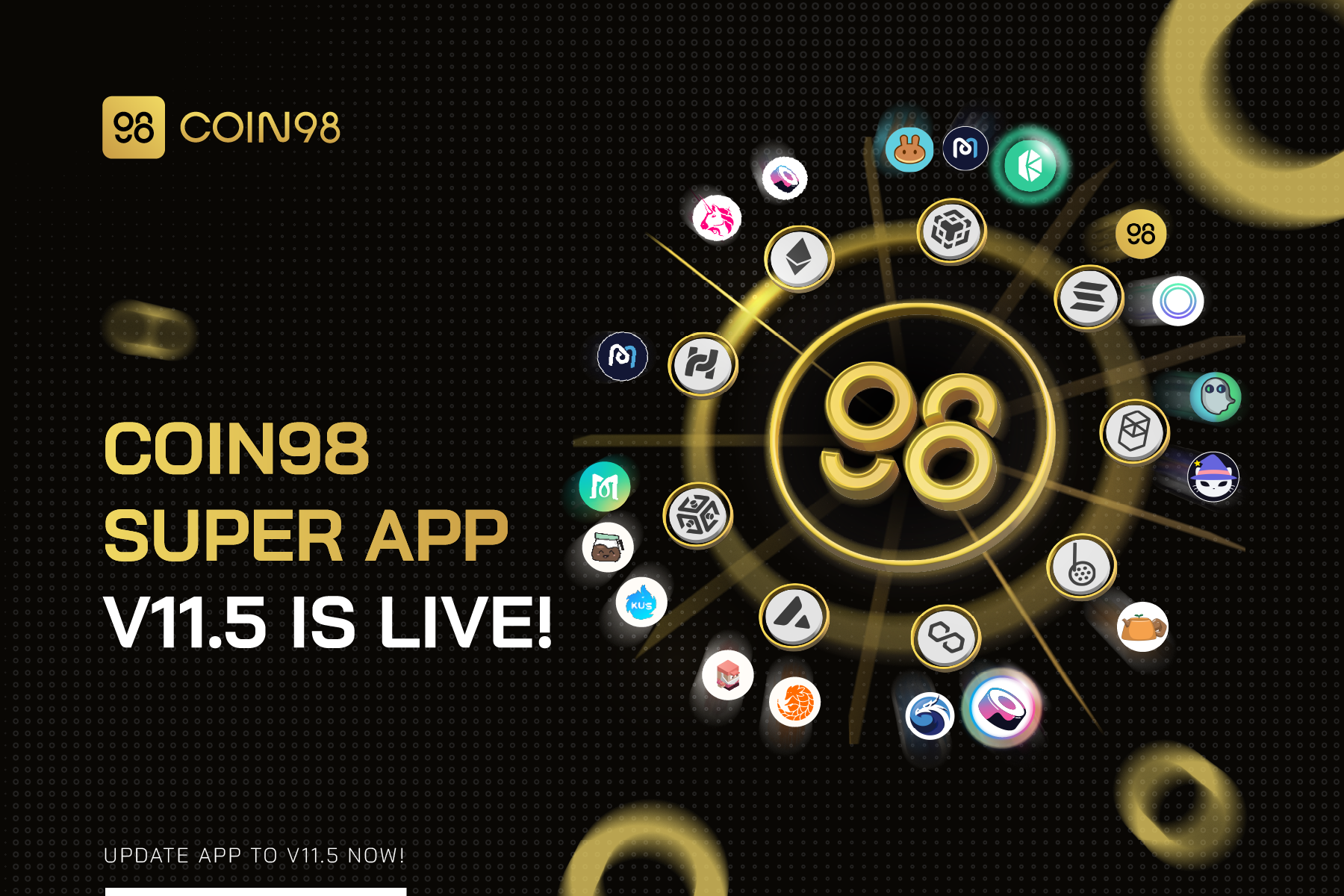 Find out the Coin98 AMMs and Cross-chain bridges universe.
Coin98 Extension V5.8.1 is now available!
MoonPay is now supported on the latest version of the Extension. From now on, users can buy crypto with fiat directly from Coin98 and pay via bank card at their fingertips.
Interesting? MoonPay is also on Coin98 Super App.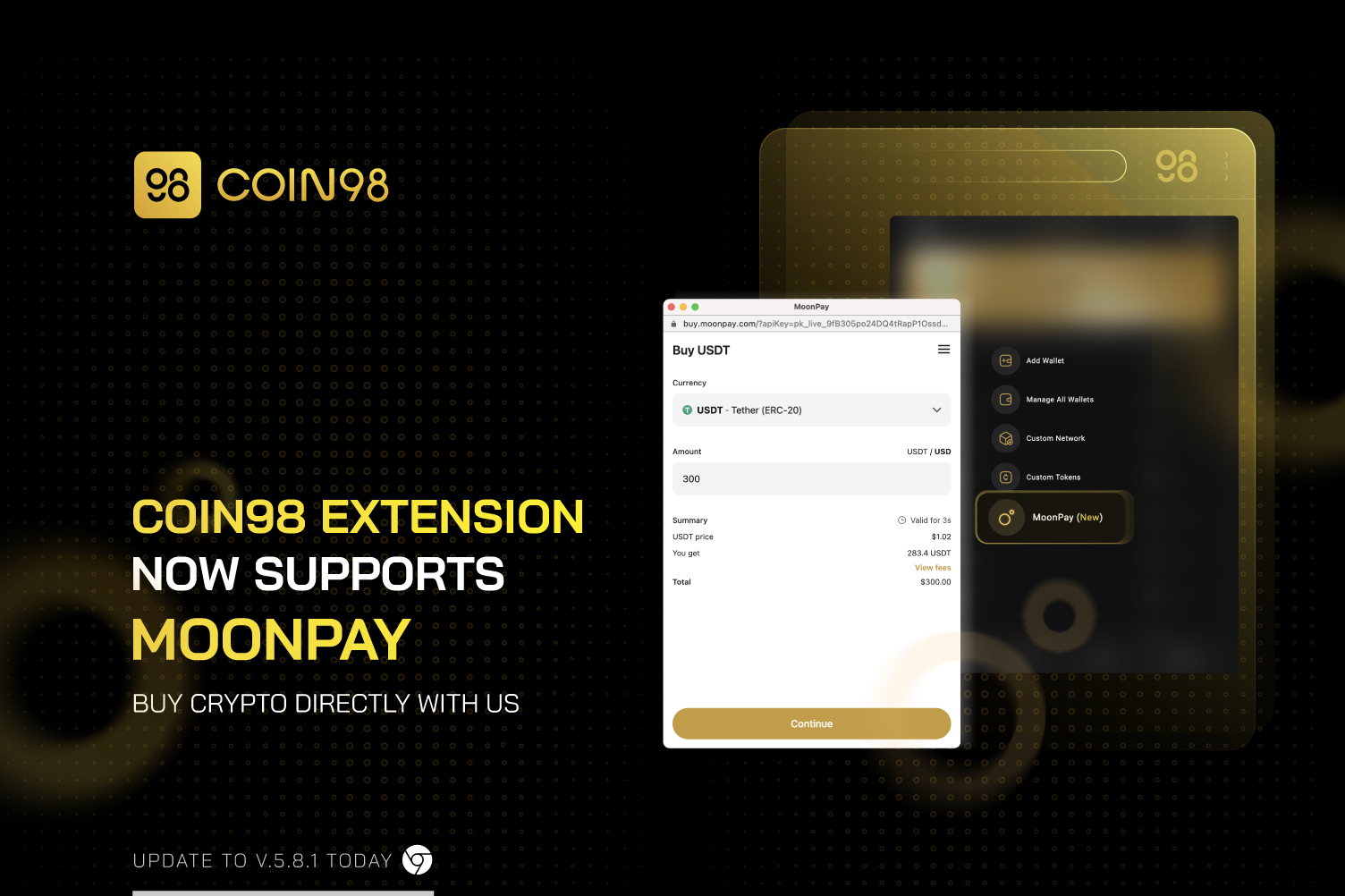 Download Coin98 Extension and Coin98 Super App, experiencing now: https://coin98.com/wallet.
New dApps supported
Let's welcome Mixture Money, the yield-bearing interest Stable Coin protocol on Solana, to the Coin98 Web3 browser. Users can easily access this project on the DApp Browser, then start minting stable coins $MIX while earning yield on their liquidity positions. You don't need to spend a cumbersome connection process anymore.
Now Mixture Money is a part of the vast Coin98 ecosystem that you can approach without leaving the app.
Events
New to Coin98 Super App? Don't worry; Coin98 is hosting the "Learn & Earn" Event to allow newcomers to learn more about Coin98 by joining a quiz and grabbing rewards.
The event is waiting for your participation; step on it now HERE.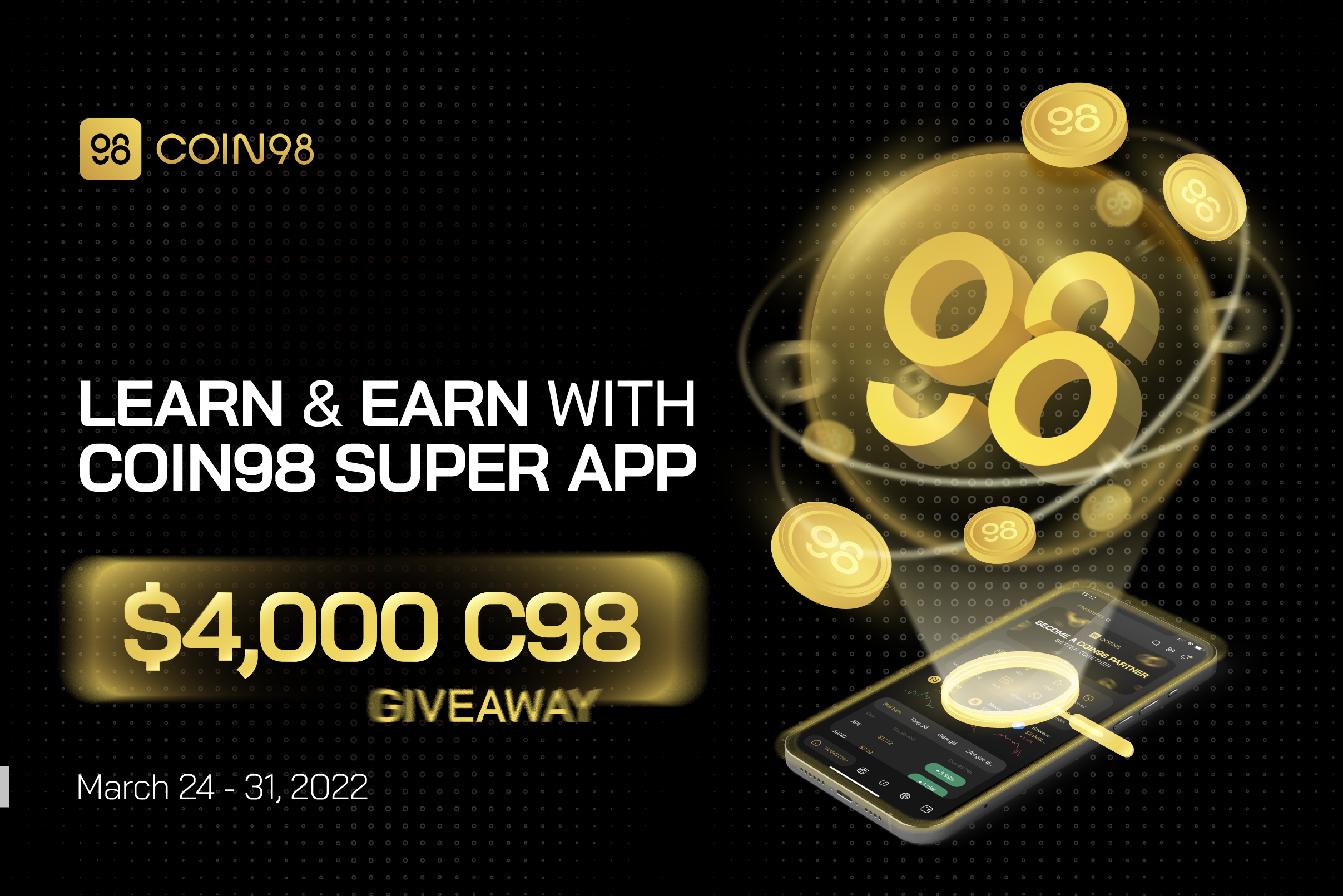 Another fascinating is the Wake Prophets Up, with a total prize of up to $5,000 C98. Are you curious about the way to join? It's super easy; read on this link.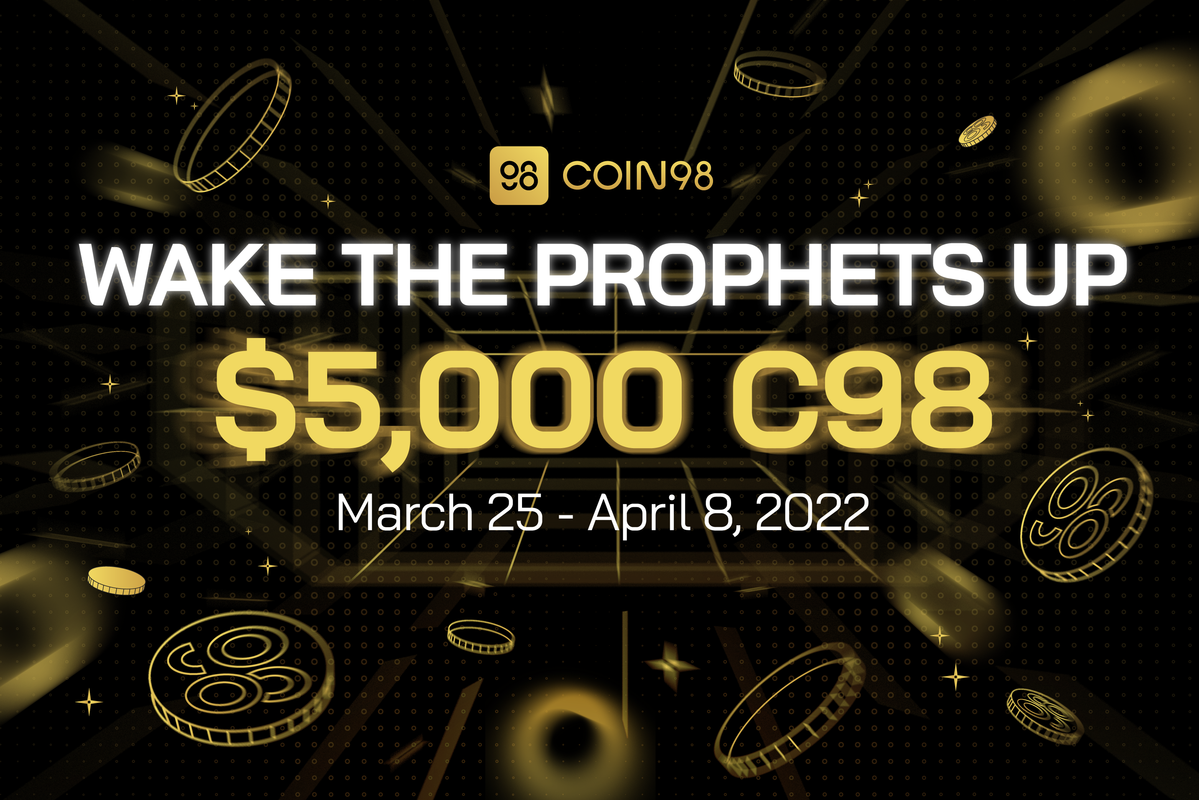 New tokens and NFTs supported
The border of Coin98 is expanding to most of the crypto world. We currently integrated over 50 blockchains, ensuring a massive number of tokens that users comfortably store, send and receive.
Besides new tokens added, Coin98 has taken several times to prepare the room for new NFTs. The NFTs supported this week are CrypToadz, World of Women, TRIPPY TOADZ, RTFKT Studios, Creepz, Undead Blocks, Metarelics, PROOF, MURI, alien frens, LVCIDIA//, and ZombieClub.
The next wave of new tokens and NFTs is coming!
Overview of Coin98 On-the-spot Report W12.2022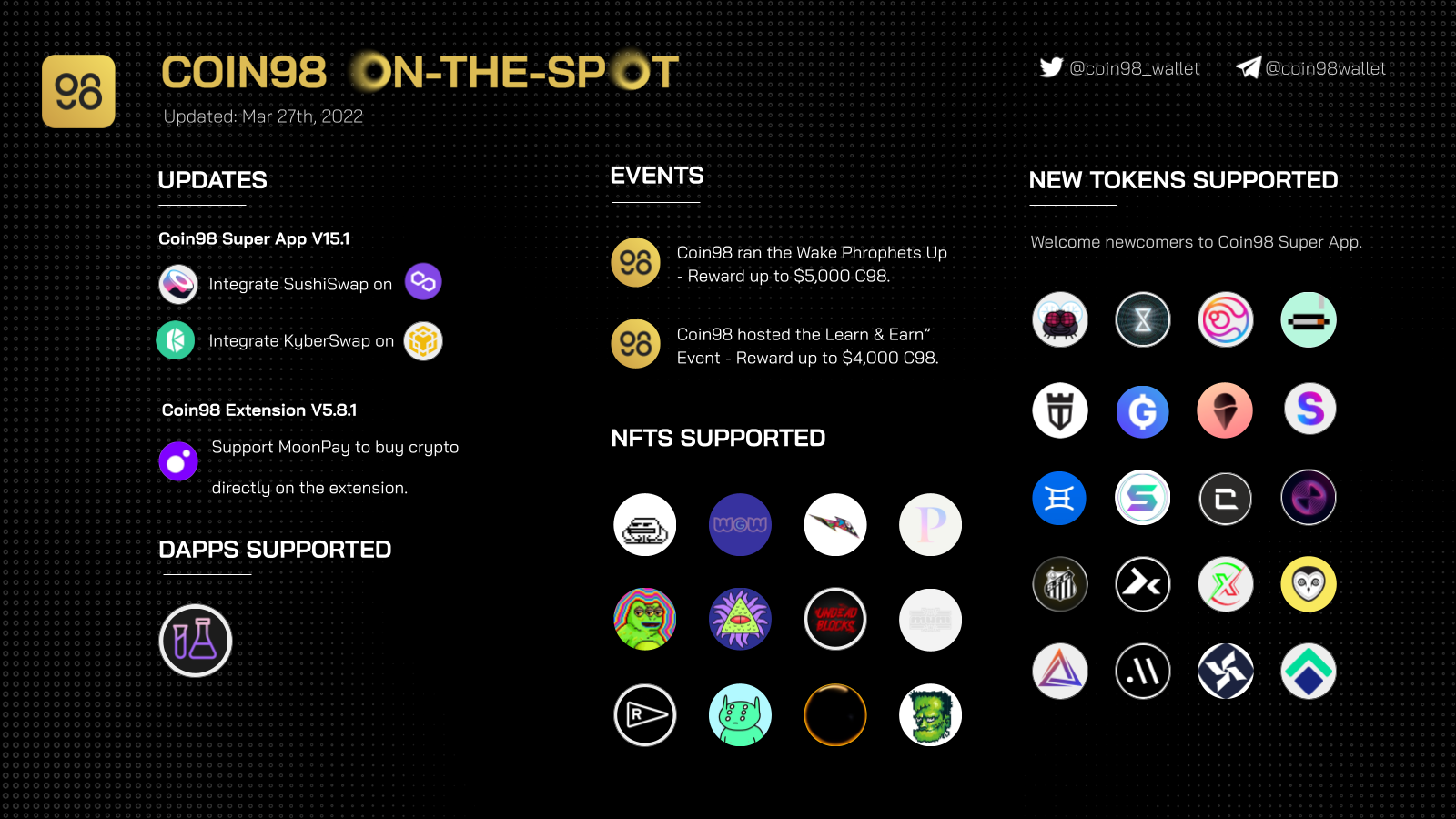 About Coin98 Super App
Coin98 Super App is the #1 crypto super-app designed to seamlessly connect a billion users to the crypto world safely and securely.
We offer users a comprehensive and trusted ecosystem of essential services across the globe, including a non-custodial, multi-chain NFT & cryptocurrency wallet, built-in DEXs, Cross-chain Bridge & DApp Browser, a powerful Terminal, attractive Earn, Gift & Campaign, and Others.