Coin98 Super App
Coin98 On-the-spot | W15.2022
Let's have a look at all the interesting events happening in week 15.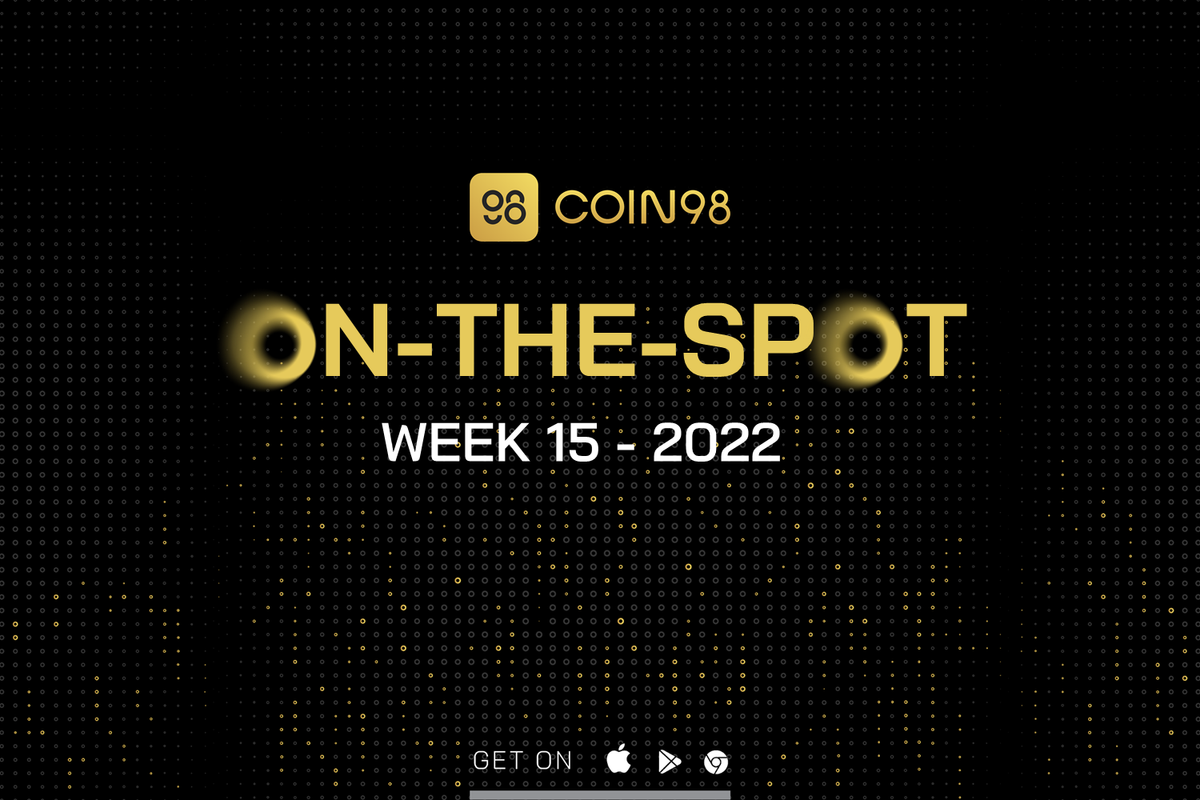 Another week has passed and we are thrilled to bring you a summary of every movement in the Coin98 ecosystem this week. Let's go check it out with us now!
Updates
Together with our continuous research to release new features and DeFi solutions, we always observe our valued users' responses and feedback to offer constant improvements. Coin98 Super App 11.5.5 is available this week with the upgrades for better performance. Make sure to update your app now to the latest version for the best experience and security!
More promising features are coming. Let's stay tuned and wait for it!
Download and enjoy Coin98 Super App now: https://coin98.com/wallet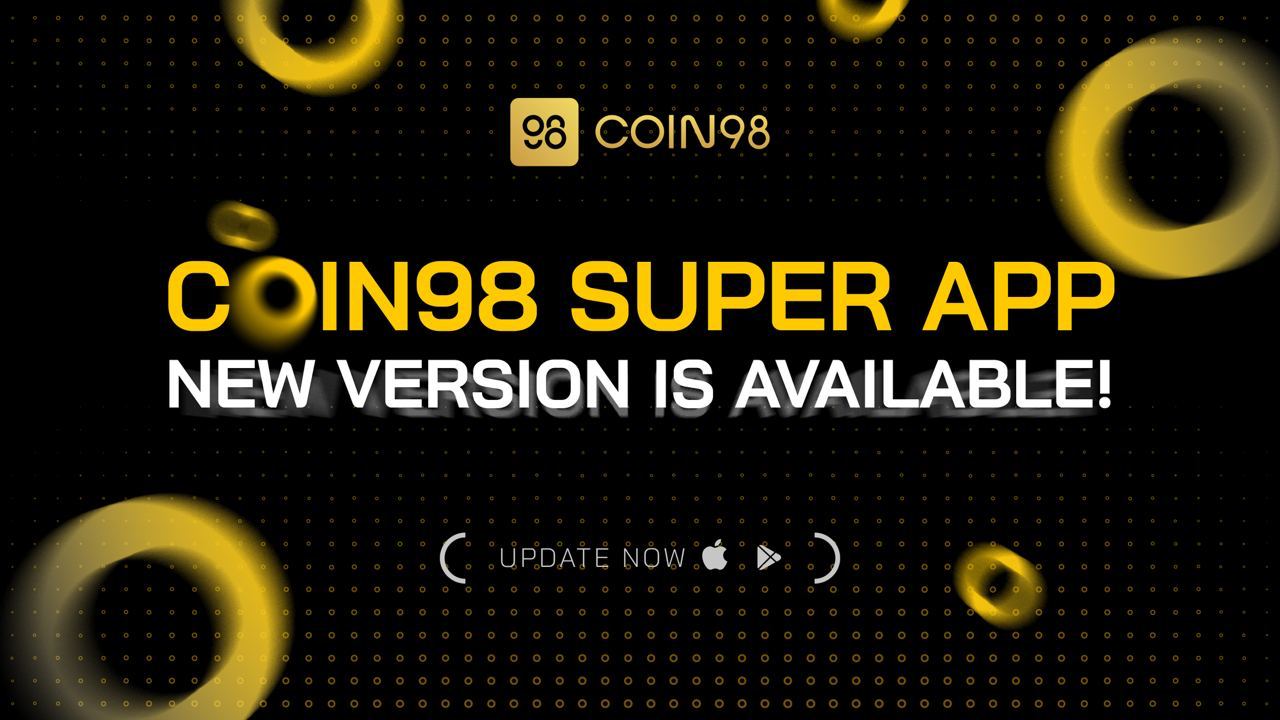 Events
Coin98 Isolated Pool with 5 reserves C98/ UXD/ USDH/ UST/ PAI is live on Solend, allowing users to deposit them as collateral to borrow money or lend them out for a high APR of up to 20%. The total supply of Coin98 Isolated Pool on Solend has surpassed $4.6M only 1 day after launch and continued to increase significantly until now.
This event is among the results of our constant striving for unlocking more C98 token utilities on the Solana space and, at the same time, is our very first step in approaching various DeFi legos including but not limited to lending and borrowing markets, derivatives platforms, prediction markets, or more on-chain data protocols.
Let's deposit C98 and Earn now: https://solend.fi/dashboard?pool=coin98
More details: https://coin98.net/coin98-isolated-pool-on-solend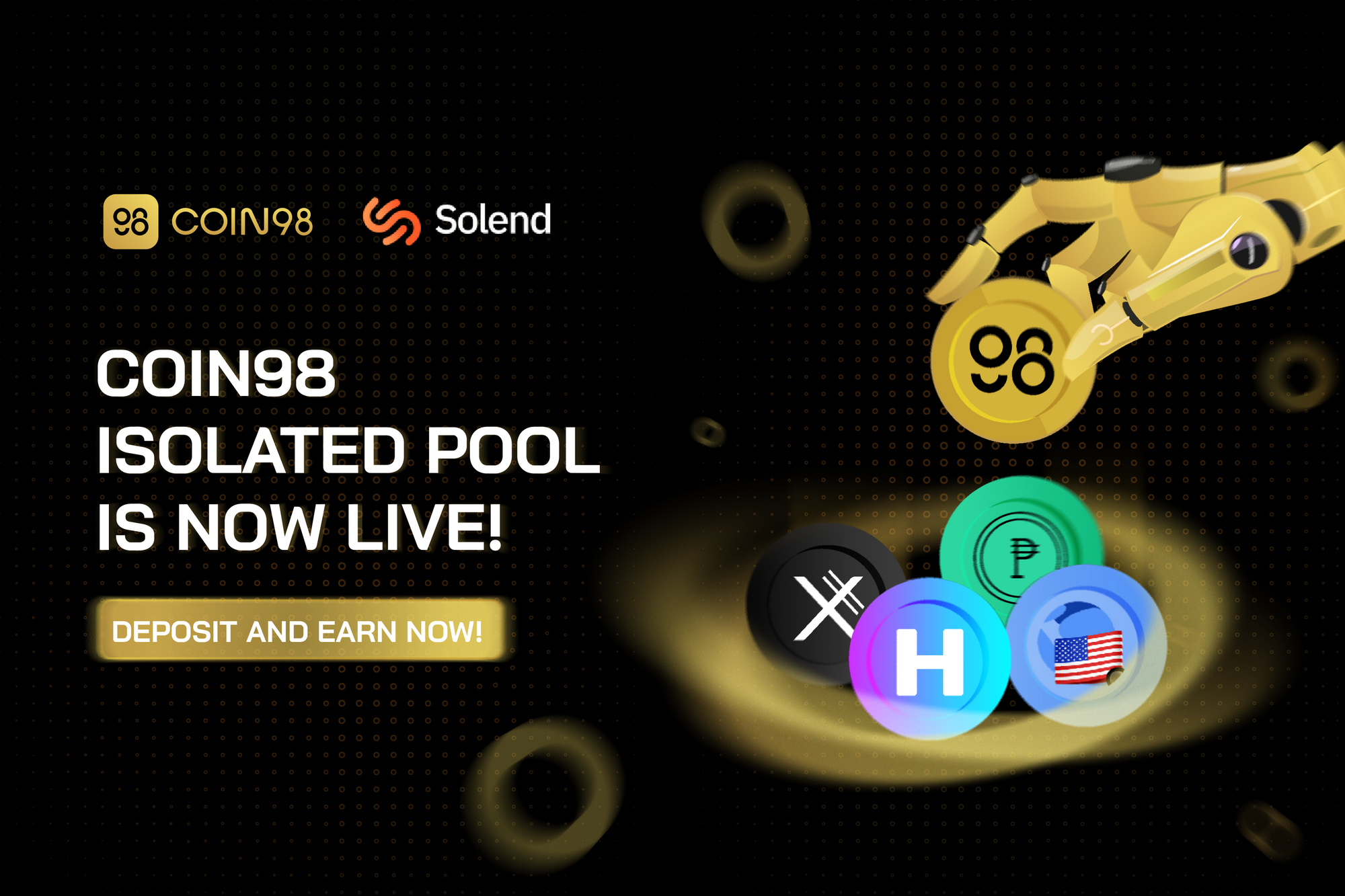 DApps supported
The more, the merrier. This week, we welcome 3 new members to the family:
Sypool is a synthetic asset management protocol which enables you to build, manage, and trade portfolio tokens easily.
Juiced is an interest-rate arbitrage pool using delta neutral positions to earn the best yields, working on Solana. It aims to create an opportunity for everyday investors to execute a funding rate farming strategy.
Moniwar is an epic puzzle game with a PvP mechanic for everyone. The project aims to create a new experience for players in gaming and DeFi. The game is designed with a suitable mechanism for players to be entertained, and DeFi will bring income and sustainable ways to make money for users.
Tokens and NFTs supported
Coin98 Super App already supports NFTs on BNB Chain, Solana, Polygon, Avalanche and other EVM blockchains, which allows users to transfer and store NFT right on the app. Many new NFTs support on Coin98 Super App this week including: My Curio Cards, Wolf Game, Worldwide Webb Land, Bears Deluxe, Moniwar, 3Landers, Karafuru, HAPE Prime, Mutant, Cats DAO, Alpacadabraz, SuperRare, Ember Sword.
Coin98 always makes an effort to support not only more NFTs but also all the new and most popular tokens in the market to adapt to users' increasing demands on DeFi.
Overview of Coin98 on-the-spot W15.2022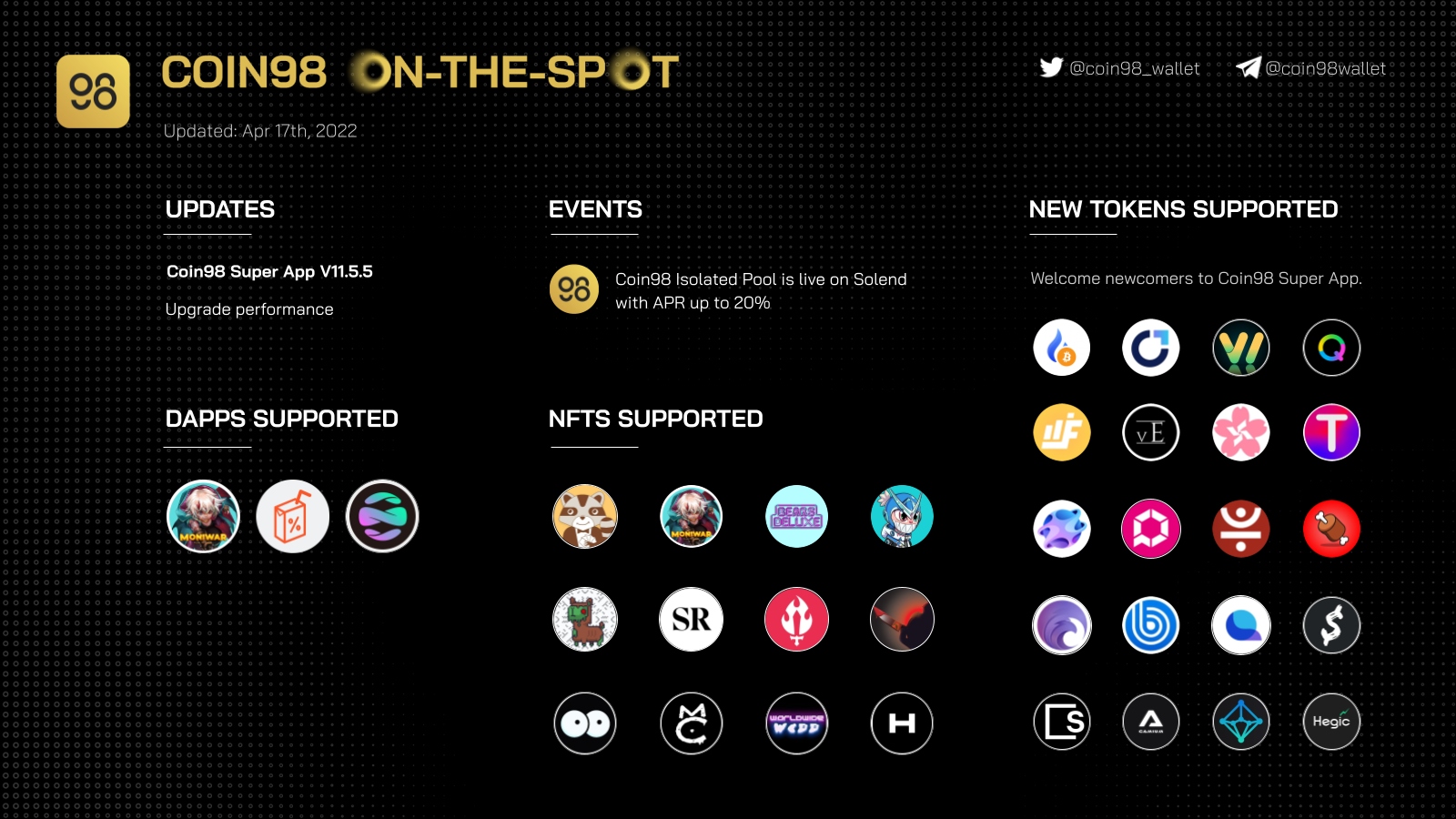 About Coin98 Super App
Coin98 is the #1 crypto super app designed to seamlessly connect a billion users to the crypto world safely and securely. We offer users across the globe a comprehensive and trusted ecosystem of essential services including but not limited to a non-custodial, multi-chain NFT & cryptocurrency wallet, built-in DEXs, Cross-chain Bridge & DApp Browser, a powerful Terminal, attractive Earn, Gift & Campaign, and Others.