Coin98 Super App
Coin98 On-the-spot | W19.2022
Let's take a cup of tea and unwind what Coin98 did in week 19.2022.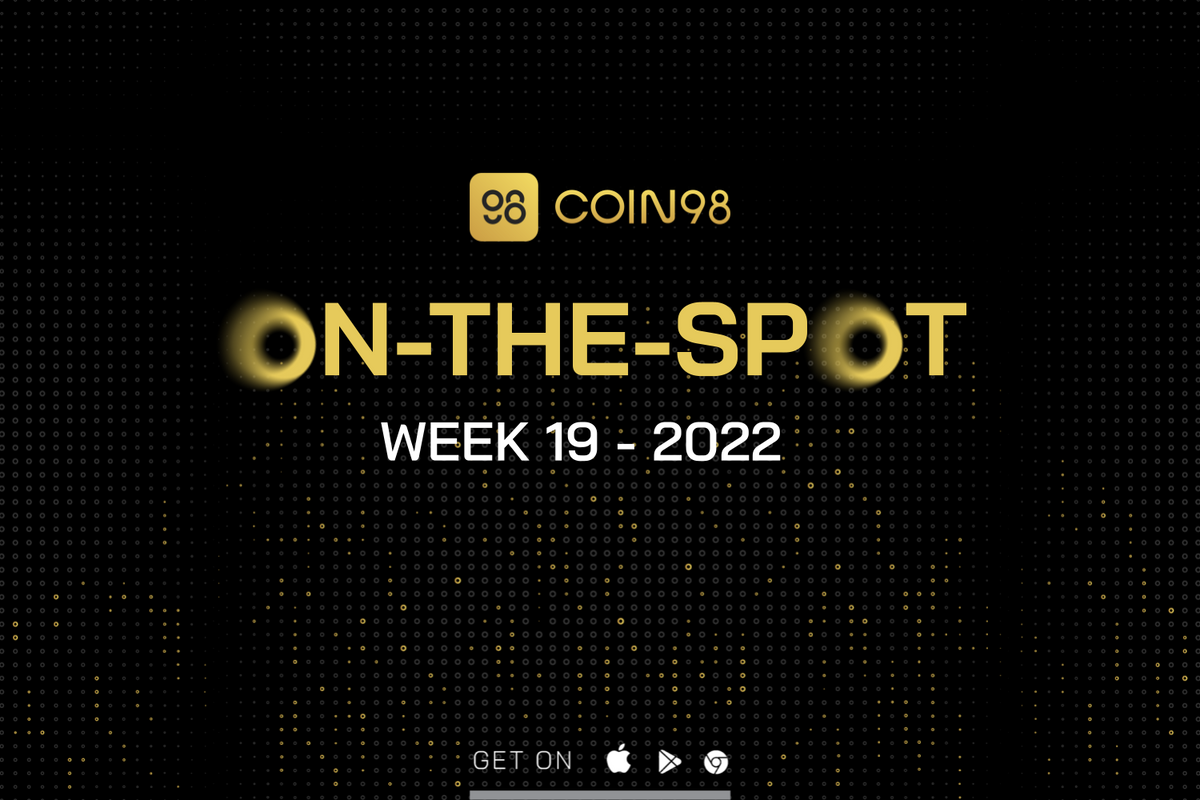 The 19th week of 2022 has gone by, leaving a trail of novel activities on our Coin98 ecosystem, namely upgrades to Coin98 Extension and Coin98 Super App, more dApps, NFTs, and tokens supported.
Updates
Constantly delivering the best experience possible to our valued users is our mission. During the 19th week, more updates are applied on both Coin98 Extension and Coin98 Super App:
Coin98 Extension V6.0.2: Upgrade the performance
Coin98 Extension V6.0.3: Improve connection to dApps on Cosmos-based chains
Coin98 Super App 11.5.6:
Release new feature: Passphrase Recover, allowing users to find the last missing word on their Passphrase, in the condition of remembering the whole first 11, 14, 17, 20, 23 words of the 12, 15, 18, 21, 24-word Passphrase respectively.
Update WalletConnect library, making the connection to dApps more convenient and smooth.
Enhance performance
What are you waiting for? Download and explore now: https://coin98.com/wallet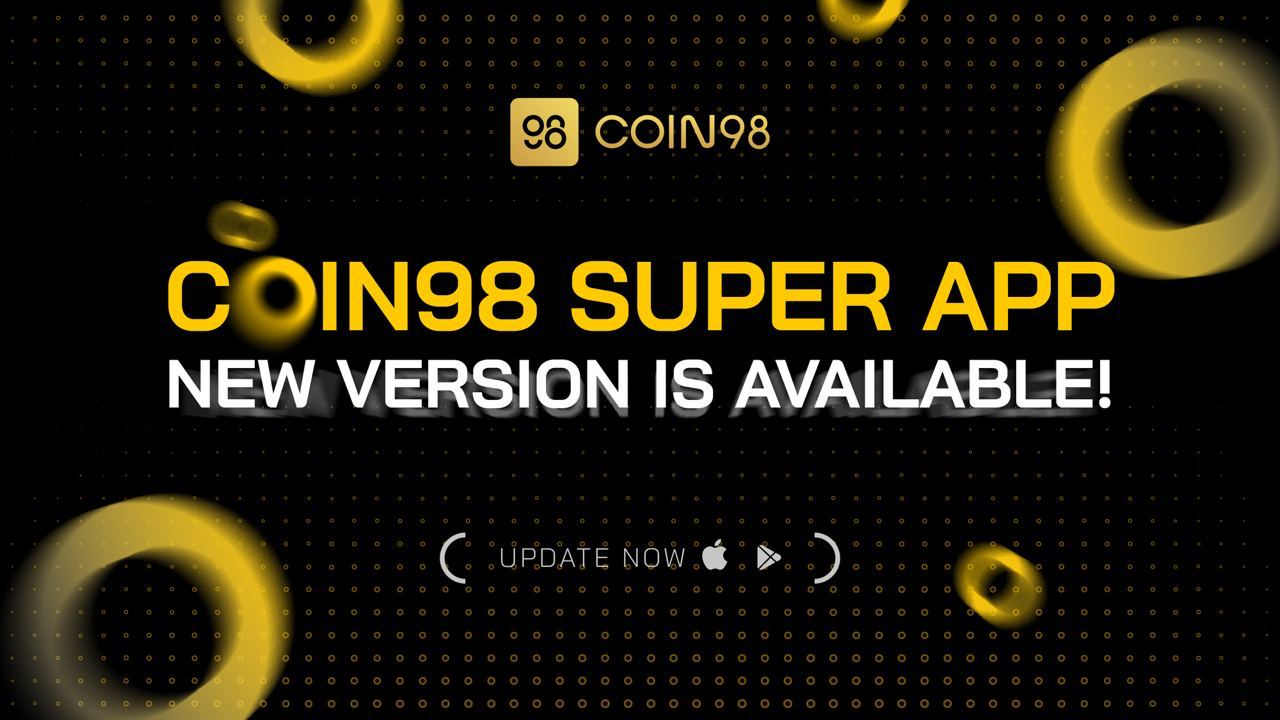 Events
ZeroSwap organized a Trade and Earn event with the prize of up to 5000 $C98, adding more earning opportunities for C98 holders.
Get interested? Check out more details here: https://exchange.zeroswap.io/swap/leaderboard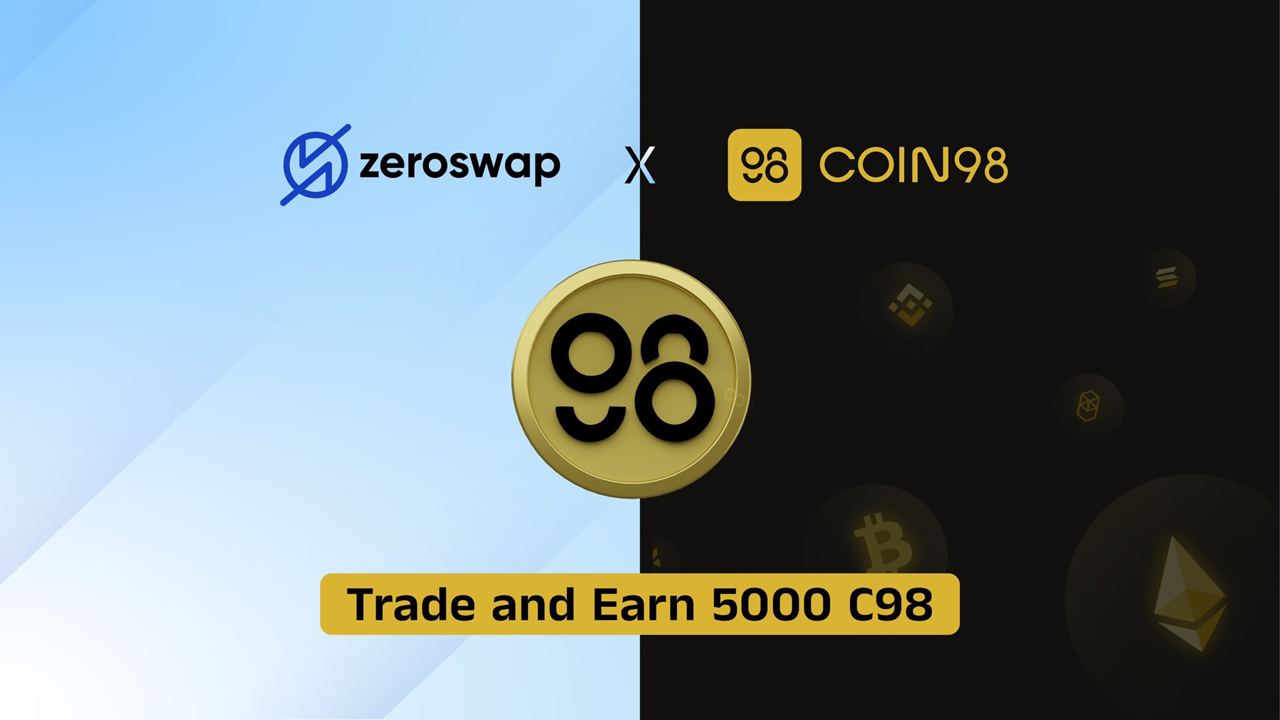 DApps supported
To expand the DeFi gateway to users, we support more new dApps every week. Let's welcome 6 new friends to Coin98 on Week 19:
OolongSwap is a decentralized AMM pioneering the concept of PCV (Protocol Controlled Value). The first native DEX on the Boba Network, Ethereum's newest L2.
dYdX is a decentralized exchange that currently supports perpetual trading. dYdX runs on smart contracts on the Ethereum blockchain and allows users to trade with no intermediaries.
DeFi Saver is a one-stop management app for DeFi protocols, focused on creating and managing leveraged or yield farming positions, with unique automated asset management and liquidation protection features.
Valas Finance is a decentralized non-custodial liquidity market protocol where users can participate as depositors or borrowers. Depositors provide liquidity to the market to earn a passive income, while borrowers are able to borrow in an overcollateralized (perpetually) or undercollateralized (one-block liquidity) fashion.
Bridgesplit is a protocol that enables everyday users and institutions to earn yield and get liquidity for non-fungible tokens via lending, indexes, fractionalization, derivatives, and more.
Maple Finance is an institutional capital marketplace powered by blockchain technology. On a mission to redefine capital markets through digital assets, Maple expands the digital economy by providing undercollateralized lending for institutional borrowers and fixed-income opportunities for lenders.
Tokens and NFTs supported
Coin98 Super App already supports NFTs on BNB Smart Chain, Solana, Polygon, Avalanche and other EVM blockchains, which allows users to transfer and store NFT right on the app and extension. Many new NFTs landed Coin98 during the week, namely Riot Racers, Aurory, Thugbirdz, Desperate ApeWives, NFT Worlds, Frontier Game, Parallel Alpha, TIMEPieces Build a Better Future: Genesis Drop, Cacti Club, Into the HIFI-Verse, Sneaky Vampire Syndicate, Koala Intelligence Agency.
Coin98's objective is to support not only more NFTs but also all the new and most popular tokens in the market to adapt to users' increasing demands on DeFi.
Overview of Coin98 On-the-spot W19.2022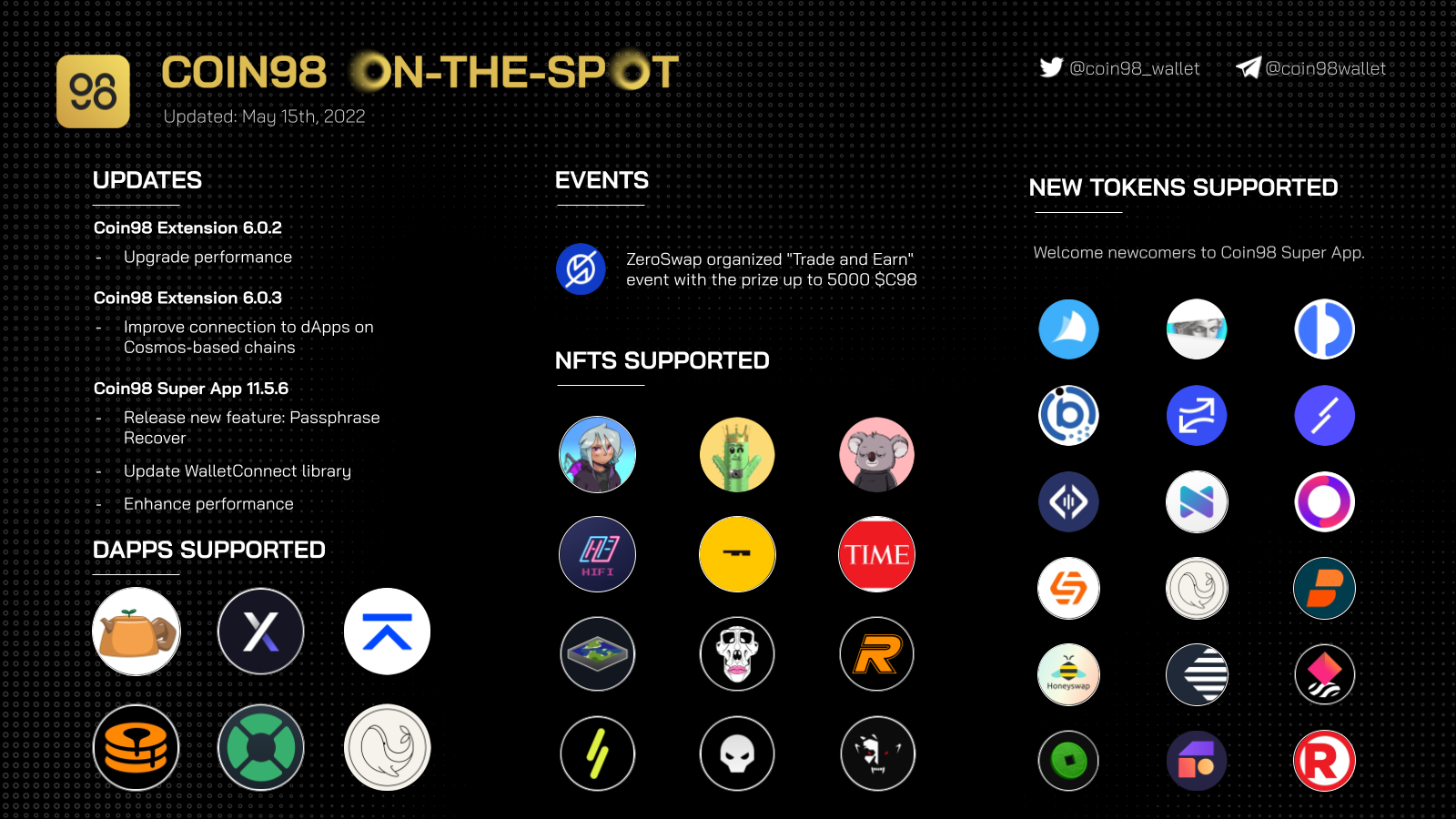 About Coin98 Super App
Coin98 is the #1 crypto super app designed to seamlessly connect a billion users to the crypto world safely and securely. We offer users across the globe a comprehensive and trusted ecosystem of essential services including but not limited to a non-custodial, multi-chain NFT & cryptocurrency wallet, built-in DEXs, Cross-chain Bridge & DApp Browser, a powerful Terminal, attractive Earn, Gift & Campaign, and Others.