Coin98 Super App
Coin98 On-the-spot | W18.2022
May starts with nonstop shifts in Coin98 such as Coin98 Extension upgrades, and the International Worker Day event to name a few.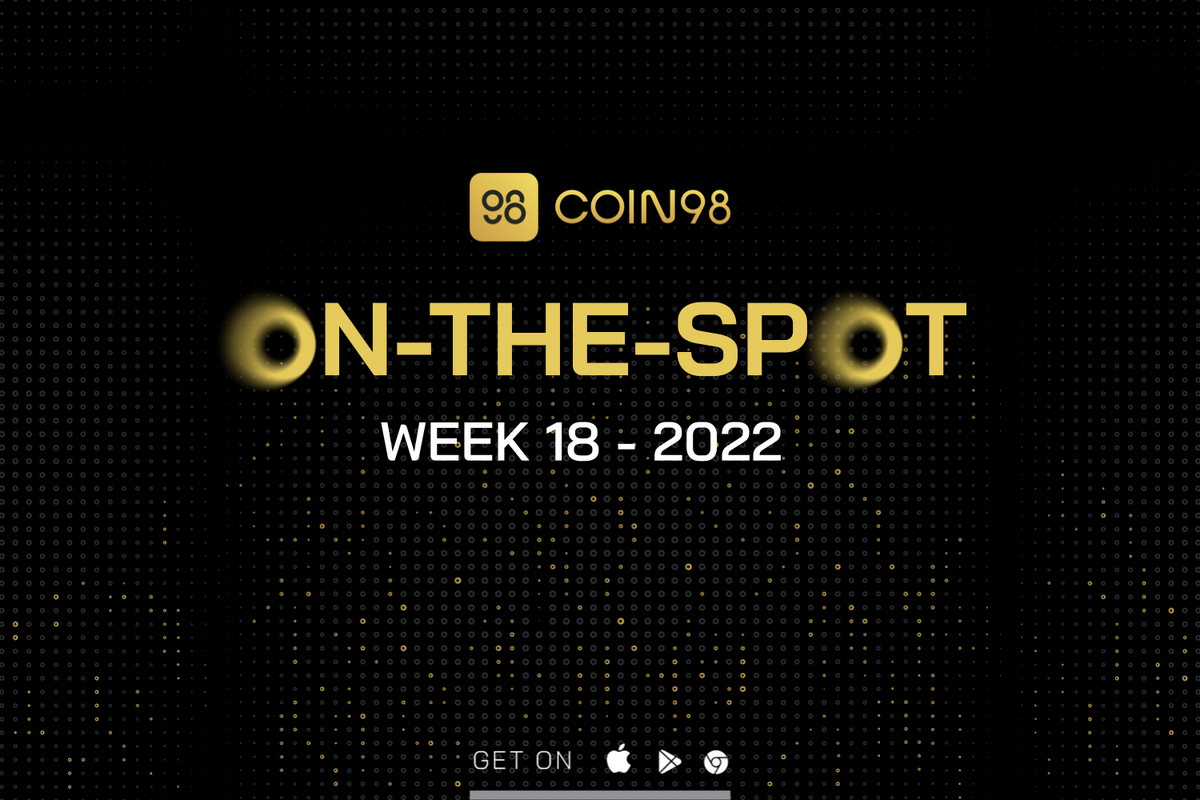 Let's scroll down to explore in more detail!
Updates
During the 18th week, two new versions have been released on Coin98 Extension:
Coin98 Extension V6.0.0
Deliver a completely fresh new user interface that is neater, cleaner, and more intuitive to navigate.
Integrate a new Services tab equipped with a whole wallet functionality, Coin98 Staking, integrated Live Chat Support, and more.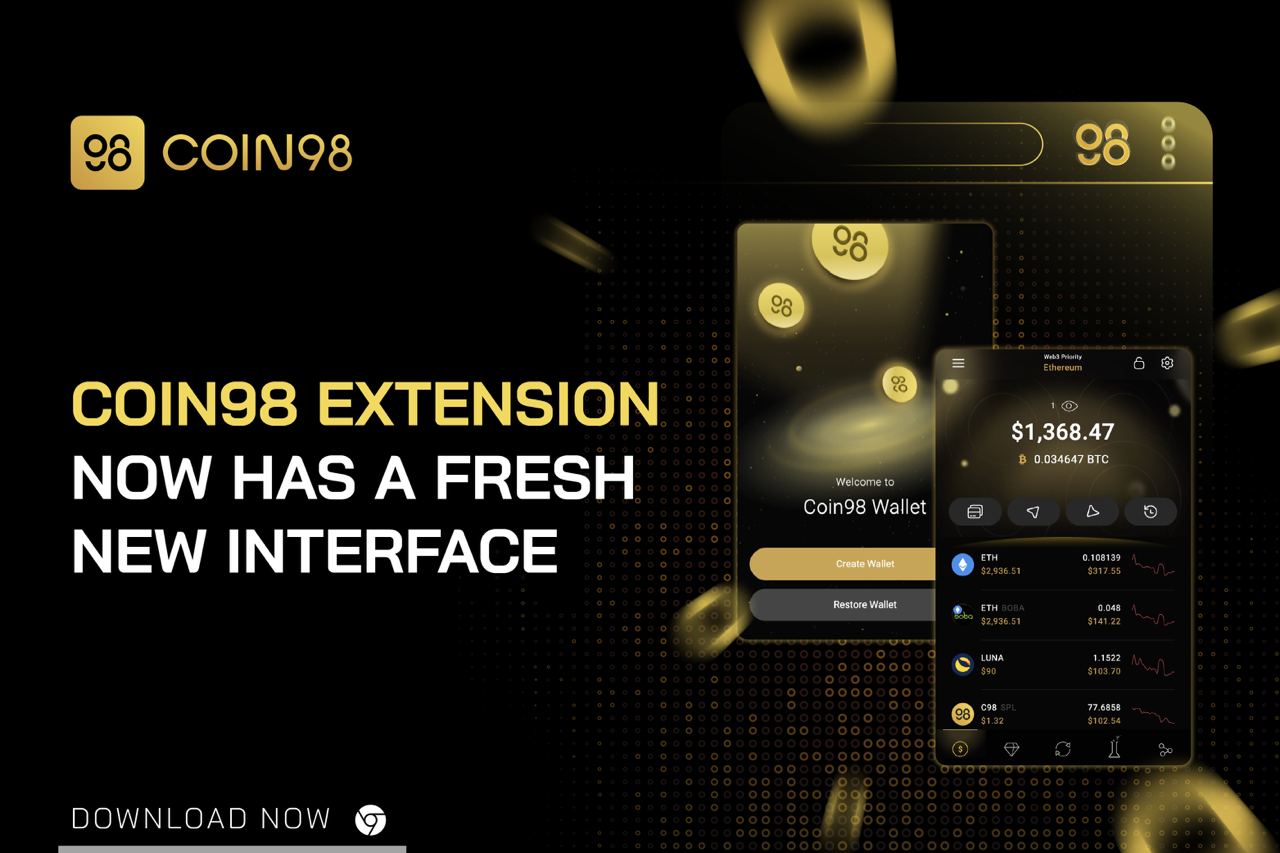 Coin98 Extension V6.0.1
Carrying on the upgrades, version 6.0.1 brings more thrilling changes. Here are some key points to look at:
Support custom Cosmos-based chains, which means users don't have to spend much time searching for Chain ID or other parameters to add networks manually. Yet they can simply connect to the desired dApps, Coin98 Extension will handle the part in an automatic way.
Enhance request method with more informative and optimized confirmation progress.
Upgrade performance.
Download and enjoy the Coin98 Extension now: chrome.coin98.com.
Events
International Workers' Day Celebration Event
On the occasion of International Workers' Day, Coin98 held an event of inviting friends and swapping with a total prize of $5000 C98.
The event opens from 03:00 PM (UTC+7), April 28 to 11:59 PM (UTC+7) May 20, 2022.
Interested in the event? Join now: International Workers' Day Celebration Event: The total prize of $5,000 C98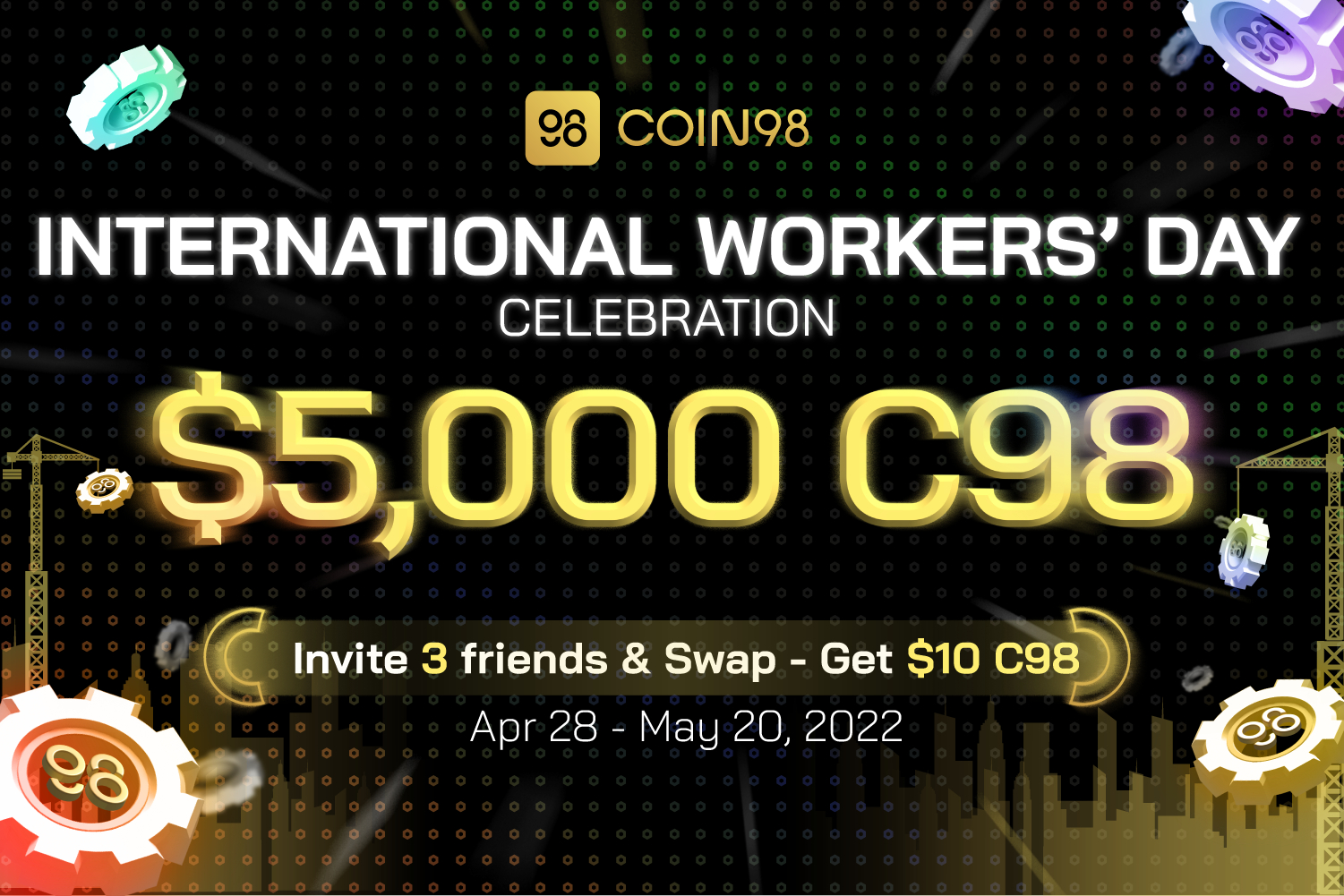 DApps supported
More dApps are supported on Coin98 Super App weekly. Let's welcome 6 new friends to Coin98 on Week 18:
WigoSwap is a DeFi platform that utilizes the Fantom network to offer an Automated Market Maker (AMM) alongside yield farming and NFT marketplace. WigoSwap provides users with a swift, and comprehensive protocol within the DeFi industry.
Bumper is a decentralized volatility protection protocol built on the Ethereum blockchain. It's designed to provide an easy-to-access way to minimize downside volatility, while still retaining all the upside potential of cryptocurrencies.
Friktion is DeFi-powered, risk-adjusted return generation strategy for DAOs, individuals, and traditional institutions. Permissionless access to institutional-grade structured products and risk management.
Thetanuts Finance is a multi-chain structured products protocol that sells automated options strategies to generate diversified high organic yield for users.
FODL is a fully decentralized (non-custodial) leverage trading platform using liquidity from collateral lending platforms like Compound and Aave instead of funding rate and margin markets.
NFT20 is a permissionless p2p protocol to tokenize NFTs and make them tradable on decentralized exchanges such as UniSwap or Sushiswap.
Tokens and NFTs supported
Coin98 Super App already supports NFTs on BNB Smart Chain, Solana, Polygon, Avalanche, and other EVM blockchains, which allows users to transfer and store NFT right on the app and extension. Many new NFTs are supported on Coin98 this week including Gamester Apes, CyberBearz Army, Vox Collectibles, 888 inner circle, Lives of Asuna, Rumble Kong League, Coolman's Universe, The Shiboshis, Galaxy-Eggs, WolfAngers, Kalmy's Universe, The Bull Society.
Coin98 always aims to support not only more NFTs but also all the new and most popular tokens in the market to adapt to users' increasing demands on DeFi.
Overview of Coin98 On-the-spot W18.2022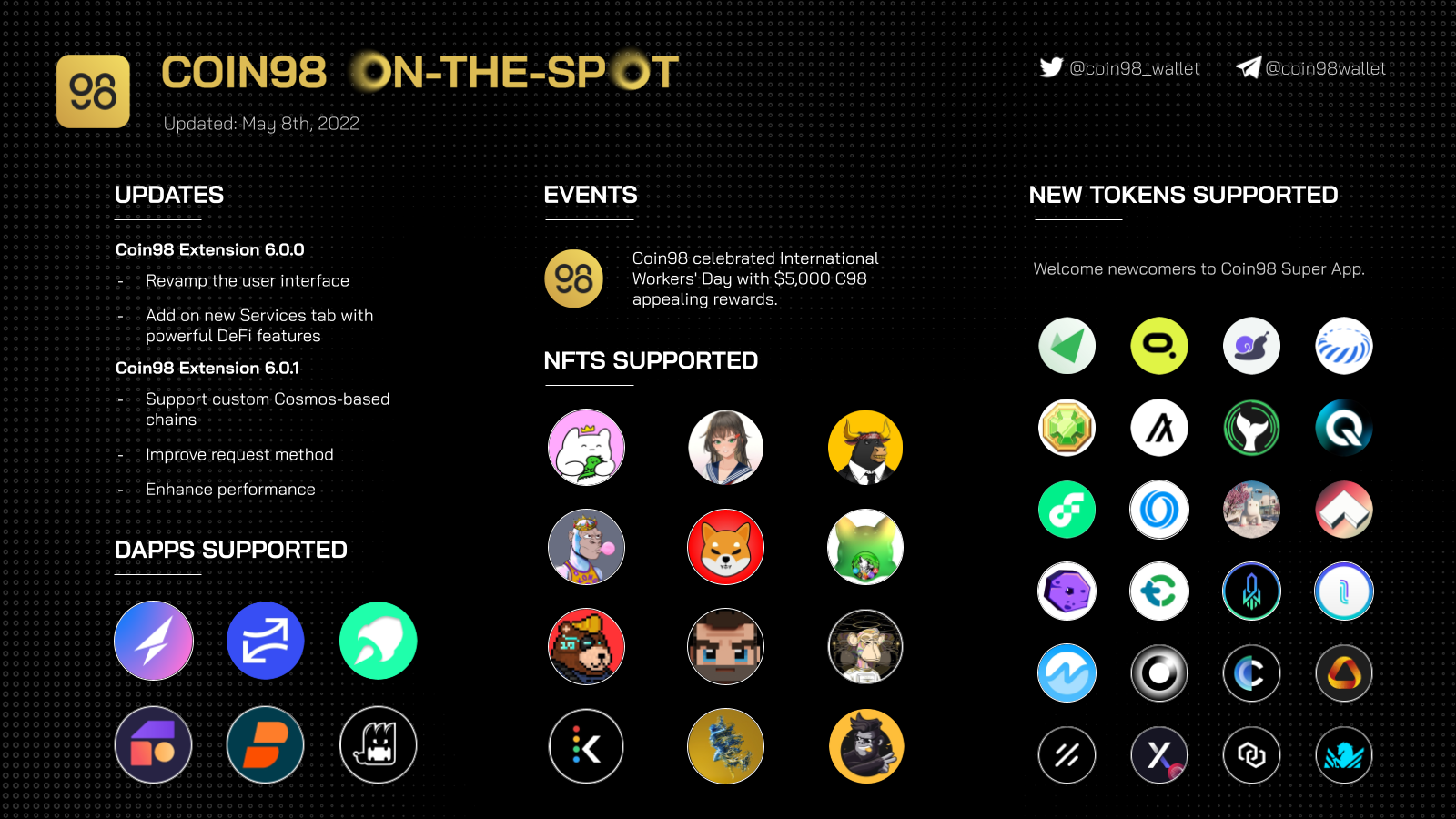 About Coin98 Super App
Coin98 is the #1 crypto super app designed to seamlessly connect a billion users to the crypto world safely and securely. We offer users across the globe a comprehensive and trusted ecosystem of essential services including but not limited to a non-custodial, multi-chain NFT & cryptocurrency wallet, built-in DEXs, Cross-chain Bridge & DApp Browser, a powerful Terminal, attractive Earn, Gift & Campaign, and Others.