Coin98 partners with Band Protocol to enhance real-time price for C98
The partnership between Coin98 and Band Protocol has been leveraged to a new level with the Price Feed Solution for C98 (token) from Band.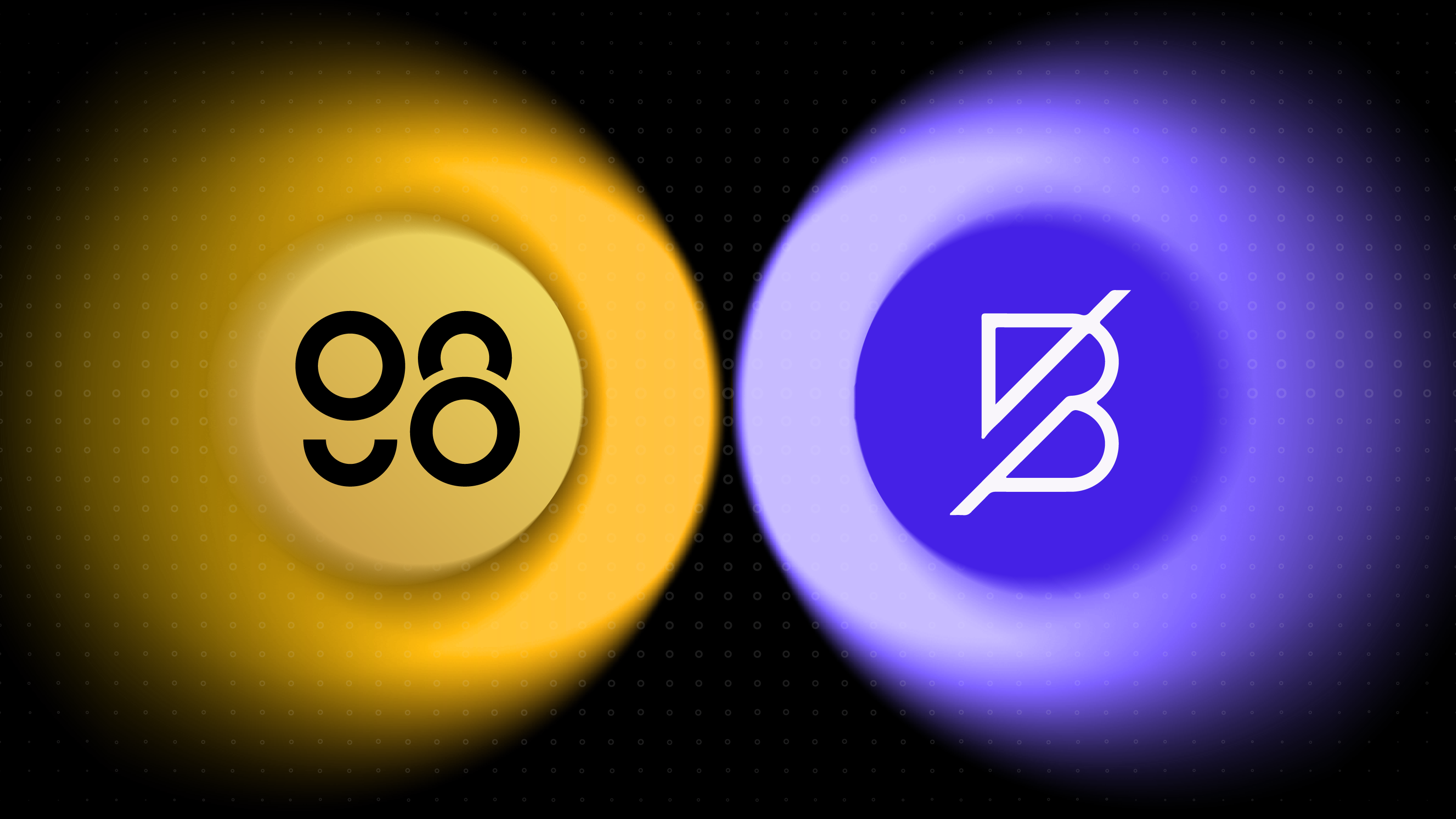 Coin98 is a DeFi ecosystem with the aim of making it easy for users to access DeFi. To serve that goal, Coin98 has developed a suite of products that fully serve the needs of users, from transactions, storage to asset management, lending, savings,... In particular, Coin98's product suite is provided on Multi-chain, providing an outstanding smart DeFi experience, users do not need to take too many steps or have a deep understanding of Blockchain.
C98 is the ecosystem token issued by Coin98 to the project's participants. C98 token is used for different cases: ecosystem development, staking incentives, governance and unique memberships rights.
Band Protocol is a decentralized, permissionless and time-tested data oracle that aggregates real-world data and sends it to smart contracts on blockchains. Representing one way to bring external data safely and securely to the on-chain environment, Band Protocol already provides data about  230+ cryptocurrencies and real-world information such as fiat currency, stock, commodity price data, and more.
Under the terms of the partnership, Band Protocol provides an oracle price feed solution for C98 token in Ethereum and Binance Smart Chain (BSC). This solution helps to stabilize the price accuracy of C98 (token) on platforms that C98 is listing and lending/ borrowing or liquidation in the near future.
Band Protocol relays the data in different decentralized ecosystems and enables the smart contract to operate. It is a middleware layer operating between Coin98 as a decentralized app and various data sources. Due to the benefits that price feed from Band Oracles, this helps to open up more opportunities for Coin98 to partner with other lending protocols, utilities  and provides more use cases for C98.
"Our team is always looking for the potential blockchain projects that contribute to a rich ecosystem of decentralized applications to life. With the enhanced real-time price for C98 from Band Protocol's price feed, more DeFi applications will be opened up, which in the early stage is lending and borrowing. Coin98 can rely on fast data requests, fast addition of new asset markets, also, Band Protocol provides a reliable, time tested data solution that will be helping us in consolidating our decentralization & privacy principle." Vinh The Nguyen, Co-Founder of Coin98 Finance
"We have been working with Coin98 team since late 2020, and now are really excited to provide real-time price data for their token (C98). It's important to have such information for lending platforms to utilize the use case of this token, and Band Protocol is happy to assist here with its transparency and reliability. We hope to collaborate with Coin98 even more in the future." Catherine Tuntiserirat, Head of Growth
About Band Protocol
Band Protocol is a cross-chain data oracle platform that aggregates and connects real-world data and APIs to smart contracts. Blockchains are great at immutable storage and deterministic, verifiable computations — however, they cannot securely access data available outside the blockchain networks. Band Protocol enables smart contract applications such as DeFi, prediction markets, and games to be built on-chain without relying on the single point of failure of a centralized oracle. Band Protocol is backed by a strong network of stakeholders including Sequoia Capital, one of the top venture capital firms in the world, and the leading cryptocurrency exchange, Binance.
Website | Whitepaper | Telegram | Medium | Twitter | Reddit | Github
About Coin98
Coin98 is a leading all-in-on DeFi platform with a full suite of products including Coin98 Wallet, Coin98 Exchange, and SpaceGate cross-chain bridge. The Coin98 wallet is a non-custodial, multi-chain crypto & NFT wallet, built as an infrastructure for the multi-chain future.