Coin98 Super App
Coin98 On-the-spot | W31.2022
Let's catch up on what's new on Coin98 throughout the first week of August!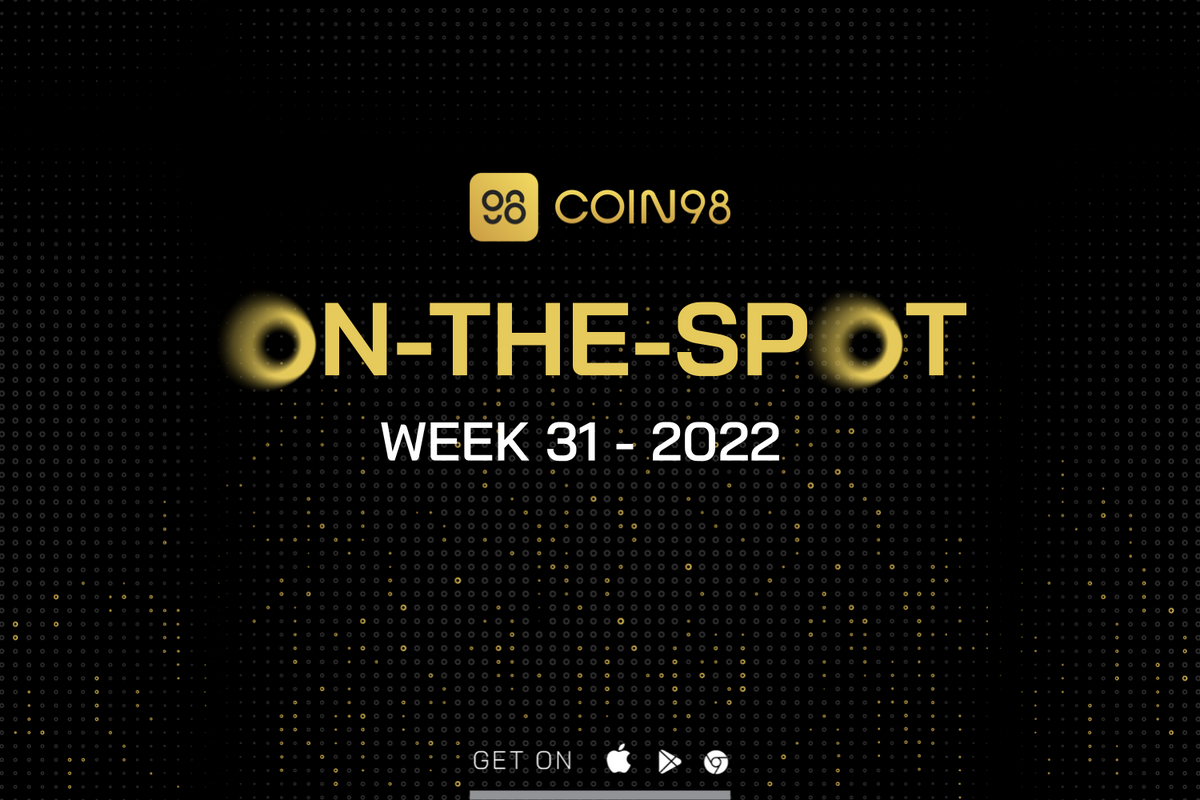 Updates
As the leading DeFi & NFT wallet, Coin98 empowers users by providing the whole powerful features for their crypto-everything experience and constantly thrives on hard work at enhancement.
Both Coin98 Super App and Coin98 Extension were upgraded last week for better productivity and security.
Make sure to have your Coin98 Super App and Coin98 Extension updated for the best experience: https://coin98.com/wallet
DApps supported
Coin98 is meant to help users reach every corner of Web3 on multichain at ease. Hence, not only does Coin98 allow universal access to dApps on 30+ blockchains so far, but we also proactively support dApps for users to navigate in a most simple and intuitive way.
New dApps supported on the 31st week:
BovineVerse is a new Fi+ metaverse platform in the era of Web 3.0, committing to developing a multi-verse worldview.
Hyperspace is an NFT aggregator and marketplace built on Solana, allowing users to sell NFTs and buy directly from any major marketplace, all in one place.
Buffer Finance is a gamified options trading platform that allows users to buy and settle options on multiple assets directly against a liquidity pool.
Tokens and NFTs supported
Coin98 Super App already supports NFTs on BNB Smart Chain, Solana, Polygon, Avalanche and other EVM blockchains, which allows users to transfer and store NFT right on the app and extension. Many new NFTs landed on Coin98 during the week, namely Quirkies Originals, Netvrk Land, CubeX Official NFTs, [ Ledger ] Market Pass - Genesis Edition, Beyond Earth Land, Degen Toonz, Care Bears Forever, Rags to Richie by Alec Monopoly, Psychedelics Anonymous, 10KTF, ZenApe, The MV3 Universe.
Coin98 aims to support not only more NFTs but also all the new and most popular tokens in the market to adapt to users' increasing demands on DeFi. New supported tokens last week were Origin Dollar (OUSD), Gunstar Metaverse (GSTS), Gunstar Metaverse Currency (GSC), Rubic (RBC), Umee (UMEE), Klaydice (DICE), PowerPool Concentrated Voting Power (CVP) and more.
Overview of Coin98 On-the-spot W31.2022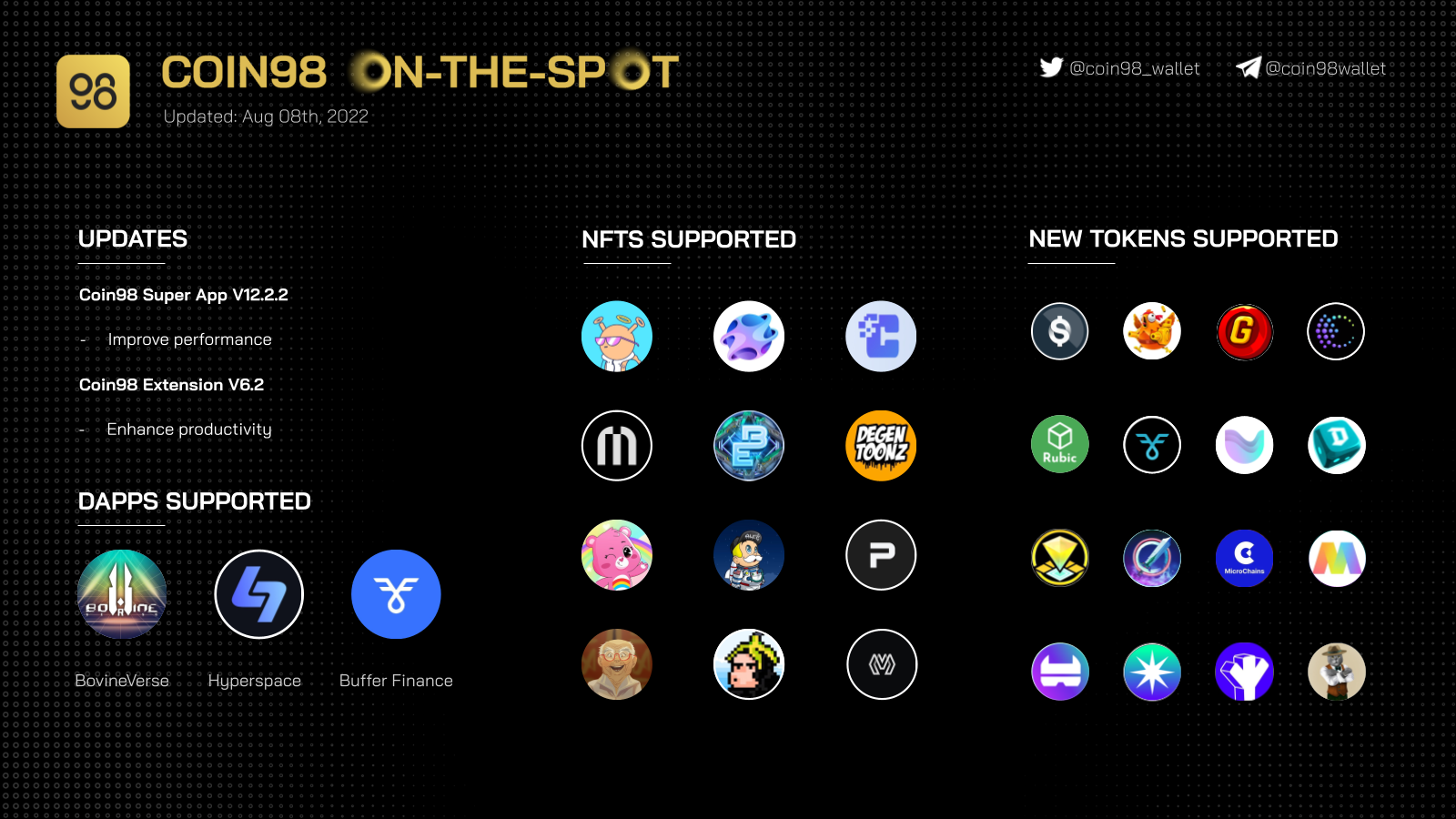 About Coin98 Super App
Coin98 is the #1 crypto super app designed to seamlessly connect a billion users to the crypto world safely and securely. We offer users across the globe a comprehensive and trusted ecosystem of essential services including but not limited to a non-custodial, multi-chain NFT & cryptocurrency wallet, built-in DEXs, Cross-chain Bridge & DApp Browser, a powerful Terminal, attractive Earn, Gift & Campaign, and Others.