Coin98 Super App
Flow To Earn! The new way to earn X Points is ready!
Coin98 has rolled out Flow To Earn, an always-on activity to earn X-Point.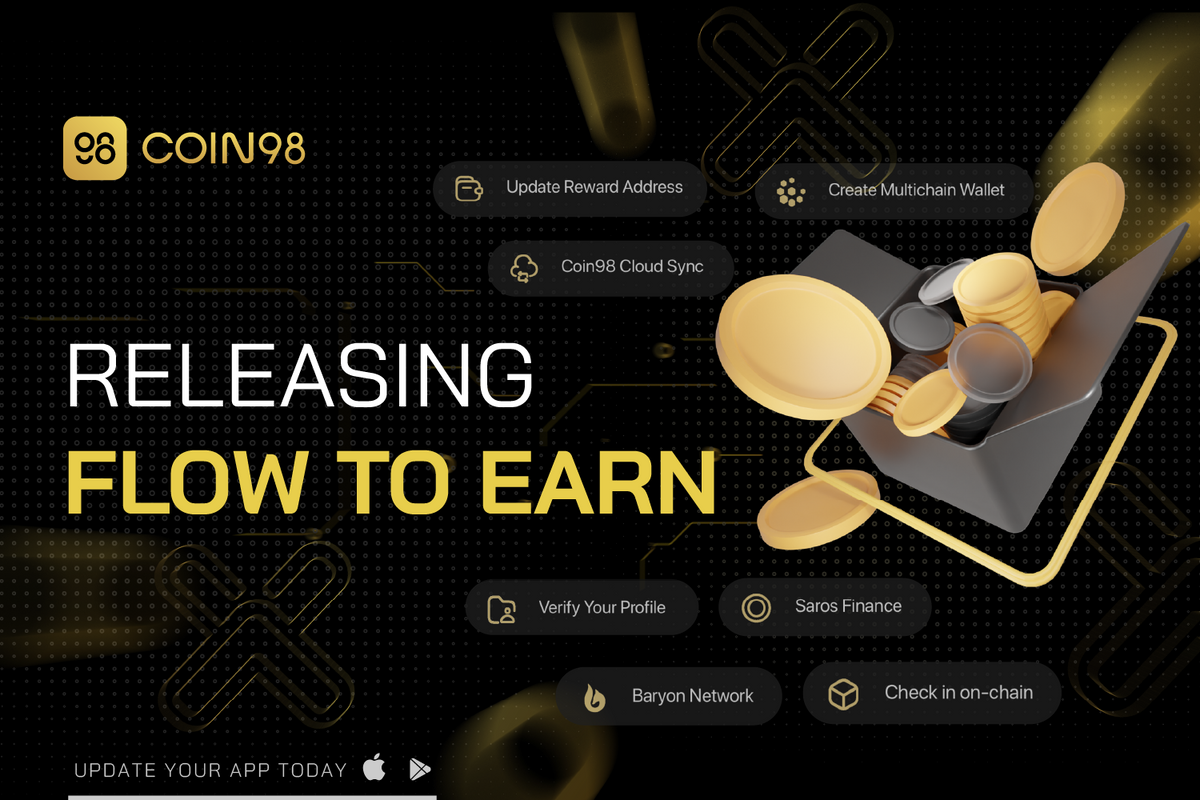 Are you ready to get free X-Point with just a few simple steps? Flow To Earn is airing! Join us right away by updating your app to the most recent version (V12.7).
Regardless of the market's season, Coin98 operates continually for the sake of innovation and expansion. We have developed a new activity on the most recent version called Flow To Earn in response to the "X-To-Earn" boom phenomenon.
Discover Flow To Earn
Flow To Earn is an always-on activity on Coin98 Super App that gives users a chance to earn 500 X-Point by completing simple tasks.
Learn more about What it X-Point is?
While introducing Coin98 Super App, an All-In-One DeFi services station, so they can get a complete experience in one single app, we are positioned to encourage a new generation of users to join the Web3 space through this activity.
In addition to the native swap on the super app, Coin98 offers users extra ways to accumulate X-Point in their wallets.
Coin98 also gives more opportunities for users to have X-Point in their wallets besides the native swap on the super app.
Flow To Earn details:
Users need to conduct 7 tasks below:
You will certainly receive 500 X for participating in more Coin98 Super App activities and campaigns after finishing the tasks, specifically:
C98 conversion
X Points can be accumulated to convert X to C98 according to each package.
Learn more about https://coin98.net/turn-x-points-into-c98
Event participation
We frequently provide events where you may swap X-Point for a variety of worthwhile rewards
As of this writing, you can use your X-Point to join the Pick Your Star campaign. The reward of up to 50,000 C98.
Play now: https://c98.link/coin98-pick-your-star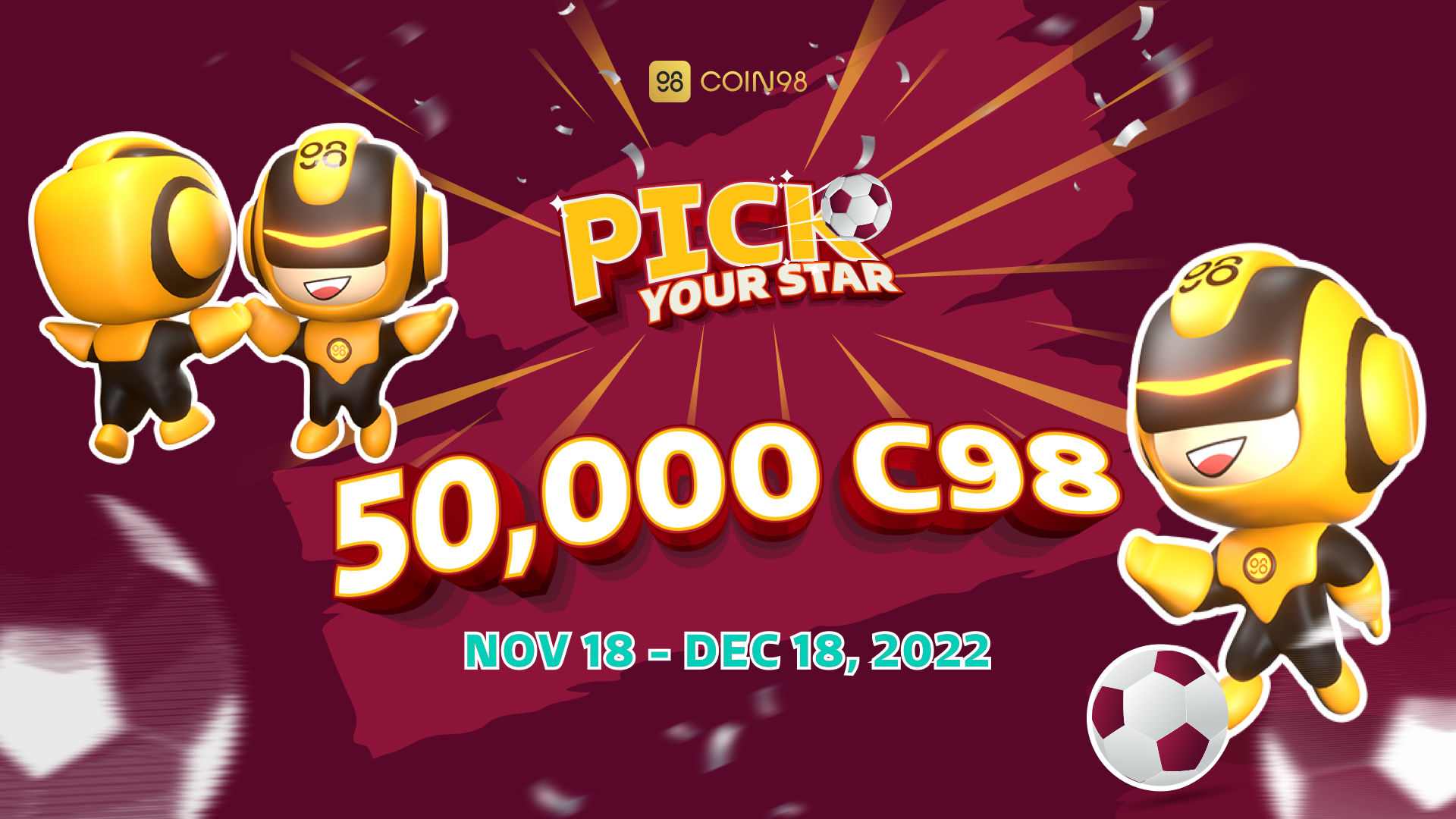 There will be hundreds of campaigns in town. Be prompt and gather X Points to take the lead!
Guide
Download Coin98 Super App
Please ensure Coin98 Super App is on your devices and has a multichain wallet.
Access Flow To Earn
Step 1: Click Rewards Hub on the home screen to enter!
Step 2: Choose Flow To Earn
Step 3: Start your mission!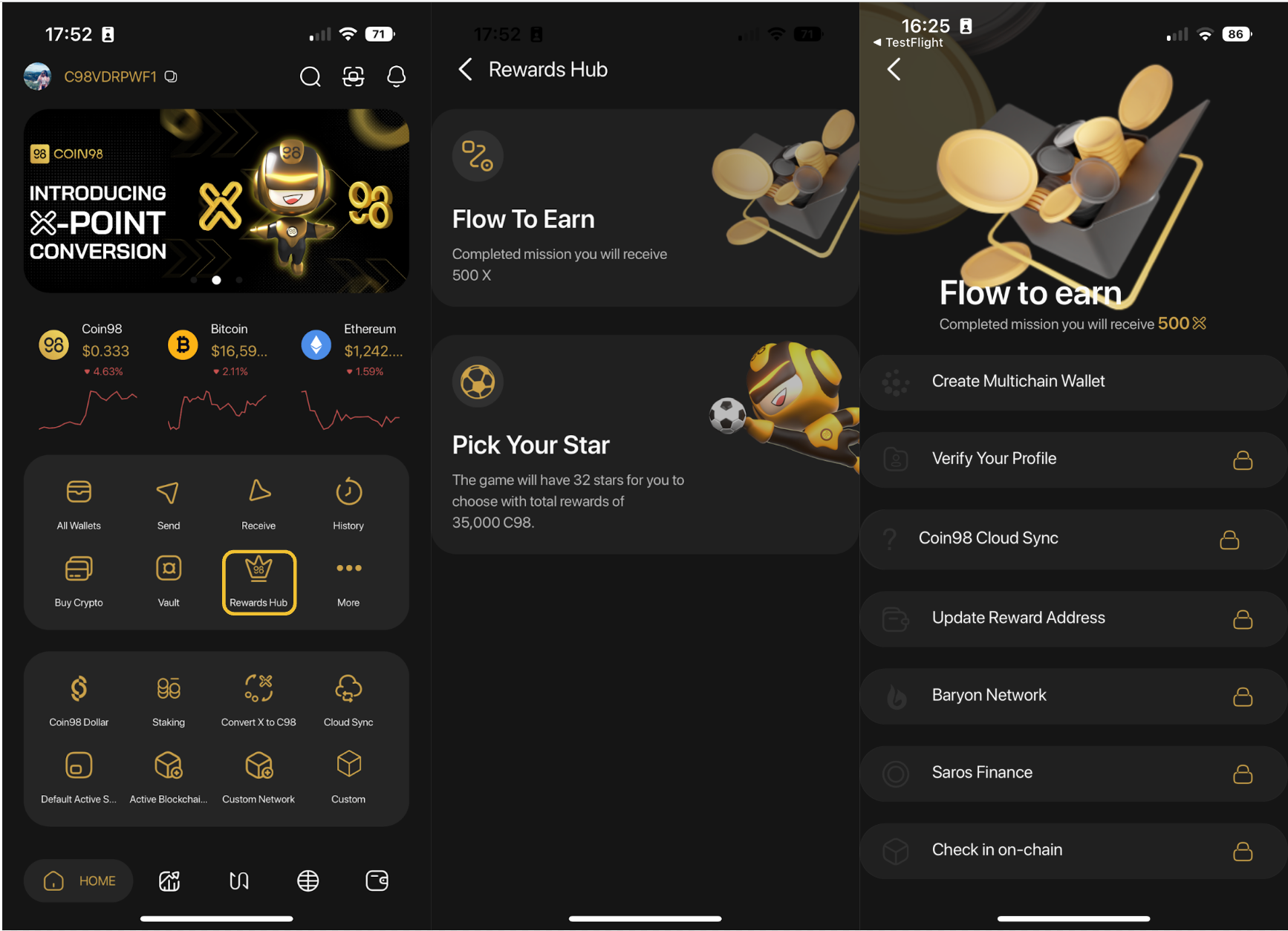 Note:
It would be best if you created a multichain wallet before doing other tasks regardless of their order.
You need a few BNB coins to sign the on-chain contract for the Checkin on-chain mission.
The system will automatically direct you to the necessary precise zone for execution when you click each mission.
All users are eligible for this activity.
Before claiming X-Point, all missions must be completed.
It takes a short time for the system to check your eligibility.
About Coin98 Super App
Coin98 is the #1 crypto super app designed to seamlessly connect a billion users to the crypto world safely and securely. We offer users across the globe a comprehensive and trusted ecosystem of essential services, including but not limited to a non-custodial, multi-chain NFT & cryptocurrency wallet, built-in DEXs, Cross-chain Bridge & DApp Browser, a powerful Terminal, attractive Earn, Gift & Campaign, and Others.