Coin98 Labs
Coin98 secures a seven-figure investment from DWF Labs to accelerate Web3 global adoption
Coin98 is thrilled to announce that we have secured investment from DWF, a well-known international digital asset market maker and multi-stage Web3 investment firm, to power-boost Web3 mass adoption.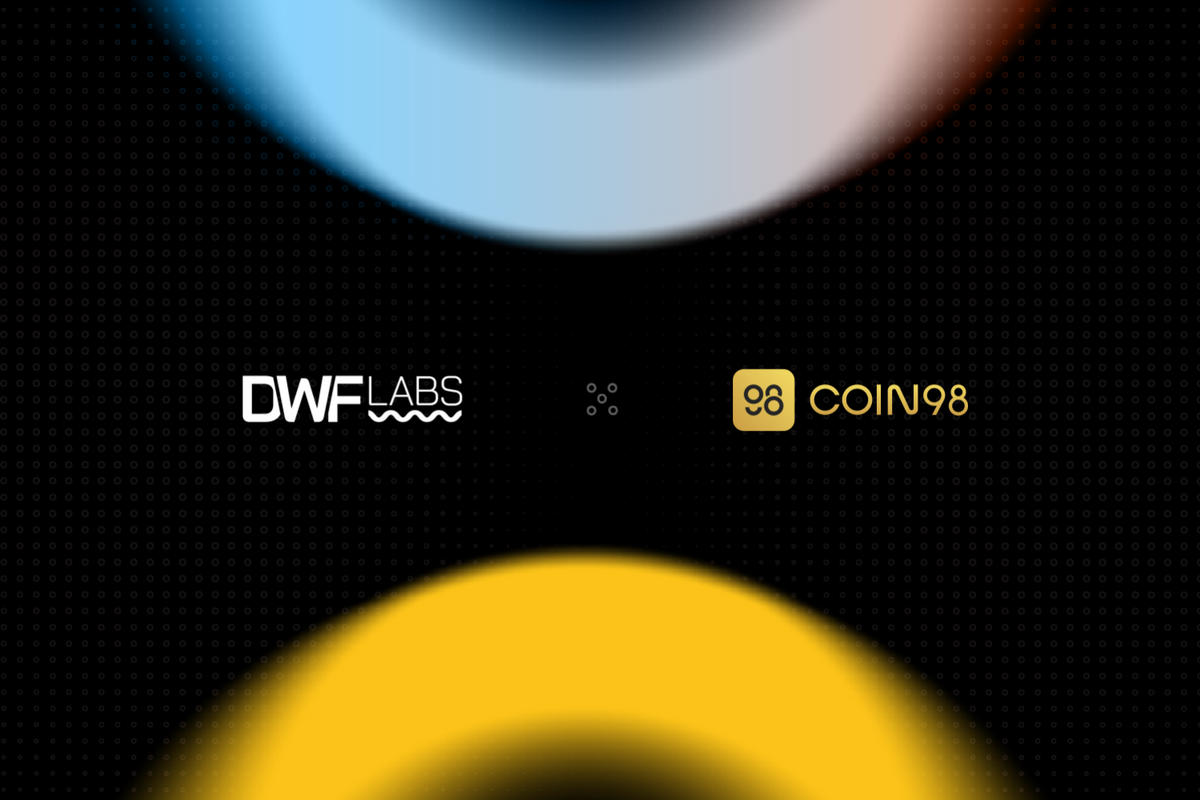 When it comes to widespread adoption, cryptocurrency is up against a tremendous challenge. The user experience is complex and needs more development. Even the most basic crypto task — having total control over their digital assets — is difficult or confusing for newcomers. Pursuing the mission of bridging the gap between Web2 and Web3, Coin98 is building a full suite of products, including Coin98 Wallet, SpaceGate Cross-chain bridge, and further features that work in progress.
Coin98 Wallet is a multichain, non-custodial wallet that serves 6M+ users worldwide. With the integration of 70+ blockchains, Coin98 brings a seamless experience to asset management and utilization for every user, from the L1s to L2s enthusiasts. Following the growth of Web3, Coin98 has provided advanced features, including native swap, fiat on-ramp, dApp browser, and a powerful DeFi toolbox in order to serve users at best.
DWF Labs is a global Web3 investment firm located in Korea, Singapore, Switzerland, the United Arab Emirates, and the British Virgin Islands. DWF Labs provides liquidity services for Web3 companies, exchange listing, and other advisory services. DWF Labs is part of Digital Wave Finance (DWF), one of the world's top industry traders.
Through this collaboration, DWF will support investment, consultation, liquidity provision, and marketing initiatives for the global expansion of all products built by Coin98. Based on that backing, Coin98 boldly sets the stage for decentralization to promote mass-market cryptocurrency experiences and let the upcoming millions of people participate in the most exciting area of future finance.
About DWF Labs
DWF Labs is a leading global digital asset market maker and multi-stage Web3 investment firm, providing support from token listing to market making to OTC trading solutions.
With offices in Singapore, Switzerland, the UAE, South Korea, and BVI, DWF Labs is part of the parent firm Digital Wave Finance (DWF), which consistently ranks among the top 5 trading entities by volume in the cryptocurrency world through its proprietary technology for high-frequency trading.
About Coin98 Super App
Coin98 is the #1 crypto super app designed to seamlessly connect a billion users to the crypto world safely and securely.
We offer users across the globe a comprehensive and trusted ecosystem of essential services, including but not limited to a non-custodial, multi-chain NFT & cryptocurrency wallet, built-in DEXs, Cross-chain Bridge & DApp Browser, a powerful Terminal, attractive Earn, Gift & Campaign, and Others.