Coin98 Super App
Coin98 Super App June 2022 | Highlights and Milestones
Coin98 (ERC20) was listed on Coinbase, Coin98 Labs acquired Yunero. What's else? Keep reading.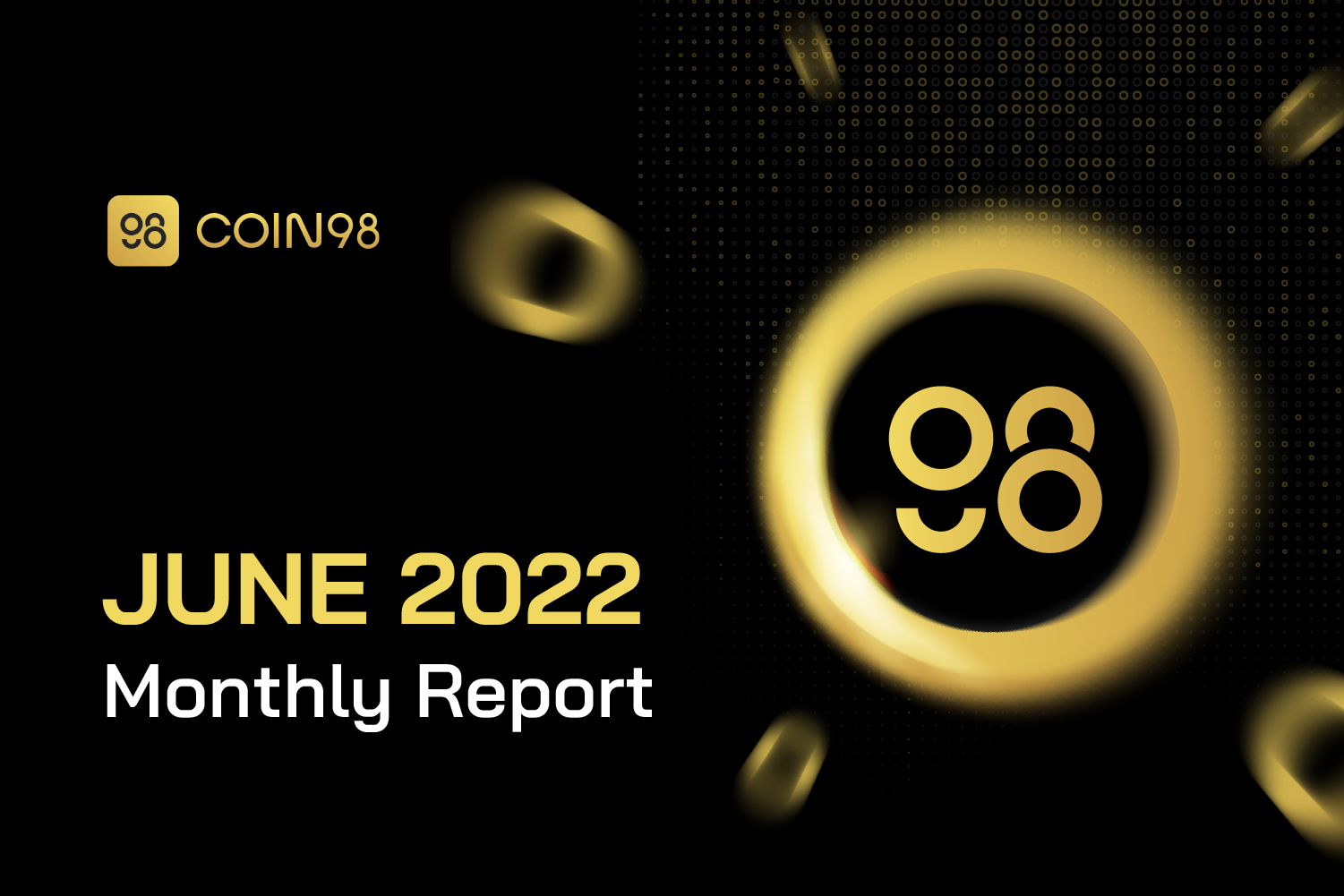 It's been a whirlwind of emotions seeing Coin98 (ERC20) listed on Coinbase while Coin98 Labs acquired Yunero, building up a gaming arm to fulfill the Coin98 ecosystem and boost the Web3 mass adoption.
What are spotlights in June? Read on this blog.

To sum up, Coin98 currently supports over 60 blockchains and is eager to continue growing our footprint in various potential blockchains in the crypto world. Besides, we are working on many projects to unlock future collaboration and innovation, partly accelerating the accessibility to the crypto market through Coin98 Super App and Coin98 Extension.
We achieved each milestone thanks to your support and our tireless efforts. In July, there will be a lot of new developments, and we hope you can join us to mark these moments.
Don't forget to follow our channels to be the first to get announced!
About Coin98 Super App
Coin98 is the #1 crypto super-app designed to seamlessly connect a billion users to the crypto world safely and securely. We offer users a comprehensive and trusted ecosystem of essential services across the globe, including a non-custodial, multi-chain NFT & cryptocurrency wallet, built-in DEXs, Cross-chain Bridge & DApp Browser, and a powerful Terminal, attractive Earn, Gift & Campaign, and Others.