Coin98 Super App
Coin98 now supports Ledger & Trezor One Hardware Wallet, taking security to the next level
From version 11.3 of Coin98 Super App, Coin98 users can connect the most common hardware wallets available on the market: Ledger Nano S and Ledger Nano X.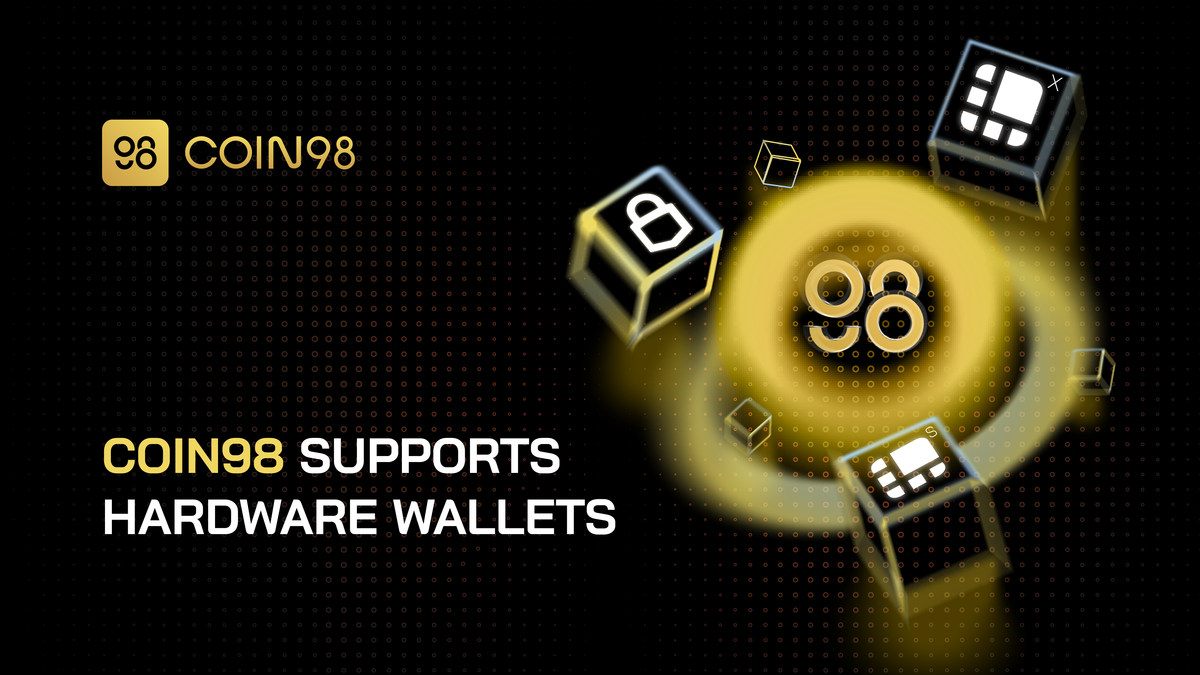 Coin98 recently released the latest versions of the Super App and the Extension, which includes Ledger Nano S/X and Trezor One devices support. This enables a whole new level of "funds-are-safu": to have the security of cold storage with the convenience of a hot multi-chain wallet.
Coin98 Super App - Non-custodial Protection
"Your keys, your coins". Coin98 has lived by the motto of decentralization since day 1.
Users have the freedom to operate all of Coin98's features with their own passphrases, which means that we do not have any access to the users' data.
In the drivers' seats, users have control over their assets any time, any place, no exception.
Maximizes security for Coin98 users with Ledger and Trezor One Hardware Wallet support
As secure as a non-custodial wallet is, there are always potential risks when you are connected to the internet. How? A simple keylogger malware injected by clicking random links can make you lose all of your funds on a beautiful Sunday morning.
Understanding this vulnerability, Coin98 included a major change in the latest versions, enabling Ledger Nano S/X and Trezor One connection to the Super App and Extension.
Your private keys/passphrases are physically stored in Ledger and Trezor One Hardware Wallet, offering an offline route for signing transactions. Simply put, you can execute transactions on Coin98 without exposing your private keys/passphrases to potential malware on the internet. Top-notch security!
Interested yet? Let's find out how to connect Ledger Hardware Wallet to Coin98 Super App & Coin98 Extension.
How to connect?
You can connect Ledger devices to Coin98 Super App via Bluetooth & Coin98 Extension easily. Detailed guidance here.
You can connect Trezor One to Coin98 Extension via a USB port. Detailed guidance here.
Moving forward
You have a hardware wallet but it's not Ledger?  Don't worry. In the next release, the list is not exhaustive. We won't stop there.
About Coin98 Super App
Coin98 is the #1 crypto super app designed to seamlessly connect a billion users to the crypto world safely and securely. We offer users across the globe a comprehensive and trusted ecosystem of essential services including but not limited to a non-custodial, multi-chain NFT & cryptocurrency wallet, built-in DEXs, Cross-chain Bridge & DApp Browser, a powerful Terminal, attractive Earn, Gift & Campaign, and Others.