Coin98 Super App
Coin98 Wallet partners with Chromia to develop DeFi through real-world sectors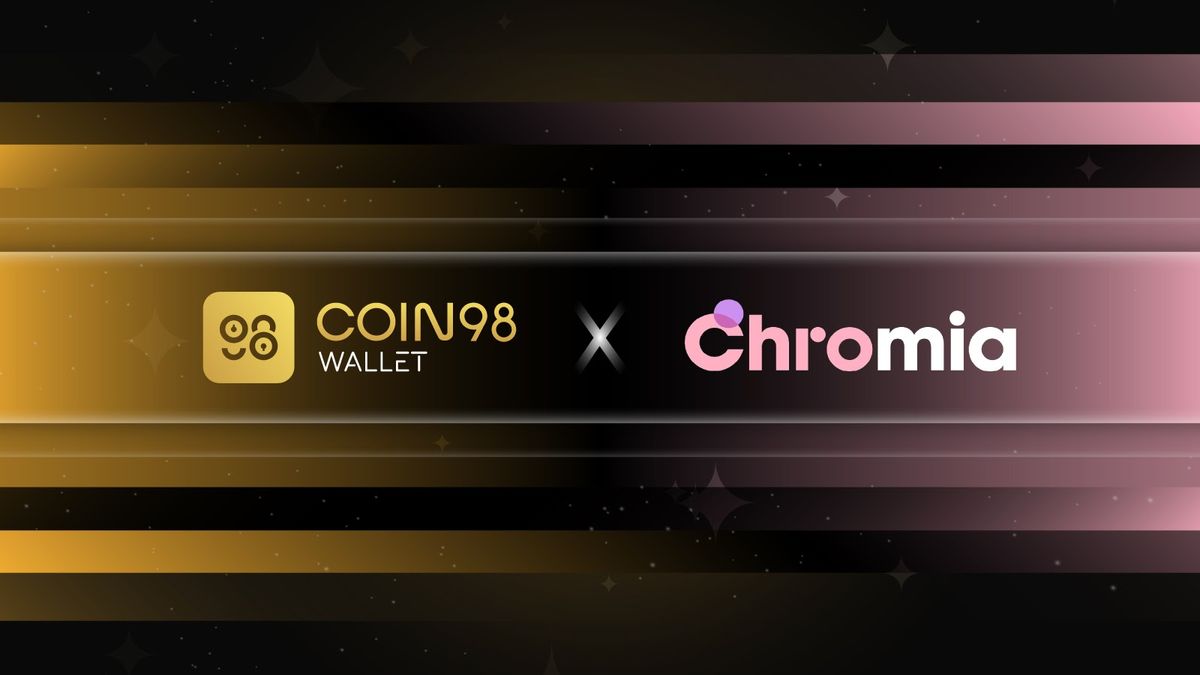 Coin98 Wallet has formed a partnership with Chromia - a blockchain platform to solve the scalability problems for dApps - to accelerate DeFi adoption in many new sectors.
With the collaboration, Coin98 Wallet & Chromia have a vision of building a bridge that's not only compatible with Ethereum, enabling cheaper and faster transactions, but also delivering technical solutions to the real world.
Coin98 Wallet now supports CHR - Chromia's ERC-20 token. In addition, Coin98 Wallet users can get access to a wide variety of DApps and games built on this platform, such as the famous My Neighbor Alice. This opens the door to more exciting experiences, while building a launchpad for Chromia in one of the fastest growing crypto markets.
Coin98 Wallet will be assisting Chromia in delivering its autonomous mainnet and Chromia Originals NFTs later this 2021. Blockchain gaming is expected to get huge benefits, in which users will soon own items not only in games but also on the blockchain. With Coin98 Wallet version X releasing this May, users can enjoy the fully enhanced UX/UI that allows a fast & flawless connection with all finance, gaming, real estate, and healthcare DApps built on this blockchain.
Coin98 Wallet expects an expansion of our DeFi gateway following this partnership, bringing a brighter future for DeFi in many new sectors, with numerous opportunities waiting to be discovered. We will continue to work closely with Chromia towards the mutual goal of establishing a unique connection for the implementation of DeFi in the real world.
About Chromia
Chromia is a blockchain platform that aims to solve the scalability problem for DApps that consists of a network of relational blockchains. DApps can be written in a way that is familiar to developers all over the world, whether they work on large enterprise applications, games, or smaller projects.
Current implementations of DApps on Chromia includes: finance, gaming, real estate, and healthcare. In the future, Chromia will also focus on DApps involving supply chain, enterprise services, and IoT.
About Coin98 Wallet
Coin98 Wallet is a non-custodial wallet used to store, manage, trade, swap multi-chain, multi-source digital assets. It supports the most popular chains, including BTC, ETH, TOMO, Tron, Binance Smart Chain, Solana, Polkadot, Kusama, Huobi ECO Chain, Near, Avalanche, Binance Chain, Celo, Band, Kava, Cosmos, Thor, Fantom, Polygon, Persistence, Elrond, Harmony... Coin98 Wallet has both the Mobile App and the Extension version that act as a gateway, connecting users to the DeFi world.
Download
Follow us