Coin98 Super App
Coin98 Wallet integrates with DODO, empowering users worldwide with our multi-chain wallet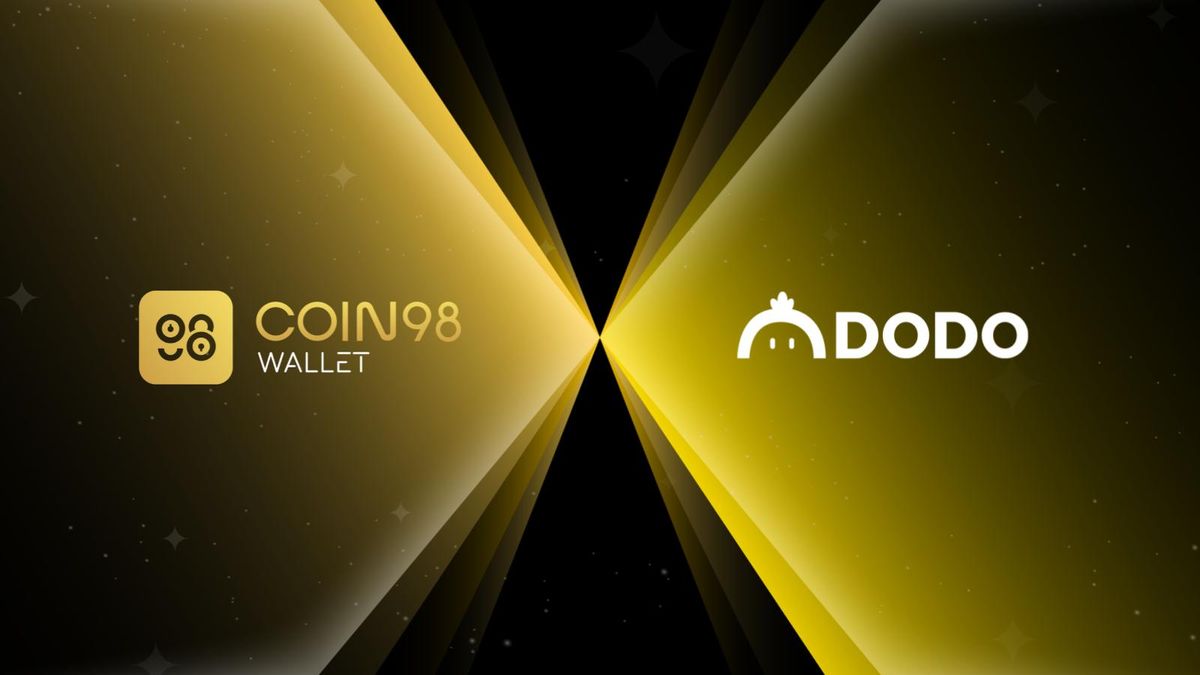 Coin98 Wallet is happy to announce that DODO has integrated Coin98 Wallet as one of its official wallets, bringing the benefits of our multi-chain wallet to a wider range of audience.
DODO is a unique DEX that combines the exclusive mechanism of Proactive Market Maker (PMM) algorithm, Crowdpooling, and SmartTrade features. Reaching $200 million in TVL during May 2021, DODO has proven itself to be one of the most popular DEXs in the DeFi space.
With Coin98 Wallet integrated into DODO's official list of wallets, all users can now connect their multi-chain wallets to experience DODO easily, seamlessly, and conveniently. Moreover, Coin98 Wallet users can now access numerous products on DODO, such as Swapping, Adding Liquidity, Mining Liquidity, and Crowdpooling. The integration also enhances user experience with DODO, since Coin98 Wallet currently supports 22+ top-tier blockchains, including all 4 of DODO-supported networks (ETH, HECO, Polygon, BSC).
In addition, Coin98 Wallet now supports DODO, the native token of DODO DEX on both Ethereum and Binance Smart Chain. This opens the door for users who are interested in the project to easily trade or hold DODO.
How to connect your Coin98 Wallet to DODO
Coin98 Extension Wallet
To connect your Coin98 Extension Wallet to DODO, follow these steps:
Step 2: Select Coin98 Wallet from the list.
Step 3: Click Connect on the pop-up window.
Once the wallet is connected, start your journey with DODO.
Coin98 Mobile Wallet
To use DODO via the DApp Browser on Coin98 Mobile Wallet, follow these steps:
Step 1: Open Coin98 Mobile Wallet and click Browser on the home screen.
Step 2: Click the Search icon at the top right corner of the screen.
Step 3: Go to https://app.dodoex.io/
Step 4: Select the network and the wallet you want to connect with DODO at the bottom right corner of the screen.

After connecting, users can freely try out many activities on DODO, such as Add Liquidity, Swap, Crowdpooling, etc.
About DODO
DODO is a decentralized exchange platform powered by the Proactive Market Maker (PMM) algorithm. The platform features highly capital-efficient liquidity pools that support single-token provision, reduce impermanent loss, and minimize slippage for traders. DODO removed all roadblocks hindering liquidity pool creation for the issuance of new assets - asset ratios, liquidity depths, fee rates, and other parameters can all be freely customized and configured in real-time.
About Coin98 Wallet
Coin98 Wallet is a non-custodial wallet used to store, manage, trade, swap multi-chain, multi-source digital assets. It supports the most popular chains, including BTC, ETH, TOMO, Tron, Binance Smart Chain, Solana, Polkadot, Kusama, HECO Chain, Near, Avalanche X-Chain & C-Chain, Binance Chain, Celo, BandChain, Kava, Terra, Cosmos, ThorChain, Fantom, Polygon, Persistence. Coin98 Wallet has both the Mobile App and the Extension version that act as a gateway, connecting users to the DeFi world.
Download
Follow us