Coin98 Super App
Coin98 Wallet integrates with Near Protocol to extend users' interaction with more high-quality DApps
Coin98 Wallet is working with Ref.finance and Near Protocol, to expand our DeFi gateway on a strongly growing blockchain.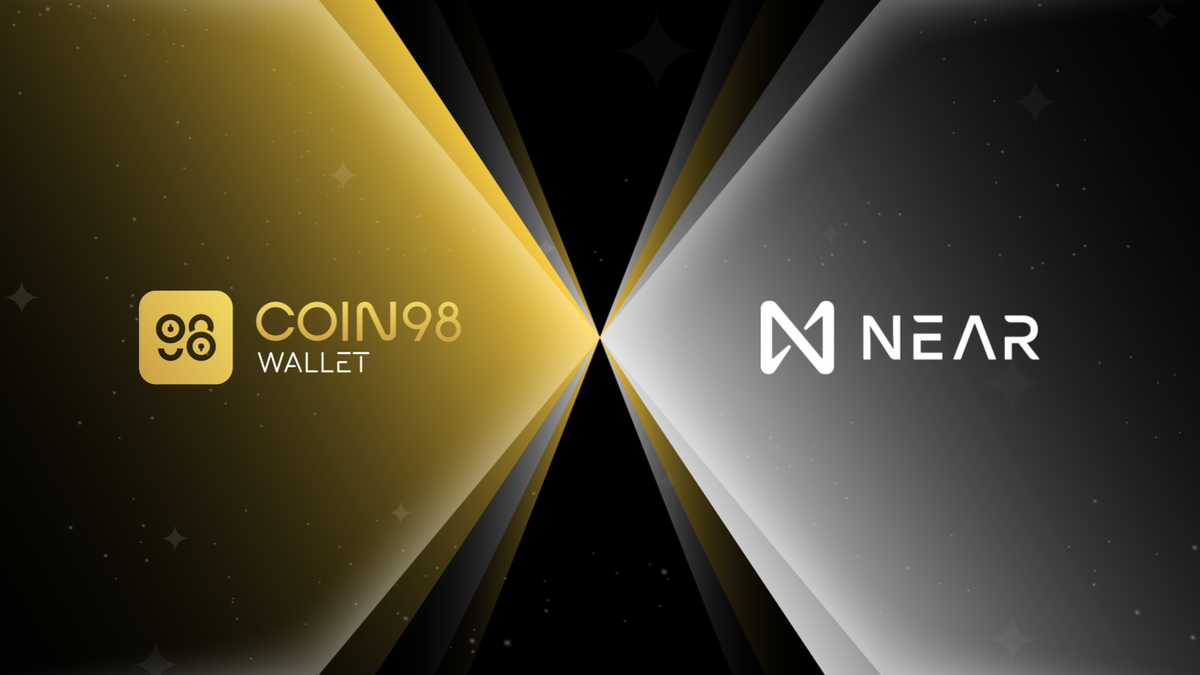 Coin98 Wallet is working with Ref.finance and Near Protocol, to expand our DeFi gateway on a strongly growing blockchain.
Coin98 Wallet has been speeding up on our journey to drive mass DeFi adoption with numerous changes in our products, such as the release of version X with 25+ blockchains, 9+ AMMs, Cross-Chain Bridges, and various DApps. These numbers are constantly increasing as Coin98 Wallet is collaborating with many new partners, including Near Protocol, one of the strongest growing Ecosystems in the market.
Near Protocol has had many achievements in the first half of 2021. They have successfully deployed two flagship projects, Rainbow bridge and Aurora on mainnet. This means that DeFi users on Ethereum can now bridge their assets over to NEAR to interact with natively building applications. Over the past 4 months, an impressive number of $6,827,000 USD worth of assets had been transferred across the two networks via the Rainbow bridge. An increasing number of Ethereum users deposited their assets over to NEAR to participate in early projects such as Ref.finance, the first AMM on NEAR, and Skyward.finance, the first IDO platform on NEAR. As of today, more than $7 million USD worth of tokens was raised via the Skyward platform.
Coin98 Wallet and Near integration will definitely go a long way. Our team has been seeking to more authentic and promising projects for our users and this collaboration holds an important position in this. Coin98 Wallet is looking forward to not only working side-by-side but also supporting more dApps on NEAR Ecosystem to fulfill our mission of bringing DeFi to more aspects of our world." - Vinh The Nguyen, Co-Founder & CEO of Coin98 Finance
All Coin98 Wallet users can now store, send & receive NEAR, the native token of Near Protocol. Coin98 Wallet is now working on supporting Ref Finance in our multichain DApp Browser for users to trade seamlessly and conveniently.  In the near future, we are looking to support more DApps on NEAR to grow with the NEAR ecosystem.  Any new updates and details will be announced to all users via our channels.
We are excited to see how fast the NEAR Vietnam community has grown over the past 6 months. At Proximity labs, our focus is to incubate more creative & affordable DeFi projects on NEAR and help them to go to market. This partnership with Coin98 wallet serves as an important connection point to deliver the right services to the matching users." Bowen Shen, Co-founder of Proximity Labs.
About Near Protocol
NEAR is a decentralized application platform that is secure enough to manage high-value assets like money or identity and performant enough to make them useful for everyday people, putting the power of the Open Web in their hands.Website | Twitter | Telegram
About Ref Finance
Built on top of a cutting-edge protocol NEAR, Ref Finance is the gateway into the NEAR ecosystem through its AMM DEX, which provides liquidity and swapping features. In addition, Ref implements the trustless Rainbow Bridge which seamlessly bridges Ethereum based assets over to NEAR, allowing for an array of DeFi users to access lower fees and faster transaction speeds.
Website | Twitter | Telegram
About Coin98 Wallet
Coin98 Wallet is a non-custodial wallet used to store, manage, trade, swap multi-chain, multi-source digital assets. It supports the most popular chains, including BTC, ETH, TOMO, Tron, Binance Smart Chain, Solana, Polkadot, Kusama, HECO Chain, Near, Avalanche X-Chain & C-Chain, Binance Chain, Celo, BandChain, Kava, Terra, Cosmos, ThorChain, Fantom, Polygon, Persistence, XDai, Kardiachain, Ronin. Coin98 Wallet has both the Mobile App and the Extension version that act as a gateway, connecting users to the DeFi world.
Download: iOS | Android | Extension
Follow us: Twitter | Website | Docs | Blog