Coin98 Super App
Coin98 Wallet integrates Pangolin natively to bring DeFi trading to a whole new level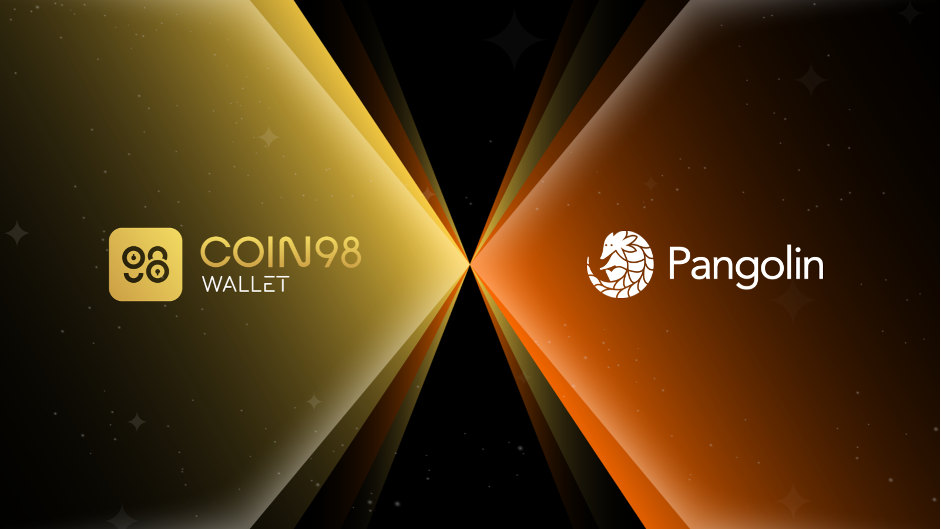 Coin98 Wallet has integrated with Pangolin, a community-driven DEX built on Avalanche, for a convenient native trading experience for digital assets.
Coin98 Wallet is the leading Multi-chain wallet and DeFi gateway from South-East Asia that supports thousands of DApps with top-tier security. Coin98 Wallet has integrated many popular AMMs in the market to ensure the best trading experience for users, and Pangolin is the newest to join our Universe.
Coin98 Wallet users can connect to Pangolin through our Extension Wallet since we have already integrated the Avalanche C-Chain blockchain. In our Coin98 Mobile Wallet version X, users can access our built-in Swap feature to trade tokens with Pangolin natively. In addition, our multi-chain DApp Browser will be giving access to other features on Pangolin, such as adding liquidity. By using Pangolin, users can enjoy multiple benefits that are critical in this rapidly growing market, including high speed & low fee trades, community-driven development, and fair & open token distribution.
By integrating Pangolin, Coin98 Wallet will be connecting all users to a high-speed, low fee DEX while providing more liquidity to its system. We will be working closely together for the 2021 roadmap with various exciting plans that make Pangolin a Premiere DEX and bring DeFi to other communities in the world.
About Pangolin Exchange
Pangolin Exchange is a community-driven decentralized exchange (DEX) with a fast settlement, low fees, and a democratic process. Built on the Avalanche Network. Pangolin brings users the best trading opportunities to find and maximize their yield.

Website | Twitter | Discord | GitHub | Documentation | Telegram | LinkedIn | Reddit | YouTube
About Coin98 Wallet
Coin98 Wallet is a non-custodial wallet used to store, manage, trade, swap multi-chain, multi-source digital assets. It supports the most popular chains, including BTC, ETH, TOMO, Tron, Binance Smart Chain, Solana, Polkadot, Kusama, HECO Chain, Near, Avalanche X-Chain & C-Chain, Binance Chain, Celo, BandChain, Kava, Terra, Cosmos, ThorChain, Fantom, Polygon, Persistence. Coin98 Wallet has both the Mobile App and the Extension version that act as a gateway, connecting users to the DeFi world.
Download
Follow us