Coin98 Super App
Coin98 Wallet reaches closer to a seamless DeFi real-world connection by integrating with Persistence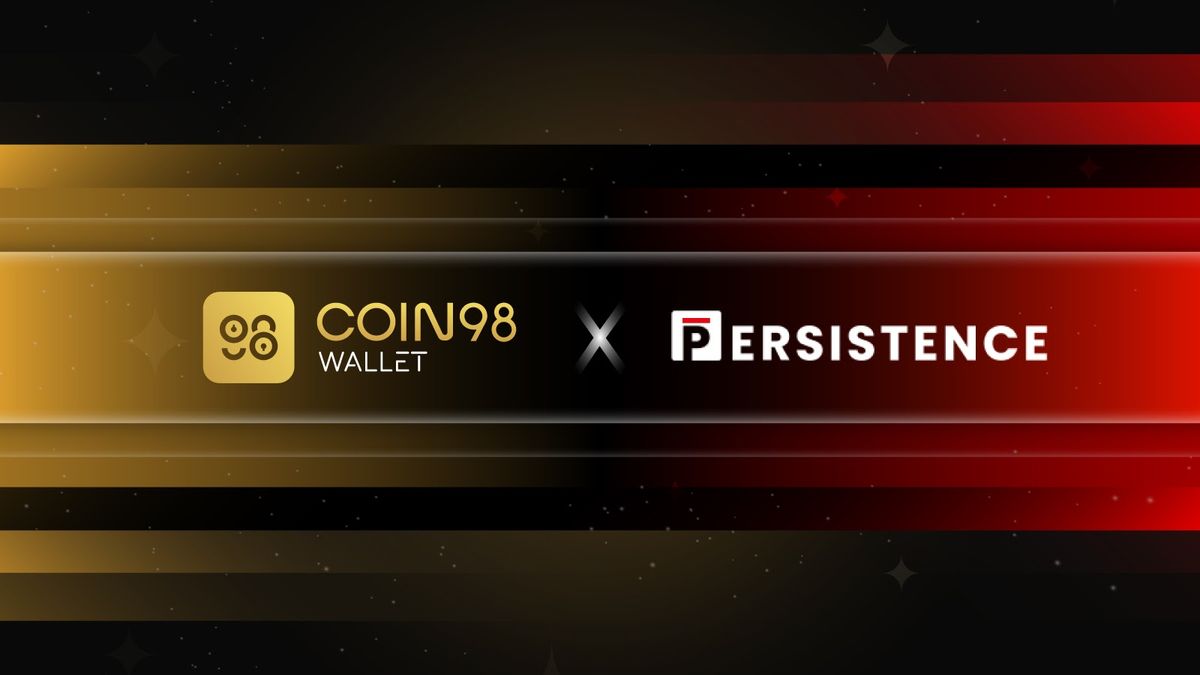 Coin98 Wallet has been expanding rapidly, establishing multiple partnerships and integrations, including with Persistence, an interoperable protocol built to facilitate the creation of next-gen financial products.
By integrating Persistence, Coin98 Wallet aims to connect DeFi with the real world by supporting users' interaction with both traditional and digital assets on a large scale. Currently, our Coin98 Wallet team is planning to set up nodes to become Persistence's validator, ensuring the utmost security and robustness of the network. More updates will be announced in the future when the progress is completed.
Coin98 Wallet will support XPRT, Persistence's native token in the soon-to-launch version X. Moreover, users will be able to gain greater benefits from staking with the help of the mentioned set of products from Persistence. Currently, 3 out of 5 products have successfully completed its mainnet progress, including Comdex, pStake, AUDIT.one.
Through this collaboration, Coin98 Wallet will support Persistence in achieving the goal of building financial products by leveraging blockchain technology, bringing a seamless experience of asset exchange for users all over the world.
About Persistence
Persistence is an interoperable protocol built to facilitate the creation of Next-Gen Financial Products. The Persistence tech stack provides the infrastructure to effectively bridge the realms of DeFi and traditional finance in a variety of areas, whilst also enabling the creation of innovative crypto-facing solutions to expand the DeFi and NFT sectors.
Using Web 3.0 protocols, Persistence aims to enable and create a suite of bleeding edge Financial Products in niches ranging from Staking-as-a-Service and Tokenized 'Real-World' Debt to Digital Art.
About Coin98 Wallet
Coin98 Wallet is a non-custodial wallet used to store, manage, trade, swap multi-chain, multi-source digital assets. It supports the most popular chains, including BTC, ETH, TOMO, Tron, Binance Smart Chain, Solana, Polkadot, Kusama, Huobi ECO Chain, Near, Avalanche, Binance Chain, Celo, Band, Kava, Cosmos, Thor, Fantom, Polygon, Persistence, Elrond, Harmony... Coin98 Wallet has both the Mobile App and the Extension version that act as a gateway, connecting users to the DeFi world.
Download
Follow us