Coin98 Super App
Coin98 Wallet version X - the Revolutionary Milestone is now LIVE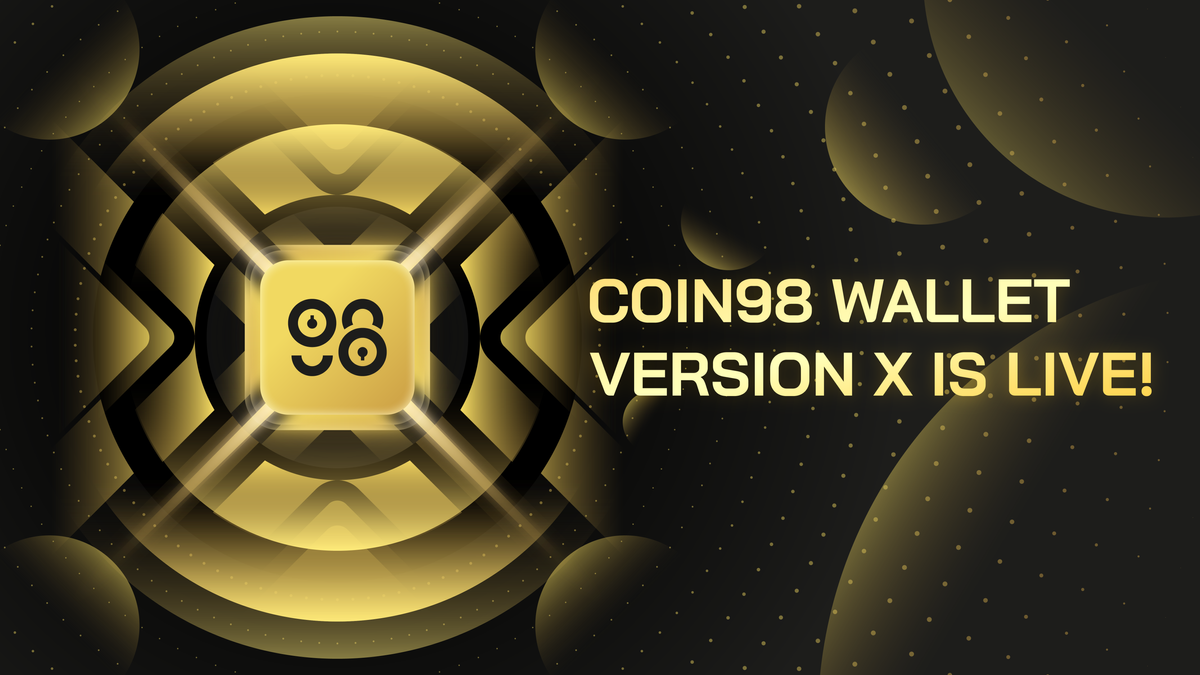 Coin98 Wallet is thrilled to introduce Version X - the ultimate series of updates for the Mobile App that offers next-level security, comfort, and convenience.
Taking the customers' satisfaction as our motivation, Coin98 Labs has researched and developed Coin98 Wallet version X, showcasing a better UI while offering new features that ensure the Ultimate UX for users globally. Version X is officially launched today and is available for both iOS and Android users.
What you can expect
In addition to a whole new, user-friendly interface, Version X brings you:
The full Cosmos blockchain
Version X now integrates the Cosmos ecosystem in full, supporting all its blockchains, including Cosmos, Terra (Luna), and the new ThorChain, BandChain, Kava, and Persistence.
Avalanche X-chain
In the previous versions, Coin98 Wallet has already integrated Avalanche C-chain. The new version X now introduces Avalanche X-chain in its system, fully supporting the Avalanche Ecosystem, including its tokens and DApps.
Polygon (Matic)
Coin98 Wallet version X also integrates Polygon - one of the fastest-growing ecosystems in the market, supporting its MATIC token and DEXs. Users can now store, send, receive & swap MATIC with an optimized gas fee on Coin98 Wallet from now on. Moreover, version X also grants access to QuickSwap, the most popular native AMM built on Polygon with the recently recorded TVL of more than $1B, giving users great leverage in the market.
Other popular blockchains & tokens
Besides the popular blockchains above, version X also supports Fantom blockchains. TRC10 tokens are also available for all users.
With these new members joining the system, version X brings the number of integrated blockchains on Coin98 Wallet to 22, and more will be supported in the upcoming X-updates.
New AMMs and Cross-chain Bridge
With the new blockchains integrated, Coin98 Wallet version X now supports new AMMs, including Pangolin, QuickSwap, and Avalanche Cross-Chain Bridge for X-Chain & C-Chain.
With various AMMs integrated into the system, traders can enjoy a fast & flawless connection with adjustable gas fee & transaction speed when trading natively on Coin98 Wallet version X, increasing their experience on the journey to exploring DeFi.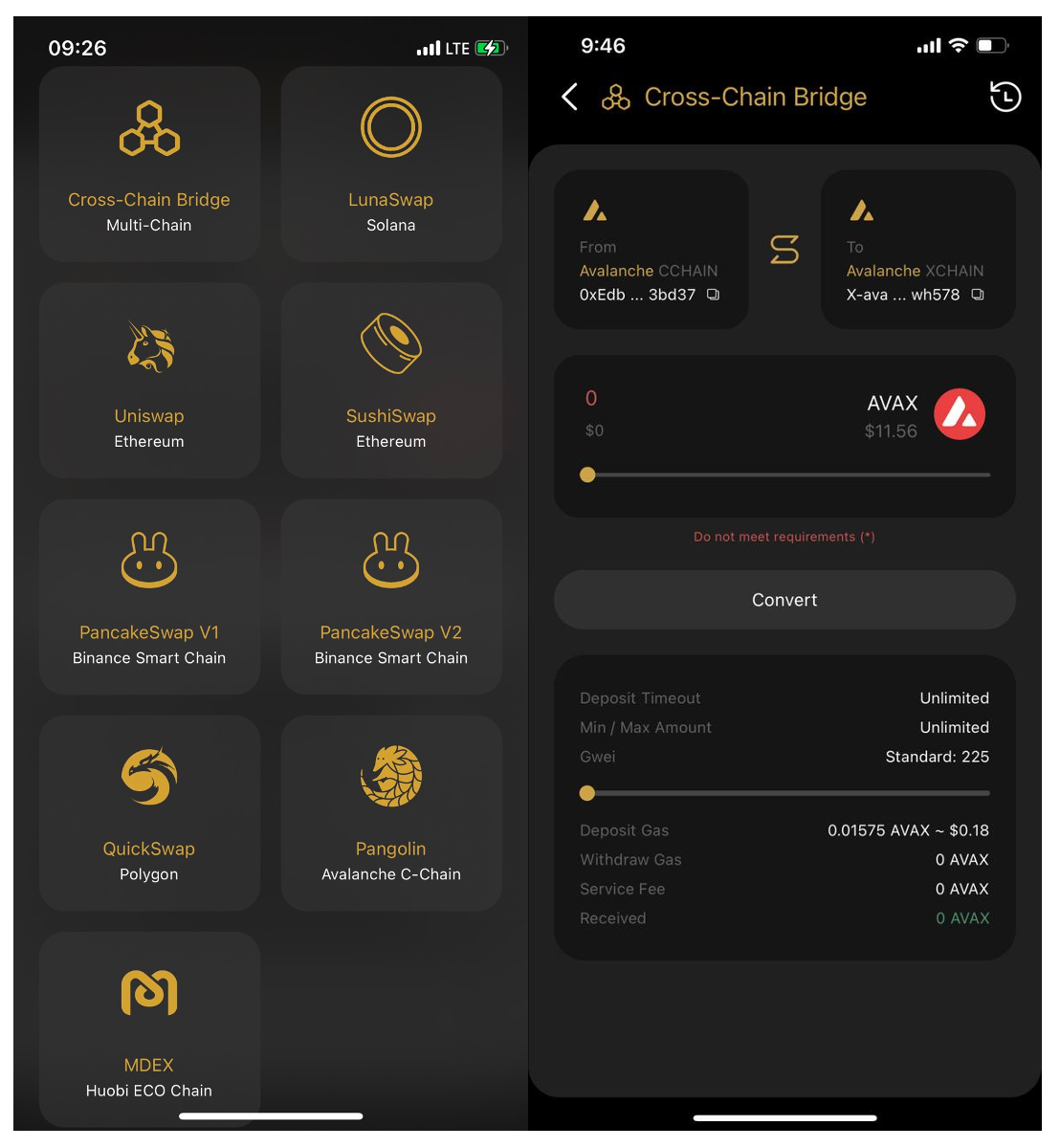 New Languages & Foreign Exchange Rates
Version X now supports a total of 12 languages, including English, Tiếng Việt (Vietnamese), 中文 (Chinese), 日本語 (Japanese), Español (Spanish), Français (French), Indonesia, 한국어 (Korean), Português (Portuguese), Pусский (Russian), ภาษาไทย (Thai), Türkçe (Turkish) after expanding to these markets.
We also support new foreign exchange rates aside from USD from now on, including VND, CNY, JPY, THB, AUD, BRL, CAD, CHF, CLP, CZK, DKK, EUR, GBP, HKD, HUF, IDR, ILS, INR, ISK, KRW, MXN, MYR, NOK, NZD, PHP, PKR, PLN, RUB, SEK, SGD, TRY, TWD, ZAR.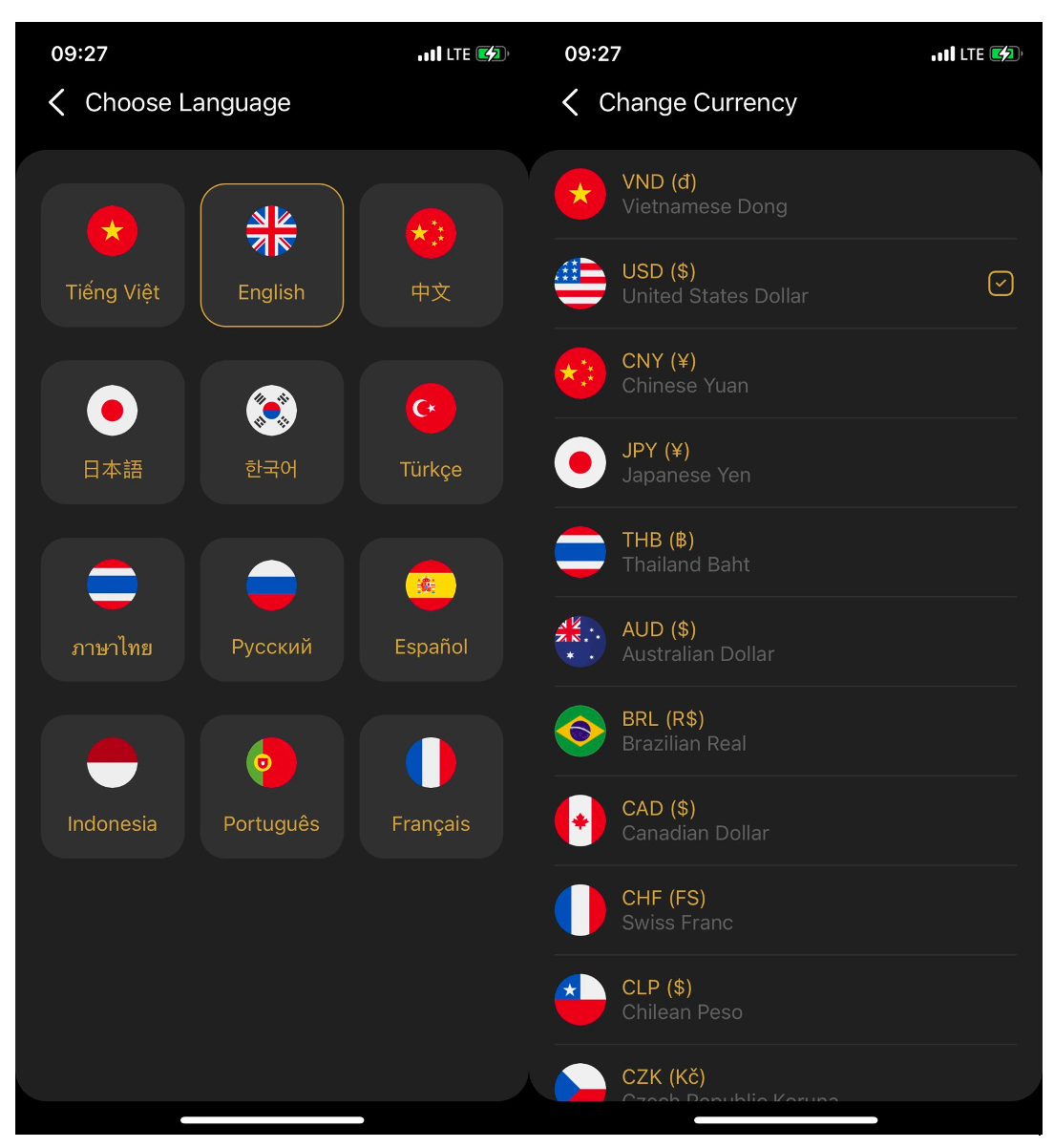 Exclusive feature when restoring Sollet wallet
Solana Wallets get a completely different wallet address when restored to other digital wallets, which could result in inconvenience & frustration. Coin98 Wallet version X eliminates this risk by adding an option for users to restore the exact Sollet address on Coin98 Wallet.
Upgraded wallet creating protocol
To further prevent risks of losing Private Key/Passphrase, version X has upgraded its protocol with a 3-step verification when users create their wallets. This adds extra security over users' Private Keys/Passphrases, decreasing the risks of losing assets permanently.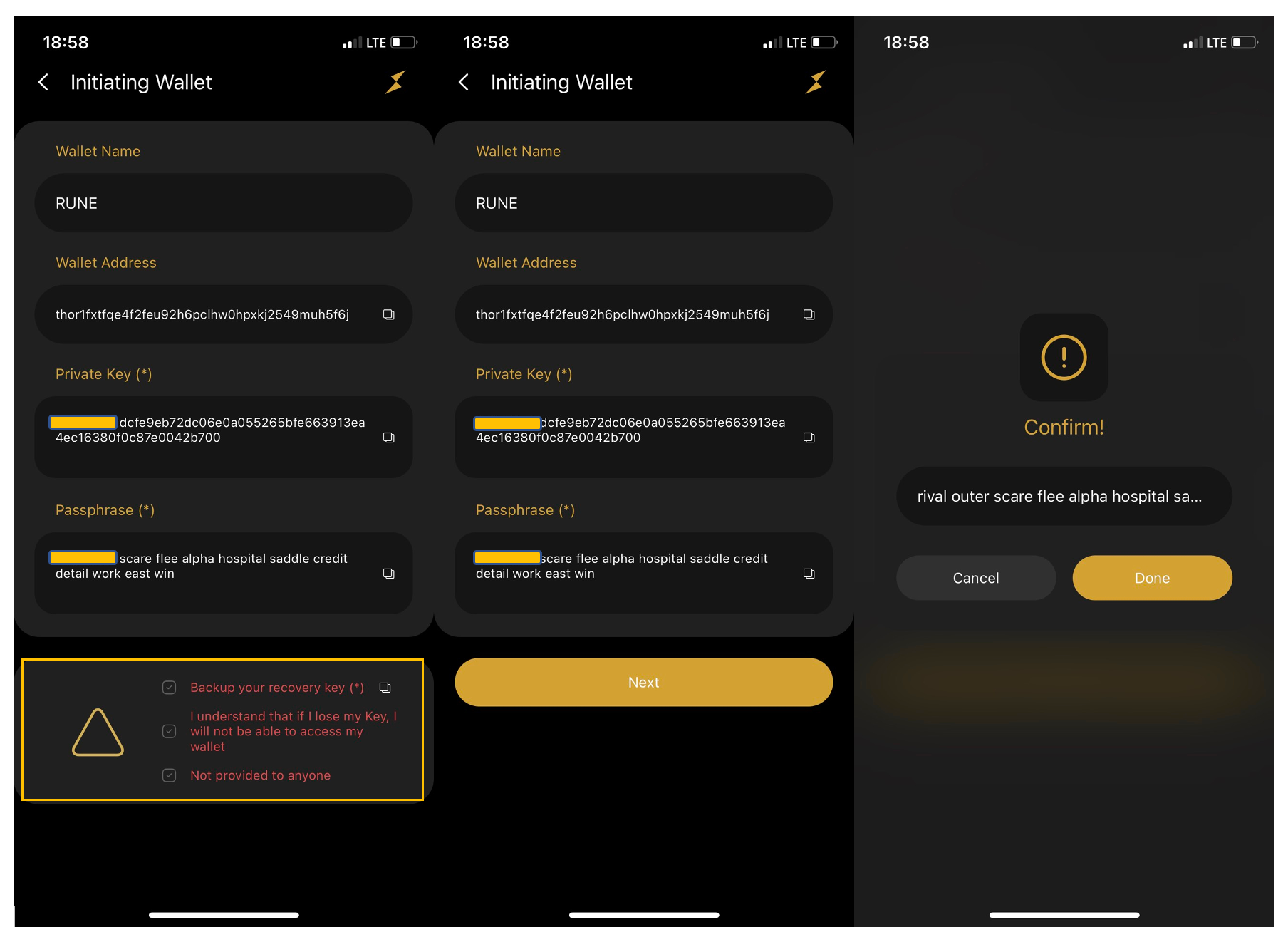 Advanced Swap Interface
Version X supports both Pro View and Basic View on the Swap interface, allowing users to choose their preferred interface when making a transaction, preventing confusion and misunderstandings.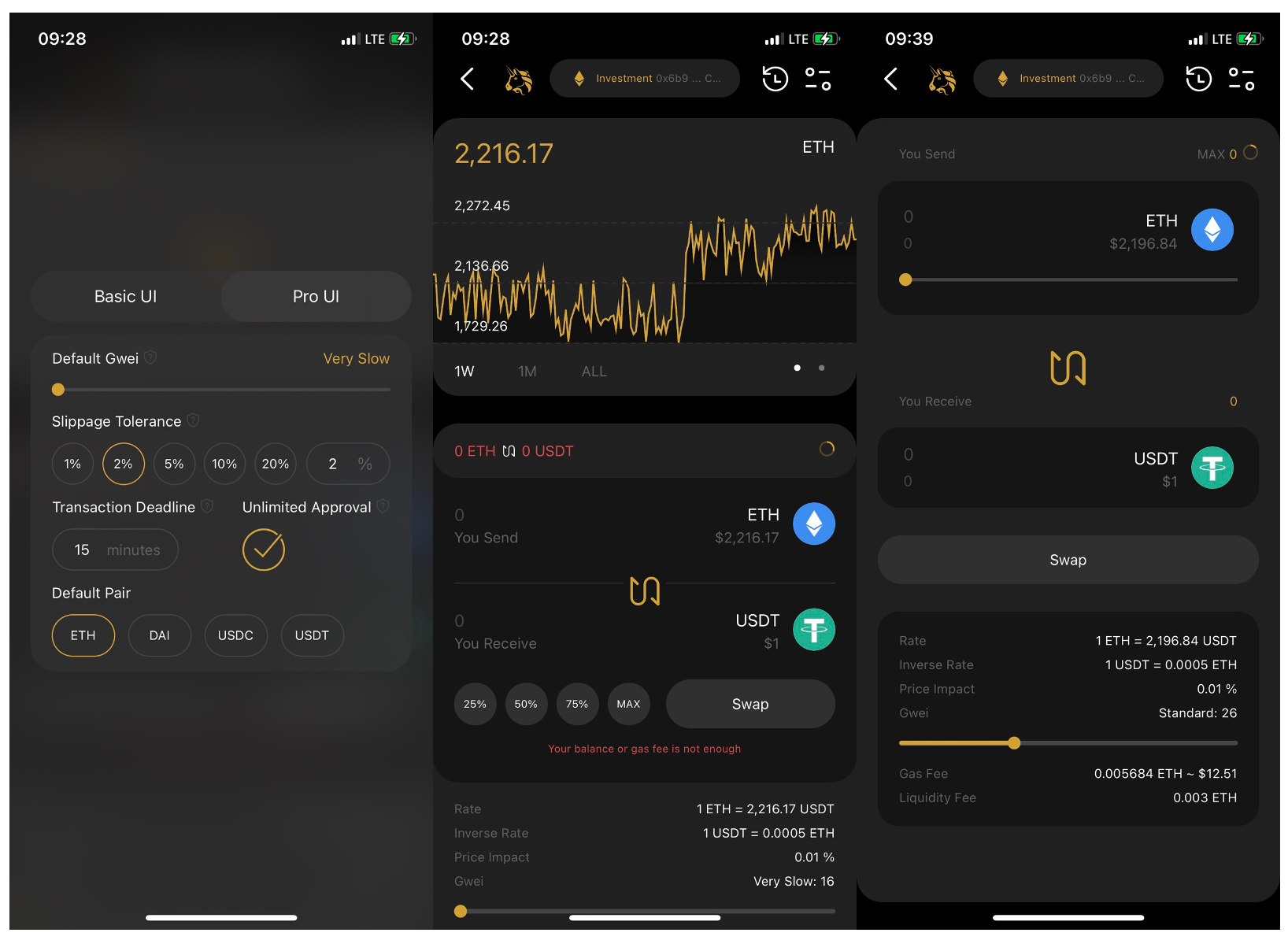 Full-list Transaction History
The transaction history is redesigned and will now display all in-app transaction information on supported chains, including sent, received, self-transferred, called contracts, approved, swapped, liquidity added & removed, etc.
Upgraded Notification Center
The notification server & interface are also upgraded to display all transaction information & number of unread notifications on your phone's home screen. Keep track of all activities with ease from now on.
Improved UX/UI
As mentioned, Coin98 Wallet version X is redesigned for users' absolute convenience. The Send feature will be added to Coin98 Wallet version X's main home screen for faster, smoother sending procedures.
These are not all. Many more are waiting for you to discover inside the Universe of Coin98 Wallet version X!
A new journey begins with version X
Version X is the evolutionary milestone that marks a successful journey Coin98 Finance has passed. The new journey to unlocking new possibilities of the DeFi world now begins, with other promising projects waiting to be launched.
Update and enjoy now!
Also, stay tuned for more exciting news coming your way!
About Coin98 Wallet
Coin98 Wallet is a non-custodial wallet used to store, manage, trade, swap multi-chain, multi-source digital assets. It supports the most popular chains, including BTC, ETH, TOMO, Tron, Binance Smart Chain, Solana, Polkadot, Kusama, Huobi ECO Chain, Near, Avalanche, Binance Chain, Celo, Band, Kava, Cosmos, Thor, Fantom, Polygon, Persistence. Coin98 Wallet has both the Mobile App and the Extension version that act as a gateway, connecting users to the DeFi world.
Download
Follow us