Coin98 Dollar
Introducing CUSD - The Next Liquidity Solution for The Cross-chain Economy
Coin98 is excited to roll out CUSD, the decentralized stablecoin of Coin98 ecosystem.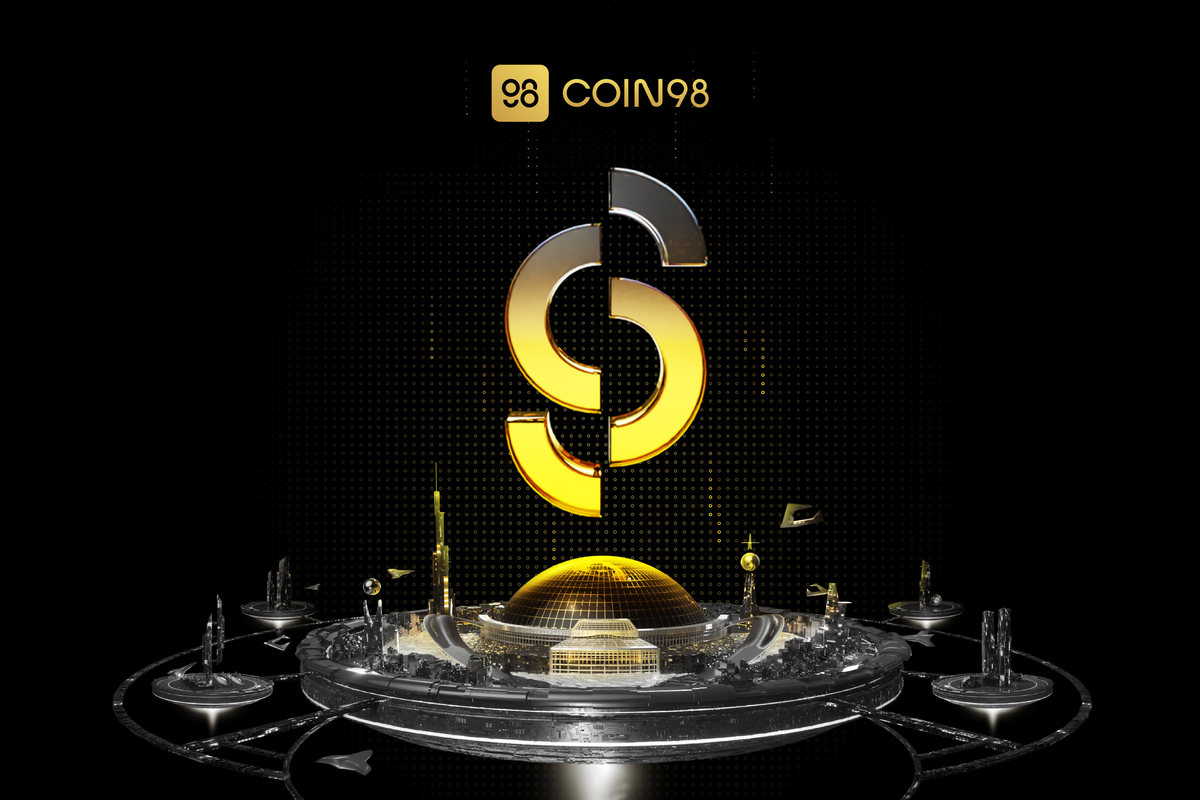 Since the very first days of Coin98, our mission has been to create open financial infrastructures for a multi-chain world where everyone can easily access decentralized finance (DeFi)  without confusing blockchain know-how.
Following this mission, we put our heads down and started to build the concrete foundation from scratch. The first block was Coin98 Wallet - our leading multi-chain wallet with over 5 million users accessing 50+ supported blockchains simultaneously. We then continued to build Coin98 Exchange, a cross-chain aggregator protocol that executed over 1 billion dollars in volumes last year. The powerful multi-chain engine is the secret sauce behind Coin98 Wallet, Coin98 Exchange as well as the whole Coin98 Ecosystem.
Today, we are excited to introduce the next building block in our ecosystem - a brand new unit of account for the cross-chain economy - the Coin98 Dollar, also known as CUSD.
Why CUSD?
Over the last 2 years, we all have seen the exponential growth of smart contract platforms ranging from EVM-based (Ethereum Virtual Machine standard) to non-EVM-based such as Solana, Near, etc. It can definitely be concluded that we are in a multi-chain timeline. As the world of multi-chain expands, it drives up the demand for moving assets among different chains by a large margin; however, the major issue of fragmented liquidity also arises.
The potentially possible solution known to solve fragmented liquidity is to build a cross-chain liquidity network like what ThorChain did over the past few years or Stargate recently. Nevertheless, these projects have not reached the scaling stage yet because they are still missing a key piece in the big picture. To the best of our belief, in order to effectively tackle the issue of fragmented liquidity, we need to have a unit of account that measures the value of all the cross-chain liquidity pools in the network we are building.
This screams Coin98 Dollar - CUSD.
Entering CUSD
CUSD is a fully-backed stablecoin that aims to become a cross-chain unit of account that fulfills the demand for cross-chain liquidity in DeFi.
Needless to say, CUSD brings up an ambitious, long-term mission. To achieve this, our initiative is to build a strong foundation of use cases for CUSD within the Coin98 Ecosystem, first by centering CUSD as the default medium of exchange across all products that Coin98 Finance built. In the long run, CUSD will gradually expand into other DeFi ecosystems in the multi-chain world.
How does CUSD expand supply?
CUSD is a decentralized stablecoin that is fully collateralized by assets in reserve. In order to convert to 1 CUSD, a total of $1 worth of the collateralized assets must be sent into the CUSD Reserve smart contract. Specifically, in the initial phase, the collateral ratio to convert to 1 CUSD will be $1 worth of fiat-backed stablecoins - BUSD (on BNB Chain) and USDC (on Solana and Ethereum).
1:1 Redemption
All CUSD can be redeemed 1:1 directly for the previously collateralized stablecoin in reserve, which is the key mechanism allowing CUSD to achieve stability in the early stage.
In the CUSD mechanism, it is worth noting that converting other stablecoins into CUSD will be free of charge; meanwhile, a small fee of 0.5% is initially incurred on top of each redeeming transaction value and can be adjusted based on market conditions in the future.
CUSD Reserve
CUSD is fully backed by all the supported stablecoin assets that were sent to the CUSD Reserve smart contract. All backing assets are maintained in the contract to ensure that all users can redeem them at any time.
CUSD to Unlock The Power Within Coin98 Ecosystem
CUSD is primarily designed to be the bloodline across all existing and future products within Coin98 Ecosystem. It's those utilities that attract actual organic demands for CUSD's steady growth in the early phases. Thus, a set of robust infrastructures is constructed to adopt CUSD, such as:
Native DeFi Hubs on each blockchain.
A Native Cross-chain Bridge.
A Multi-chain Token Launch Platform.
A Multi-chain NFT Marketplace.
… and more to come.
The inception of CUSD will unlock a seamless unified cross-chain liquidity flow among these products, and therefore, a true seamless cross-chain experience will be unveiled. This is an unrivaled, exclusive experience that Web3 users may find from no other single interface.
In addition, once the CUSD economy has developed to a certain level and achieved strategic advantages, external integrations and collaborations can be established to expand the adoption further.
Special notes to C98 holders
CUSD is an essential complementary element of the whole Coin98 Ecosystem. As the product suite gets widely adopted by users thanks to the liquidity enablement of CUSD, market demand for stablecoins will rise, and so will the revenue, resulting in more captured value for C98 token holders.
CUSD will also bring new important use cases for the C98 token, including not limited to:
C98 can be used as collateral to borrow CUSD on money markets.
C98/CUSD liquidity pool on multiple blockchains/platforms.
Revenue captured from CUSD operations will partly return to the Treasury governed by C98 holders.
Moving forward
Phase I: Guarded Initiation
A cautious approach is adopted in the first phase to ensure a pleasant introduction to CUSD and allow its supply to grow steadily. Specifically, CUSD will be capped at a $50M total capitalization.
Phase II: Utility Expansion
The expansion phase is driven through utility adoption. Specifically, the seamless cross-chain swap & transfer experience enabled by the 2 upcoming products SpaceGate & Superlink built by Coin98 Labs will highly adopt CUSD as a liquidity layer.
In addition, as the secondary liquidity dept of CUSD on the open market increases, more CUSD price oracles from different providers are established, enabling further utilities to be adopted.
Multi-chain Launch
Since multi-chain is our focal point, CUSD will be deployed on as many chains as possible, initially Ethereum, BNB Chain and Solana. Yet the pace and magnitude of the deployment will be closely monitored.
Audits
CUSD contracts have been under the assessment of highly trusted auditors, and the audit reports will be made public to all audiences. Our expectations are skyrocketing towards the launching date of CUSD.
Get involved
To stay up to date with the next steps, we recommend you follow our Twitter, subscribe to our Telegram, and discuss in our Discord.
If you're a developer and have an idea to build a dapp or protocol adopting CUSD, we'd love to hear from you. If you're a market maker who wants to learn more, shoot us an email.
Be a part of our journey.
About Coin98 Labs

Coin98 Labs is a DeFi product builder focusing on creating and developing an ecosystem of DeFi protocols, Web3 applications, and NFTs on multiple blockchains. Our mission is to fulfill untapped demand and enhance in-demand utilities in the DeFi space, helping people to access DeFi services effortlessly. The Coin98 universe is now consolidating Coin98 Super App, Coin98 Exchange, Coin98 SpaceGate (cross-chain bridge), Saros Finance (A DeFi Super-Network on Solana), and many more incubating initiatives.
Follow us