Coin98 integrates KuSwap to native swap for the trading experience to the leading AMM on the KCC
Coin98 approaches KuCoin Community Chain, bringing the first AMM closer to users to explore investment opportunities through KuSwap.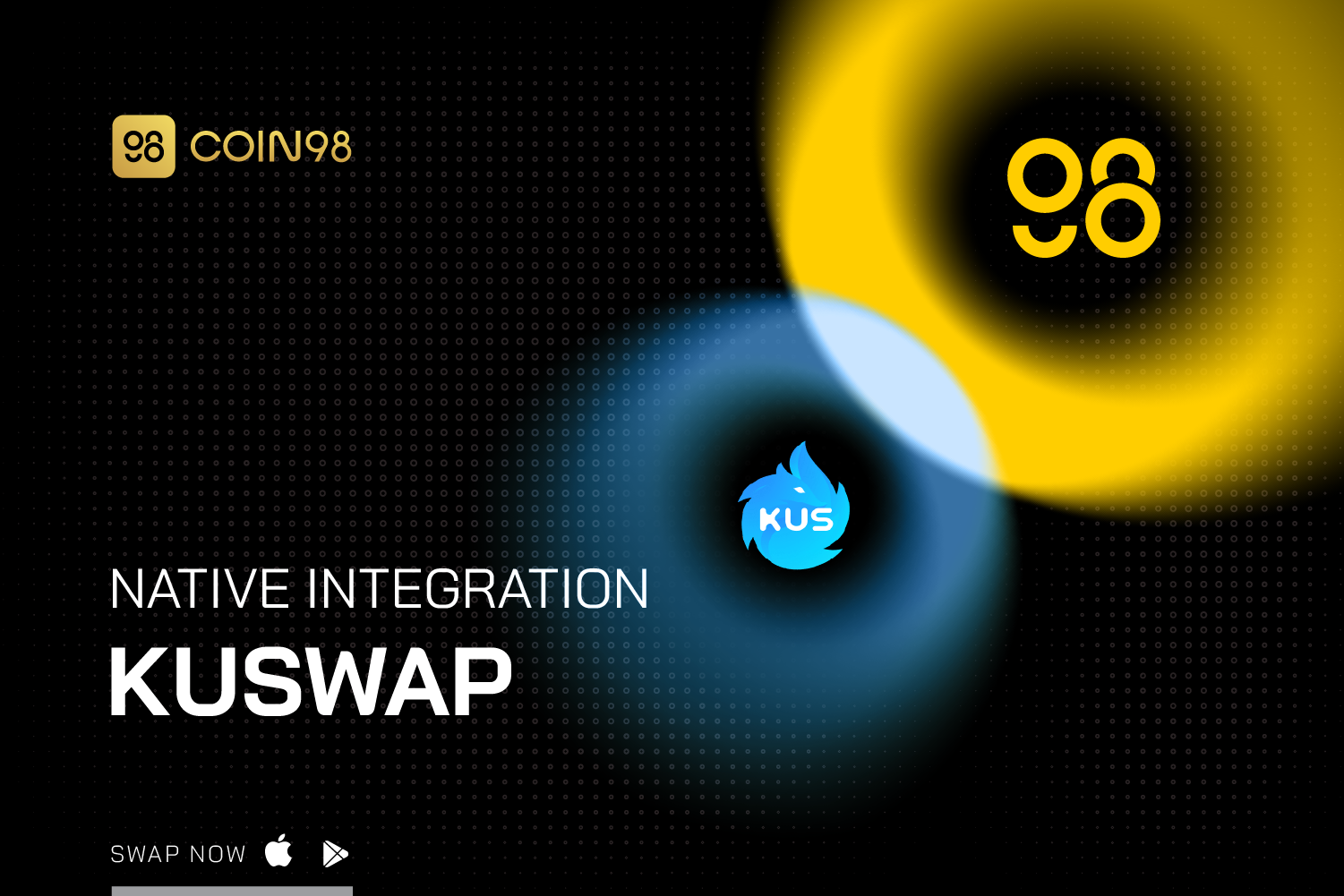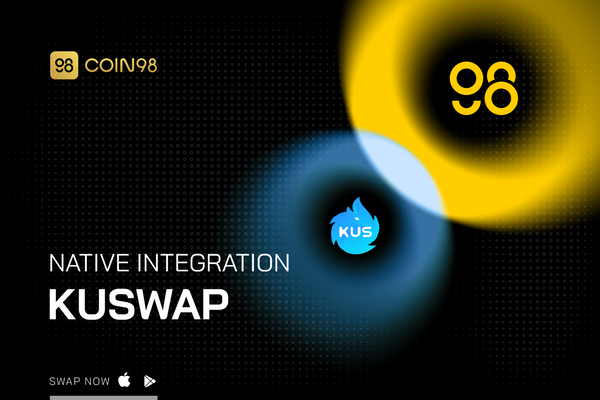 The integration of the Kucoin Community Chain is a solid base for Coin98 to disclose more using experience on this blockchain. Thanks to that early support,  we supported KCC on our Web3 Browser so that users can have a chance to access DApps built on KCC quickly. Meanwhile, Coin98 has worked on seeking budding components on this blockchain to suit users' booming demand in the market.
Apparently, AMM is likely a backbone of each blockchain, where users from around the blockchain universe enter and start their DeFi journey to a specific blockchain. Now welcome KuSwap to Coin98 native swap along with other top-tier AMMs across blockchains.
KuSwap is the #1 Automated Market Maker protocol with the lowest platform transaction fees (0.1%) built on top of the KuCoin Community Chain (KCC). Thanks to this blockchain, KuSwap ensures increased performance and much lower network transaction costs while establishing itself as the market's leading DEX platform for token swaps.
KuSwap is available on Coin98 Super App from V11.2 on both Android & iOS. Users can swap tokens on KuSwap natively and deep dive into more other DeFi services on KuSwap on the DApp Browser. Alongside the breakneck pace of DeFi, KuSwap is building up its DeFi realm by developing more products besides AMM, such as KuSwap NFT Marketplace, Launchpad, KuSwap Yield Farming, KuSwap Launchpool... The approachable shortcut to KuSwap kingdom is Coin98, where you can access and discover all mentioned services in one single super app.
We're happy to go along with KuSwap in this space. This collaboration is considered our broad development in the crypto space when we grow vertically in our incubation and grow horizontally to partner with vibrant projects. With multichain as a core value, Coin98 always makes an effort to represent in as many destinations as possible to bring mass adoption by connecting the dots and delivering the DeFi gateway to trillions of users joining the crypto ecosystem.
Further details about how to swap KuSwap natively on Coin98.
About KuSwap
KuSwap is the #1 Automated Market Maker protocol built on the KuCoin Community Chain (KCC). It debuted on its Launchpad in June 2021, which also happened to be the first KuCoin Community Chain crowdfunding. The launch of KuSwap was the first catalyst for the KuCoin Community Chain to experience record-breaking transactions. KuSwap's key objective is to increase decentralized worldwide adoption by expanding the utility cases for KUS.
About Coin98 Super App
Coin98 is the #1 crypto super-app designed to seamlessly connect a billion users to the crypto world safely and securely. We offer users a comprehensive and trusted ecosystem of essential services across the globe, including a non-custodial, multichain NFT & cryptocurrency wallet, built-in DEXs, Cross-chain Bridge & DApp Browser, a powerful Terminal, attractive Earn, Gift & Campaign, and Others.